GET Stock

Quotes


Calling Jab Harry Met Sejal A Fun Film Would Belittle The Depth Of Imtiaz Ali's Writing: Shah Rukh Khan
Having given us films like Jab We Met, Rockstar Tamasha, Ali has been effective in using his characters to travel which further accentuates the turbulence they feel, the struggle they undergo and the conflict they have to combat. Stars Shah Rukh Khan, Anushka Sharma tell us what their work experience with the esteemed filmmaker was like and a lot more.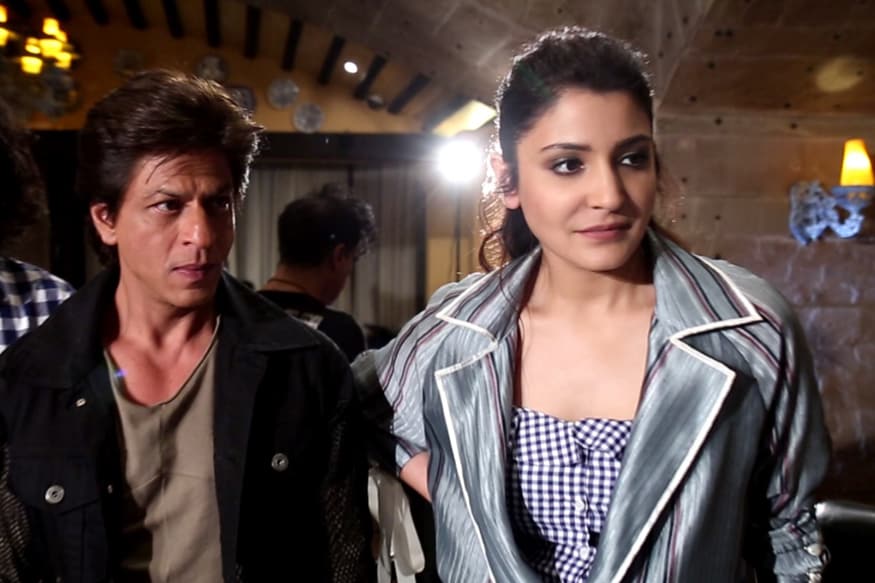 Image courtesy: News18.com
Want to drive to faraway spots in Himachal Pradesh and beyond to picturesque, snow-clad destinations? Keen on experiencing the serenity and the enchanting beauty of Kashmir? In a dire need to explore the lanes of Prague? Well, Imtiaz Ali's films which offer the much-needed inspiration are captivating not just because of the locations they explore, but also because of his well-narrated stories. With his upcoming release
Jab Harry Met Sejal
, Ali is back to doing what he enjoys the most - make travel an inherent part of his cinematic work. But not without exploring love in an unconventional way.
For the unversed
Jab Harry Met Sejal
is about an Indian tourist Sejal (Anushka Sharma) who loses her engagement ring and is adamant about not leaving Europe until she finds it. And as expected, tour guide Harry (Shah Rukh Khan) comes to her rescue. It is precisely this understated romantic relationship between the two that gives meaning to the film's core idea and tagline - 'What you seek...is seeking you!'
Having given us films like
Jab We Met, Rockstar Tamasha
, Ali has been effective in using his characters to travel which further accentuates the turbulence they feel, the struggle they undergo and the conflict they have to combat.
Anushka Sharma, who collaborates with Ali for the first time with
JHMS
, sounds upbeat about working with him, and also shares her opinion on what's it like to be lost in his world. "Beautiful. You don't feel lost at all. Because you know while you are lost it will be an exciting process because you will eventually be found," she says.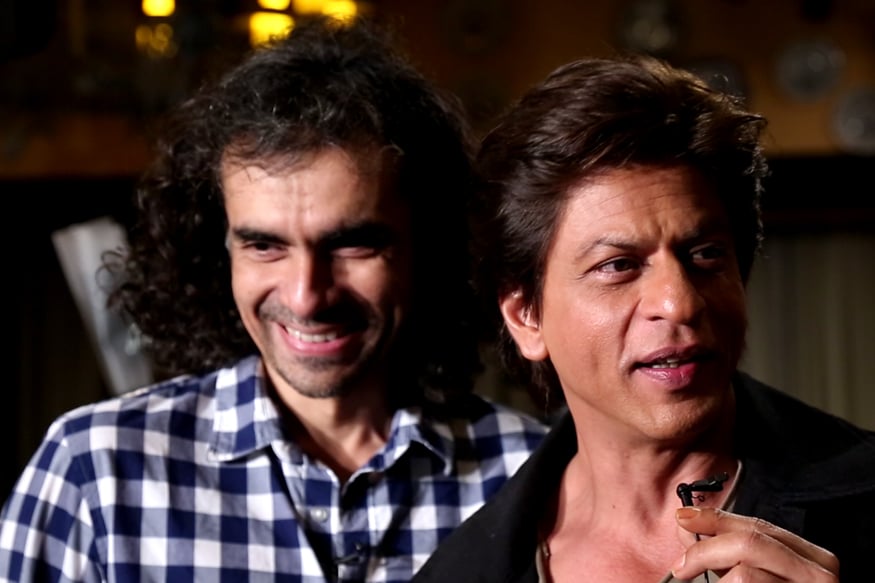 Image: News18.com
Shah Rukh Khan - who had recently referred to him as the modern-day Yash Chopra because his stories are beautifully penned - also appreciates him for his belief in love, and shares his perspective with a dash of humour, "Being in Imtiaz's world is like being in his hair. It is nice, soft, curly, weird. But you can get lost in it in fun and take time to find your hair."
No matter how much we revere Ali for his nuanced filmmaking and his ability to deal with complex relationships with finesse, he doesn't term him world 'complicated'. "I don't know, you tell me? I don't think so. I don't have a perspective, really. I do know that there is a lot of wandering. And I would like to say all those who are wandering aren't lost. Constantly the endeavor to look for something even if you aren't aware of what you are looking for makes cinema interesting."
Since Ali's last two films were emotionally strenuous,
JHMS
comes across as a fun film with a lot of quirks. But Khan feels calling it a fun film with a lot of quirk wouldn't do justice to the filmmaker's vision. "I won't say it's a fun film. I think that kind of belittles the kind of depth that Imtiaz always writes and has in his films. I think this might be a film where we both could say not in the way 'Leave Your Brain Behind', but bring a little more of the heart, enjoy at a feeling level rather than thinking it over, thinking it out. Also, don't assume it is a typical Imtiaz film, or a typical Shah Rukh film or a typical Anushka film. It is a pretty different love story if one can ever say a love story is different."
In the 25 years that Khan has spent in Bollywood, his onscreen relationships have been a mix of good and bad. However, he isn't the only person who has found himself in the same predicament. But what's been extremely interesting about Khan's characters is the ease with which he has opted to seek out and in some instances also wowed a taken woman.
From
Deewana, Anjaam, DDLJ, Om Shanti Om, Veer Zaara, Dil To Pagal Hai, Pardes
to
Kuch Kuch Hota Hai
and now
JHMS
, Khan's character has been crafted in such a way that they just can't get enough of other men's women. So when we asked him if this was a conscious decision of the filmmakers, he said he doesn't take pride in it.
"I'm not proud of it at all.
Yeh galat karta hoon jo mai karta hoon. Ab mujhe pata nahi ki mujhe ispe sharminda hona chahiye
. Should I be shy and say sorry about this? I think the truth is I'm not so noticeable, I'm the guy who has been completely been ignored in college and in school and I have had kind of a repressed upbringing. So whenever I find a beautiful lady, she already is with someone else. And then desperation strikes. So sometimes I run after her saying, "K K K K Kiran" or in any other way or like in this one – where Radha bana leta hoon mai isko (Anushka). I don't know genuinely. There was a year when I had three films – I think Yes Boss, Koyla and another one I forget and in all three I was in love with my boss' girlfriend or wife or would-be-wife.
Mujhe yeh baat se bahut sharmindagi hai aur mai maafi chahta hoon aur mai iltejaa karunga sarey directors, producers aur writers se aisi baatein mere liye mat likhiye
. I'm a good boy."
Shot by KU Mohanan in Europe's most picturesque locations, including Amsterdam, Prague, Lisbon, Budapest and,
JHMS
has Anushka and Khan paired up for the third time after her debut
Rab Ne Bana Di Jodi
(2008) and
Jab Tak Hai Jaan
(2012).
Also Watch
| Edited by: Divya Pal
Read full article