Shah Rukh Khan's Zero Turns Out to be a Damp Squib: Who is to Blame?
Shah Rukh Khan's Zero, earning less than Rs 60 crore in the opening weekend, joins Aamir Khan's Thugs of Hindostan and Salman Khan's Race 3 in the epic disappointments list of 2018.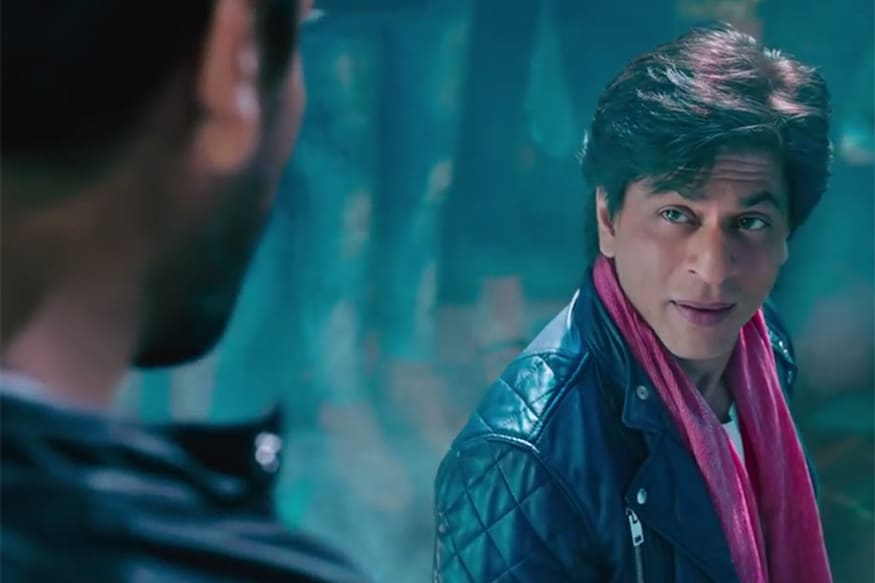 Shah Rukh Khan in 'Zero.' (Image: Youtube Screengrab/Red Chillies Entertainment)
After opening in theatres to poor ratings on December 21, Shah Rukh Khan's Zero failed to really take off at the box office. While it earned about Rs 20 crore on Friday, revenue dropped to Rs 18 crore the next day. Earning another 20 crore on Sunday, the film has managed to cross the 50 crore mark over the weekend. The numbers remained similar over the weekend, with no big turnaround.
#Zero has clearly underperformed... Remained on similar levels over the weekend... No turnaround / big jump in biz... #Christmas holiday [tomorrow] should boost biz... Real test on Wed and Thu... Fri 20.14 cr, Sat 18.22 cr, Sun 20.71 cr. Total: ₹ 59.07 cr. India biz.

— taran adarsh (@taran_adarsh) December 24, 2018
The weekend's been good for another film, though. Yash's latest film KGF: Chapter 1 (Kolar Gold Fields), which had the widest ever release for a Kannada film, has been going strength to strength. The film released on 2460 screens in India, out of which 1500 were in Hindi. Apart from that, 400 screens were allotted in Kannada and 400 were in Telugu. Tamil and Malayalam got 100 and 60 respectively.
KGF has been well-received by critics as well as the audience - it minted Rs 18.1 crore on its opening day, which by any standard is huge for a regional film, and Rs 19.20 crore on the second day of its release. Just the Hindi version of the film has earned over Rs 9 crore in the opening weekend, giving a tough competition to Zero.
#KGF goes from strength to strength... Picks up momentum over the weekend... Fri 2.10 cr, Sat 3 cr, Sun 4.10 cr. Total: ₹ 9.20 cr. India biz. Note: HINDI version.

— taran adarsh (@taran_adarsh) December 24, 2018
For its dismal box office performance, Zero primarily has its lacklustre script to blame. The failure to impress critics and negative word of mouth spelt its doom. After the Harry Met Sejal debacle last year, this was clearly not the best choice for Shah Rukh Khan to redeem himself.
Then again, Shah Rukh isn't alone in his bad choices this year - 2018 hasn't fared well script-wise for all the three Khans. Salman Khan, by virtue of his sheer stardom, was able to pull Race 3 through Rs 166 crore in India. The film garnered close to Rs 106.47 crore over the Eid weekend.
Despite its high-octane action sequences, the film's script lacked any punch, making Race 3 the worst in the action franchise. And that's saying something, after the John Abraham-Saif Ali Khan starrer Race 2, which managed a higher rating than Race 3. Ranbir Kapoor's Sanju released two weeks later, and it pretty much wiped Race 3 out of the theatres.
We already know what an epic disappointment Thugs of Hindostan was. The film set high expectations, with a stellar starcast and larger than life visuals, but was unanimously panned by the critics. It got a big opening (Rs 52 crore), and managed to cross the Rs 100 crore-mark in the first weekend, something Zero couldn't even get close to. Thugs of Hindostan fizzled out soon enough, earning only Rs 127 crore in the first week.
It was nothing in comparison to the film's mounting budget.
Thugs is on the same boat with Race 3 and Zero when it comes to strength of the script. Most of the critics' ratings ranged between 1 and 2.5 stars. In a year when strong storylines and intelligent narratives stood out with films like AndhaDhun and Raazi, the poor script choices of the biggest stars in the industry became even more glaring.
Zero showed promise, too, with an unusual storyline and Shah Rukh's portrayal of a vertically challenged man, but instead of showing how people with special needs deal with societal pressure and conventional ignorance, the film becomes a caricature of science and logic. And the script's weaknesses have directly impacted the box office.
Timing the release to coincide with Christmas weekend hasn't helped its case either. The film might earn some more numbers over the Christmas week, but that window is soon to be cut short by the release of Simmba.
It's high time the mighty Khans take a cue from younger actors like Ayushmann Khurrana and Rajkummar Rao and make wise script choices.
Get the best of News18 delivered to your inbox - subscribe to News18 Daybreak. Follow News18.com on Twitter, Instagram, Facebook, Telegram, TikTok and on YouTube, and stay in the know with what's happening in the world around you – in real time.
Read full article