Shashi Kapoor: A Movie Icon Who Broke The Confines of Stardom
Shashi Kapoor had a super-successful movie career, but he never rested on his oars. He constantly explored newer horizons.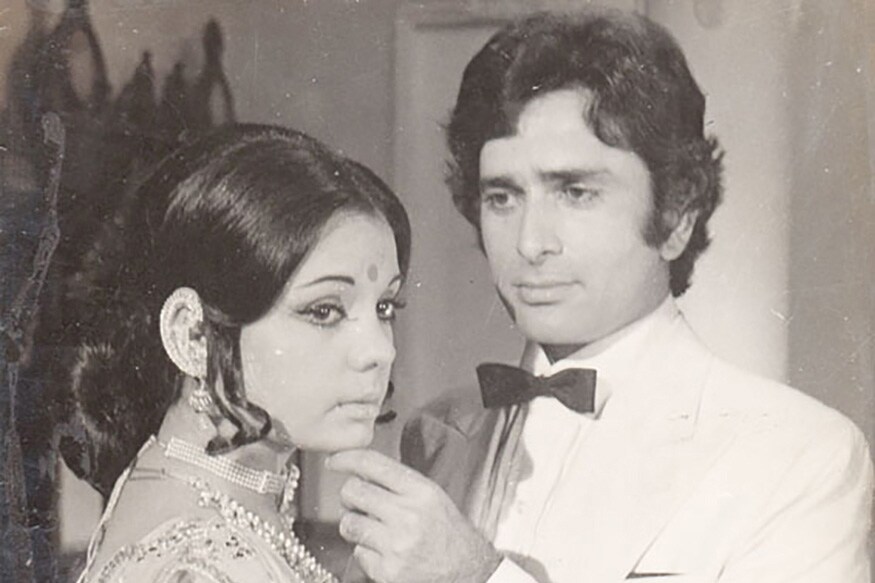 Shashi Kapoor had a super-successful movie career, but he never rested on his oars. He constantly explored newer horizons.
Elegance and gentility were Shashi Kapoor's defining traits. Both as a gentleman and a delightfully unfettered actor, he could charm the birds out of the trees with his trademark slanted smile and sparkling eyes. In an era dominated first by the lovelorn Rajesh Khanna and then by the angry Amitabh Bachchan, he stood apart: a suave, exceptionally skilled pro who unfailingly informed his performances with effortless efficacy and life-affirming effervescence.

Shashi Kapoor, however, wasn't only a sum total of his outward grace and natural talent. There was much more to him. He brought a deep sense of purpose and unwavering intelligence to bear upon all that he did as a film actor, theatre practitioner and patron, and movie producer. He left his mark in every domain that he worked in although his stint in the media spotlight ended nearly a quarter century before he passed away on Monday in Mumbai after a prolonged liver ailment.

Shashi Kapoor will always be remembered because he was India's first true crossover star, an actor equally at ease in diverse worlds. In a career that lasted three decades and a bit – from 1961 to 1993 – the youngest of the illustrious Kapoor brothers erased the line between commercial cinema and arthouse films. He also straddled the two divergent spaces represented by the Mumbai movie industry on the one hand and British and American films on the other.

He was the lead actor in Merchant-Ivory Productions' maiden film, The Householder (1963), and followed it up with a string of roles in the globally celebrated banner's subsequent films, including Heat and Dust (1983), in which he was the Nawab of a princely state and The Deceivers (1988), in which he shared screen space with Pierce Brosnan.

At the other end of the spectrum, he was all through the 1970s and during a part of the 1980s the busiest film actor in Mumbai and reportedly commanded a higher remuneration than Amitabh Bachchan and his other contemporaries. However, for Shashi Kapoor, the game wasn't only about money and fame. He used his earnings and clout to serve a larger purpose.

Shashi Kapoor's contribution to theatre is second to none. Unlike his elder brothers Raj Kapoor and Shammi Kapoor, who dived into the hurly-burly of the Mumbai movie industry before trying their hands at anything else, the Calcutta-born Shashi had a long stint as an assistant stage manager and actor with his father Prithviraj Kapoor's itinerant troupe Prithvi Theatre before he ventured into films.

It was during the tours with Prithvi in the 1950s that Shashi met his future wife Jennifer Kendal, who was travelling across India with her father Geoffrey Kendal's theatre company Shakespearana. Before the decade drew to a close, the two were not only a married couple but also active artistic collaborators. The partnership yielded many a career high point, both personally and professionally, for Shashi. Jennifer's death in 1984 gutted the actor and he never quite recovered from the blow.

It was due to another unhappy turn that he gravitated towards cinema. Prithvi Theatres shut shop in 1960 and Shashi branched out into the movies. He had, of course, already made a mark as a child star, having acted in Aag (1948), Sangram (1950) and Awaara (1951) even as he travelled with his father to various Indian cities with Prithvi's theatre productions.

Shashi Kapoor had a super-successful movie career, but he never rested on his oars. He constantly explored newer horizons. One of these was, of course, his brief but impactful innings as a film producer. He ploughed his earnings from movie roles into the making of five cinematic gems between 1978 and 1984 – Shyam Benegal's Junoon and Kalyug, Govind Nihalani's Vijeta, Girish Karnad's Utsav and Aparna Sen's directorial debut 36 Chowringhee Lane, starring his wife Jennifer Kendal in an acclaimed lead role.

The films garnered profuse critical praise, but Shashi Kapoor and his production company, Film Valas, lost money hand over fist. That led to the banner folding up, a decision precipitated in no small measure by the only out and out commercial feature that he produced, the fantasy film Ajooba, which Kapoor himself directed with his frequent co-star Amitabh Bachchan and nephew Rishi Kapoor in the principal roles.

In 1978, the very year that Film Valas came into being, Kapoor rebuilt and revived Prithvi Theatres. and set up his own boutique film production company Film Valas. It took off famously and quickly became an active hub for theatre practitioners from around the country. It will remain forever Shashi Kapoor's greatest legacy.

Continuing in the vein that he displayed as an enlightened and gutsy, if ill-fated, film producer, Shashi played the lead as a newspaper editor caught up in the Indian capital's political power games in the unforgettable New Delhi Times, scripted by Gulzar and directed by Ramesh Sharma.

Shashi Kapoor made his debut as a lead actor in Yash Chopra's Dharmputra (1961) and went on to appear in a string of commercial successes in which he acted opposite virtually all the top female and male stars of the era. In many of these films, he had to play second fiddle, especially to Amitabh Bachchan, but he never ever failed to hold his own. He wasn't just another romantic hero. Such was the diversity of the roles that he played that he was never in danger of being typecast.

His training in theatre armed him with both discipline and equanimity. So no matter what role he was called upon to play, he would plunge whole-heartedly into it, conveying to the audience the unbridled joy that he derived from the craft of acting. The length and the importance of the role never mattered to him. His primary strength lay in investing every performance with a free-spirited quality that facilitated an instant connection with the viewers.

Whether he was playing the character of the feckless teacher Prem Sagar in The Householder (1963) or the newspaper editor Vikas Pande in New Delhi Times (1985), or any of the roles that he essayed in the 100-odd commercially-oriented films, Shashi Kapoor was always on the top of his game.

His last major film role in Ismail Merchant's In Custody, released in 1993, was a fitting swan song for a career whose lustre is never likely to dim. He was only in his mid-50s when Kapoor moved away from the spotlight. But the consummate entertainer, not surprisingly, continued to live in the hearts of his countless fans. He will always do.


Read full article
Next Story
Next Story
Also Watch

Jet Airways Crisis: "It Was Like A Family" Jet Employees Cry For Its Revival
Countdown To
Elections Results
To Assembly Elections 2018 Results