Mumbai:
Veteran Bollywood actor Shashi Kapoor, the romantic screen icon of the 70s and early 80s who immortalised the line "Mere paas Maa hai", died on Monday after prolonged illness. He was 79.
Best known for his work in films such as Deewar, Satyam Shivam Sundaram, Namak Halal, Kaala Pathar and Kabhie Kabhie, he had stayed away from the limelight in the last two decades.
He had been suffering from ailments for the past few years. He had undergone a bypass surgery and was also hospitalized for a chest infection in 2014.
He is survived by three children - Kunal, Sanjana and Karan Kapoor.
The actor-producer took his last breath at 5.20 pm at the Kokilaben Dhirubhai Ambani Hospital in Mumbai.
"Yes, he has passed away. He had a kidney problem and was on dialysis for several years," his nephew Randhir Kapoor, the son of the late Raj Kapoor, said. The funeral will be held on Tuesday morning, he said.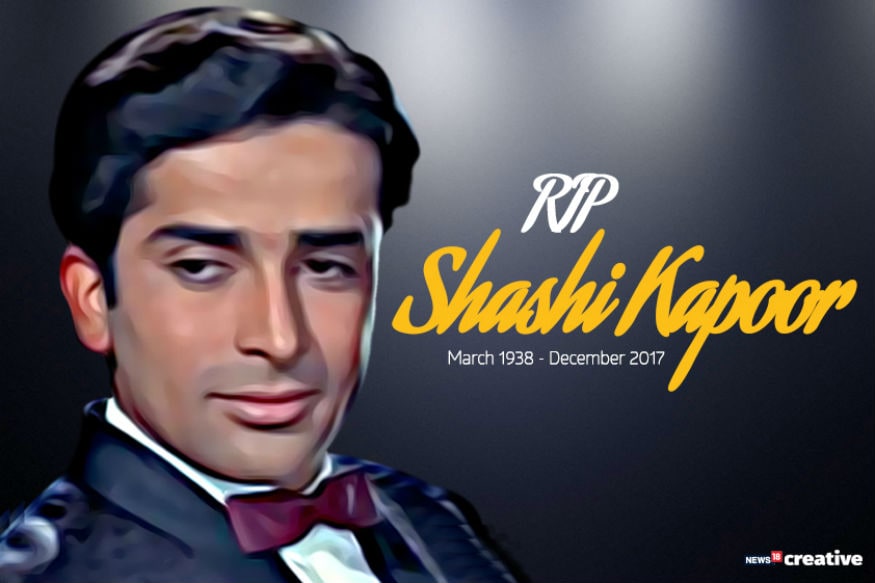 Kapoor hit the spotlight at the age of four, acting in plays directed and produced by his father. He started acting in films as a child artiste in the late '40s.
His best known performances as a child actor were in "Aag" (1948) and "Awaara" (1951), where he played the younger version of the character played by Raj Kapoor. He also worked as assistant director in the '50s.
He made his debut as a leading man in the 1961 film "Dharmputra" and went on to appear in more than 116 films during '70s and until the mid '80s. A three-time national award winner, he was also honoured with Padma Bhushan in 2011 and received the prestigious Dada Saheb Phalke award in 2015.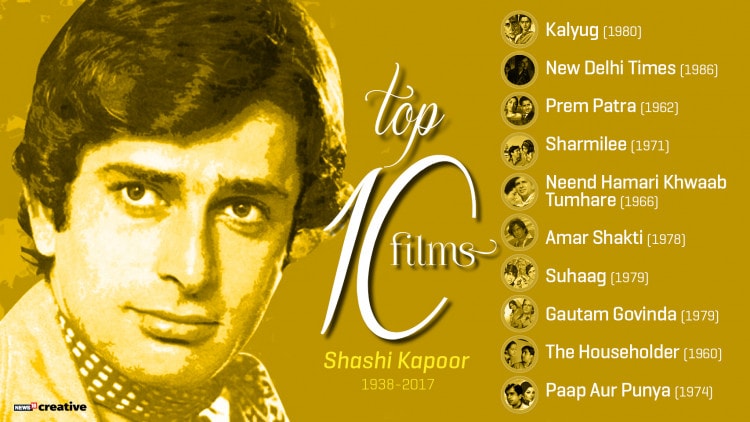 President Ram Nath Kovind, Prime Minister Narendra Modi and Congress chief Sonia Gandhi led in paying tributes to the popular actor.
"Sorry to hear of the demise of Shashi Kapoor, well-known actor, with a repertoire of Indian and international films. His support for meaningful cinema as a producer and pivotal role in the theatre movement in India too are cherished. Condolences to his family," said Kovind in a message on Twitter.
Prime Minister Modi said he was saddened by the news and recalled Kapoor's contribution to cinema and theatre. "Shashi Kapoor's versatility could be seen in his movies as well as in theatre, which he promoted with great passion. His brilliant acting will be remembered for generations to come. Saddened by his demise. Condolences to his family and admirers," Modi tweeted.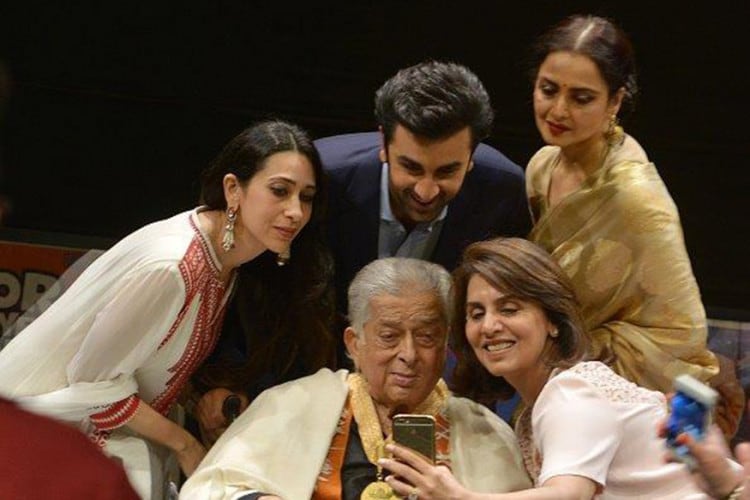 Karishma Kapoor, Ranbir Kapoor, Rekha, Neetu Kapoor with Shashi Kapoor at the Dadasaheb Phalke Awards. (Image: Getty Images)
The Indian film industry, too, mourned the death of the actor, as friends and admirers - led by Lata Mangeshkar, Shyam Benegal and Aamir Khan - recalled his passion for cinema, while paying homage to a man known for his easy charm and good nature.
"His work has always given Indian audiences great joy. His contribution to Indian theatre was huge, Prithvi theatre is the favourite venue of both performers and audiences alike. His passing a sad day for all of us. My condolences to Sanjana, Kunal, Karan and everyone in the family. May his soul rest in peace," Aamir wrote on Twitter.
Actor Saira Banu remembered him as a "bubbly person". "He was full of fun, full of jokes and at the same time he was really a smart person," Banu, legendary actor Dilip Kumar's wife, said.
Leading Bollywood actor Akshay Kumar recalled the late actor's classic line from "Deewar" and said it inspired aspiring artistes. "Innumerable Bollywood dreams came to life watching your iconic dialogue, 'Mere paas maa hai.' Your tremendouscontribution to cinema will always be remembered," he tweeted.
Many stars, including Amitabh Bachchan, Ranbir Kapoor, Kajol, Rani Mukerji, Aishwarya Rai Bachchan and Saif Ali Khan came to pay their last respects to Shashi Kapoor at his residence.