Shekhar Suman Takes a Dig at Kangana Ranaut, Twitterati Shuts Him up Perfectly
The Kangana Ranaut chapter isn't closed yet for the Sumans, it seems.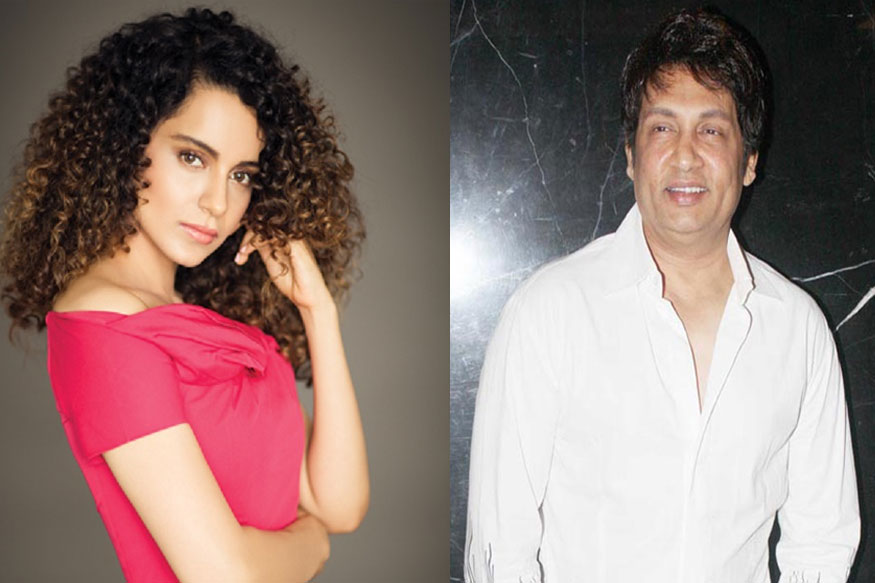 The Kangana Ranaut chapter isn't closed yet for the Sumans, it seems.
Looks like Shekhar Suman and his son Adhyayan haven't moved on from the Kangana Ranaut chapter in their lives. On Tuesday, Shekhar Suman in a series of tasteless tweets, mocked Ranaut, calling her a 'cocained actress' and responsible for the failure of Rangoon.
In a series of tweets, Suman, without taking any name, mocked the actress who was once in a relationship with his son, Adhyayan.
The actor appeared to be 'surprised' at the number of people coming to defend the actress and when he realized he was being trolled, he stated that he was not talking of Kangana but someone else.
His son Adhyayan at first just laughed at the uncouth tweets that his father was tweeting.
Eventually when someone tweeted to him a very basic question, Adhyayan defensive tweets sort of made it clear as to who the father-son duo were mocking.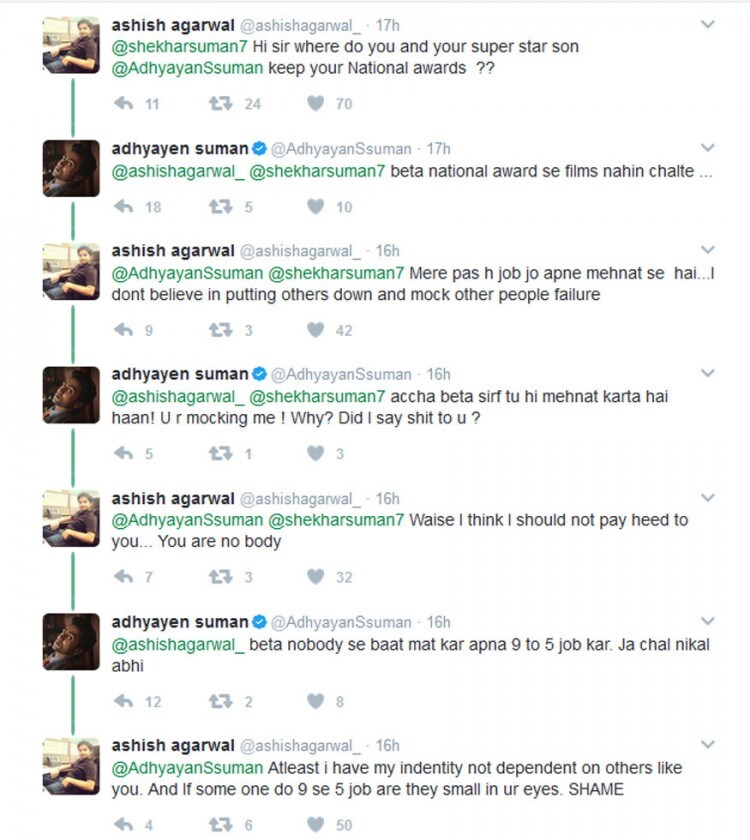 Of course, the rest on Twitter were quick to hit back at the two actors and shut them up perfectly.
@shekharsuman7 @AdhyayanSsuman She hs wrk on hr plate n 3 national awrds too unlike you'll. N yes I'm a fan not a paid tweeteriet u jerks!!

— J !! (@jignishanv) February 28, 2017
@shekharsuman7 D cocained actress walks wit head held high n is an inspiration to many.Has established herself wit her caliber n hardwork

— Sushri Sangita (@Sangita0703) February 27, 2017
@AdhyayanSsuman @shekharsuman7 flop flop flop flop flop flop flop

— toltol (@raja62554440) February 28, 2017
@shekharsuman7 sir i loved you in dekh bhai dekh..but these kind of tweet should not be your way of taking a dig sir at any body..

— Madih (@Madih250196) February 28, 2017
The Adhyayan Suman-Kangana Ranaut feud dates back to the time when the actress was fighting a bitter, public legal battle with Hrithik Roshan. In a tell-all interview to a daily, Adhyayan had stated that Kangana had physically abused him while they were in a relationship and that she even practiced black magic.
Kangana had, later, in a TV interview laughed off Adhyayan's claims.
Get the best of News18 delivered to your inbox - subscribe to News18 Daybreak. Follow News18.com on Twitter, Instagram, Facebook, Telegram, TikTok and on YouTube, and stay in the know with what's happening in the world around you – in real time.
| Edited by: Shomini Sen
Read full article