Shernaz Patel, a celebrated name in theatre and film fraternity, says that the moment she heard about playing a witch in Bhargav Saikia's short film The Black Cat, she jumped at the challenge of doing it.
"Who wouldn't want to play a witch? Even though Bhargav was making a short film, he treated it as if he was doing a feature - no expenses were spared, the detailing of what he wanted to do and how he would be going to go about it. So everything about it, made it seem like a project worth doing. For me, the main thrill was playing a witch."
On the occasion of Children's Day, Saikia unveiled a short film titled The Black Cat featuring Uday Chandra and late Tom Alter besides Shernaz. Saikia's directorial, an official adaptation of a Ruskin Bond short story of the same name, happens to be Tom's last finished film before he lost his life to skin cancer in September.
"He was an old friend of mine. We'd worked a lot in theater in the 80s and have done almost 3-4 plays together before we went our separate ways. The shoot was great because we spent days catching up with each other and we had a really good time. I'm glad we got that time together," shares Shernaz.
She recalls how the two of them remembered little things about each other. "Like one day, Tom remembered me liking a particular shirt he used to wear - silly things like that - you know just how you catch up with old friends."
Adding that the cast had stayed at a homestay during the shoot, Shernaz says, "We stayed in a very charming property and they had a homestay there- so we just bonded with them- had breakfast with them, had a drink with them at night, sing songs and he'd obviously recite lots of poetry and regale lots of stories. It was like a holiday."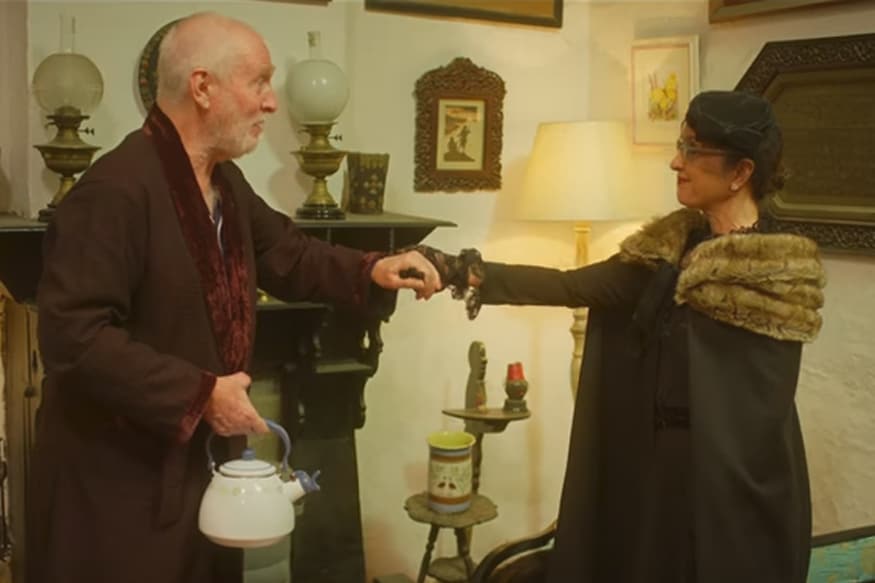 Image: Youtube/ A still from The Black Cat
Having worked in films like Guzaarish, Roy, Azhar, Humko Deewana Kar Gaye and Rockstar among others, Shernaz points out that her absence in Bollywood isn't a choice but a result of lack of well-etched roles for female actors.
"There's not much work for people the moment you get a little older. It's very sad, but the work for women is very limited. For women in their 50s, the work per se is nonexistent."
"Men of that age group are still romancing 30-year-olds. But internationally there are a lot of strong films written for women, look at Judi Dench, Meryl Streep, and all these lovely women. But here I don't know- the moment you turn 50, they immediately want to put you in a grandmother category which I refuse to do. It's really sad but luckily I do a lot of theatres so I get my high doing that," she elaborates.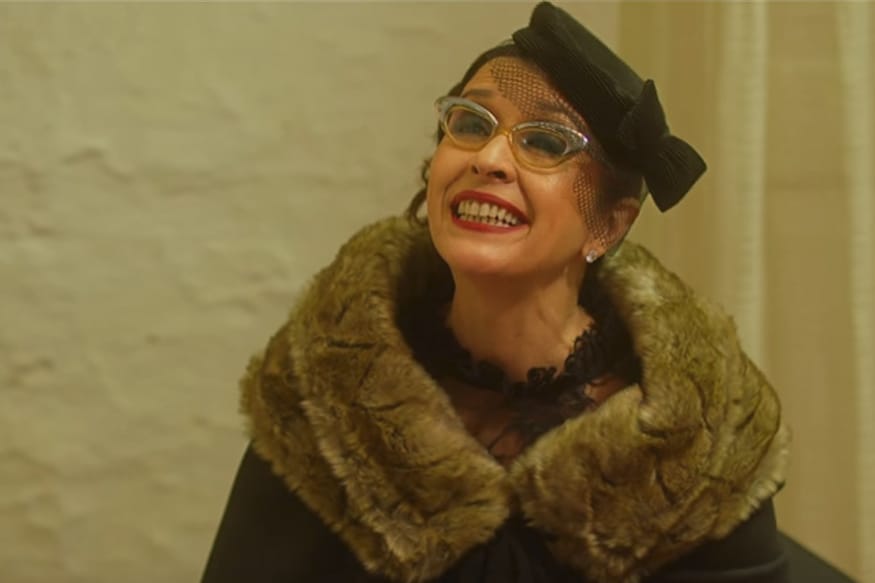 Image: Youtube/ A still from The Black Cat
Interestingly, her theatre group RAGE, also managed by Rajit Kapur and Rahul Da Cunha, just hit a silver jubilee this year. Shernaz cites the urge of "reinventing ourselves, always staying humble and the hunger to learn" as the driving force.
"When you start off, you never dream you'll ever reach there. But we have and we are very happy. We are doing a wide variety of work. We're still respected for the work and we're still hungry to learn which I think is the main thing. You can finish 25 years and think that you've achieved everything that you're set out to achieve. But the three of us are not like that," she explains.
Going back to their first play I'm Not Bajirao which opened in 1996 and ran for over 200 shows, Shernaz believes that people on the commercial circuit were more willing to see different varieties back then. "I think now a lot of small groups are happening – tiny theaters are all thriving. But if you look at big commercial shows, wherein you got to fill a 1000-seat auditorium, then you got to do a big comedy. Unless you do something like that, it's very difficult to bring people in."
She also adds that with so many youngsters taking interest in theatre- both as artists and as audience- it's a good time for the world of theatre across the country. "We've always been and continue to be a niche, we're not mass entertainers. But the desire for live entertainment has grown a lot in smaller towns."
Watch the full film here: