How often does it happen with filmmakers that they set their eyes upon a topic close to their heart and their art ends up in the corridors of some of the biggest film festivals across the globe? Well, filmmaker Karma Takapa is of the league. An FTII alumnus, Karma's
Ralang Road
is currently the talk of the 'indie-town' as the film was selected in the competitive category at Karlovy Vary International Film Festival. The film became the first Indian film to be screened in the category after 13 long years. So what makes
Ralang Road
that special?
Set in the serene backdrop of Sikkim, the film is a fictitious account of four individuals who are interwoven in a labyrinth of the local landscape, village buildings, and the social microcosm. Various coincidences place them at the center of a series of unimaginable events. With a captivating internal rhythm and the stylistic elements taken firmly in hand, this directorial debut builds on work with nonpro actors and the special spirit of India's tiny northeast state.
News18 had an exclusive chat with Karma, who has previously worked in various short films including 2015's much-acclaimed Chhattisgarhi film
Mor Mann Ke Bharam
. Here's the excerpt from the interview:
Ralang Road looks straight out of a storybook. What was the idea behind the script?

I don't think I can pinpoint the exact inspirations or idea behind the script. I was trying to engage with the dualities in nature and conflicts in a small society - a sort of an absurd perspective. I was shooting images that have subconsciously been a part of my memory, so it wasn't very difficult to anchor the film.
Do you feel, films like Ralang Road still have a long way to go for a proper theatrical release as it is hard to find distributors for experimental films in India?

Yes, it is definitely hard to find distributors for a film like ours. But I think theatrical release has stopped being the only mode of exhibition. Theaters will always be dominated by big films because they sell aspirations to the audiences and have budgets to publicise and exhibit widely, and the other films - you can categorize them as art house or parallel or alternative or indie - will always play in the niche part in this large playground.
One memory from the shoot that is etched in your mind.

It was a bitterly cold night. A small local boy had brought some hot tea for us. We were shooting a very dramatic scene with Shubham, who is a film and theater actor based in Mumbai. The shot got over and we were wrapping up when I turned towards the boy only to see him looking at Shubham completely stunned. He had never seen an actor perform before that and he was completely mesmerized. He finally told Shubham, "Main aap banana chahta hoon (I want to become you)"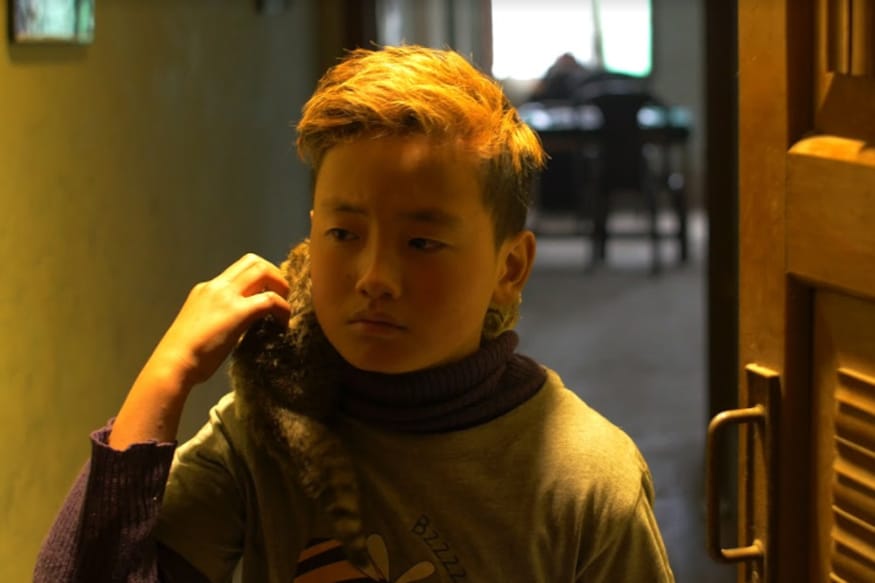 When people think about indie films their minds jump to movements and education and whatnot, no one actually thinks about a simple fiction film that often. What do you have to say?
I think indie films try to explore cinema more in the sense of a grammar and syntax. That, in essence, means the form and structure may not be what one is used to following when watching a simple fiction film. Most indie films are a concept and form heavy so it gives an impression of being complex in nature. But, as indie films are usually slotted in this category in the first place, I think it becomes the expected perception. Though this does not necessarily mean that an indie film cannot be a simple fiction. With more and more indie films being produced, one can look forward to a change in this perception.
What do you have to say about the North East representation in Cinema? Do you feel the mainstream platform are a bit reluctant towards that side? Even the so-called progressive movements that happened in the industry never focused on their representation.
I think there is a lot of interesting work that is being put forward from the region. The mainstream does not need to cater to the 'North East'. The system never caters to the minority - it is simpler to just focus on the majority and make the most gains out of it. This region is the most distinctly different part of the country and the problem begins with slotting it together as one entity 'North East'. Simplification through generalisation hasn't suited this section too well. Like all parts of the country, each state here too has a very strong sense of individuality. Moreover not being big stakeholders in the larger decision making the machinery of the country, marginalizing is obvious and expected.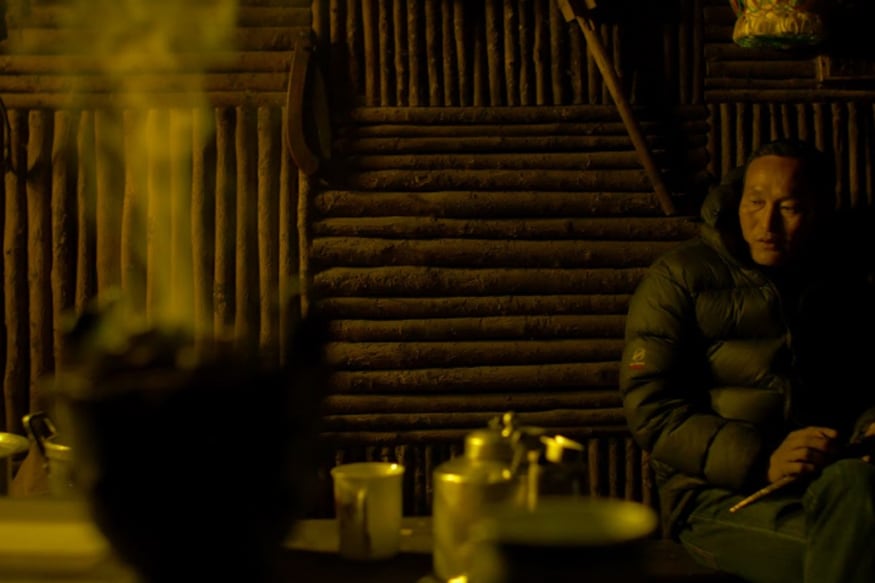 Being a prominent Indian entry in film festivals, how far does it take you on monetary and commercial basis?
Every time you are in such a prestigious festival, it is always an optimistic position to be in. It can be commercially and monetarily fruitful over a period of time provided your production costs were reasonable enough. We have just had our world premiere which has set the ball rolling - only time will tell.
How much do you support the digital medium? Indie films all over the world are getting released on these platforms, so what is your stand on it?
When we talk about indie films we have to understand that we are talking about shoe string budgets and a lot of debts. So I don't think indie filmmakers have much of a choice as far as the digital medium is concerned. But on the other hand, it enables us to make films. Without the digital medium, we wouldn't be able to find funds for our films. As far as the digital exhibition is concerned, it is definitely welcomed so long as it allows a filmmaker to recover cost and put the film out for an audience to see it. That is what a release in the theater would do anyway. So if the theaters are not taking it then why not.