GET Stock

Quotes


Simran Music Review: Kangana-starrer has Fun Music But Also Arijit's Overused Vocals
Kangana Ranaut's Simran has a light-hearted but thumping soundtrack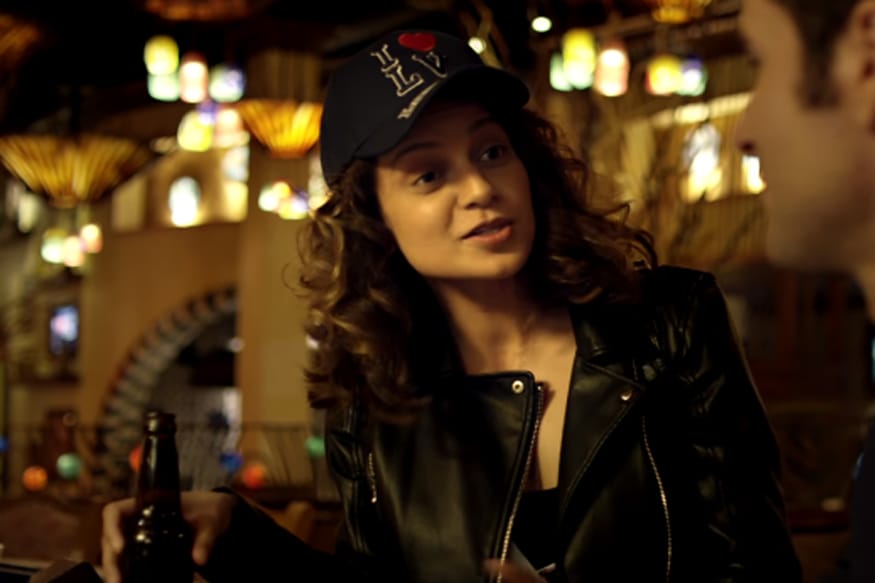 Image courtesy: Youtube/ A still from Simran trailer
Kangana Ranaut has been making headlines with a barrage of personal revelations that are a boon to an insatiable news cycle. Also, her new movie's coming out. Coincidence?
Interestingly, Hansal Mehta's Simran is loosely based on Sandeep Kaur aka the 'Bombshell Bandit' who had brief careers as a nurse-turned-gambler-turned-debtor-turned-robber. Her present incarceration in a US prison is her longest gig to date, but she too made the headlines in 2014 during her spiraling life of crime. And while Ranaut's no criminal, she's certainly a consummate actor committed to her characters.
In any case, the film's music is composed by Sachin-Jigar who make it all about 'dat bass', which pulsates through a soundtrack that still manages to retain a certain light-heartedness and
joie de vivre
. The duo has always nudged the envelope, if not pushed it, and this is album is one of the former.
Lagdi Hai Thaai


Apart from the thumping electronic bass underlying it, this track is pretty traditional, the jocose Punjabi one which opens a Bollywood film, the first promise of the whimsy, song and dance therein.




Pinjra Tod Ke
Sunidhi Chauhan has always had powerful vocals, making her the perfect delivery vehicle for this ode to female empowerment. Journey-like in structure, the song begins on an aspirational note (piano splashes and all) before picking up pace, layers and the singer's vocals.
Meet


Arijit sings, er, Singh. Eh. Nice beat, competent fluff piece.





Single Rehne De

In the eternal words of AIB and Irrfan, "This is a party song." Quite a fun one, though. Gujarati accent-tinged vocals, layered beats and drops, and of course, that sexy, sexy bass. Disco Dhokla, anyone?





Simran

With Jigar singing this one himself, kissing noises (more smooching really), and accoustic music complete with guitar slapping, whoops and Mexican trills, this is our favorite track of the album, and the easiest to listen to.






Rating: 3/5
Also Watch
Read full article