Sonali Bendre Pens a Powerful Message on Accepting Negativity, Read Here
In candidly sharing regular updates on her battle with cancer, Sonali Bendre has been inspiring millions with her grit and determination to get better.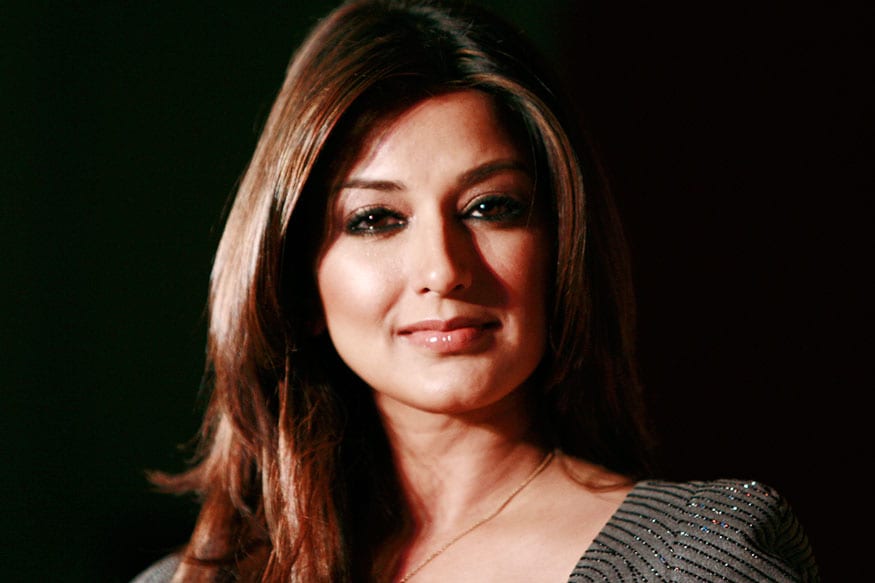 Sonali Bendre is currently in the US undergoing treatment for cancer.
Sonali Bendre's Instagram account has become a veritable trove of life lessons ever since she was diagnosed with cancer earlier this year.
In candidly sharing regular updates on her battle with cancer, the actor has been inspiring millions with her grit, positivity and determination to get better.
The 43-year-old took to the photo-video sharing app yet again on Tuesday to post a powerful message on the importance of accepting sadness to effectively deal with it.
In the image, Sonali, who has her head shaved, is standing in front of a full-length mirror, applying kohl in her eyes.
Sharing her experience of undergoing cancer treatment, she writes, "Over the past couple of months, I have had good days and bad ones. There have been days when I've been so exhausted and in so much pain that even lifting a finger hurt. I feel like sometimes it's a cycle… one that starts off with physical pain and leads to mental and emotional pain. The bad days have been many… Post chemo, post-surgery and the like… where even just laughing hurts."
She adds, "Sometimes it felt like it took everything I've had to push past it… a minute to minute battle with myself. I got through it knowing that even though I was fighting a long drawn out, draining battle… it was one that was worth the fight."
Elaborating on why we should all learn to accept negativity instead of fighting it all the time, she says, "It's important to remember that we're allowed to have those bad days. Forcing yourself to be happy and cheerful all the time serves no purpose. Who are we being fake and putting on an act for? I allowed myself to cry, to feel the pain, to indulge in self-pity… for a short while. Only you know what you're going through and it is fine to accept it. Emotions aren't wrong. Feeling negative emotions isn't wrong. But after a point, identify it, recognize it and refuse to let it control your life."
"It takes an immense amount of self-care to get out of that zone. Sleep always helps, or having my favourite smoothie after chemo, or just talking to my son," writes Sonali.
As always, she ends her post on a positive note, "For now, as my treatment continues… my visual focus remains to just get better and get back home. It's yet another test…Student all my life…Learning all my life…"
In case you are feeling blue, here are Sonali's few other posts detailing her inspirational journey. They might help you get going again.
Read full article
Next Story
Next Story
Also Watch

Jet Airways Crisis: "It Was Like A Family" Jet Employees Cry For Its Revival
Countdown To
Elections Results
To Assembly Elections 2018 Results