Sonam Kapoor Calls Up Karan Johar for Marriage Advice. Guess His Hilarious Response
Sonam Kapoor calls up Karan Johar to seek some advice on how to adjust in the first year of marriage.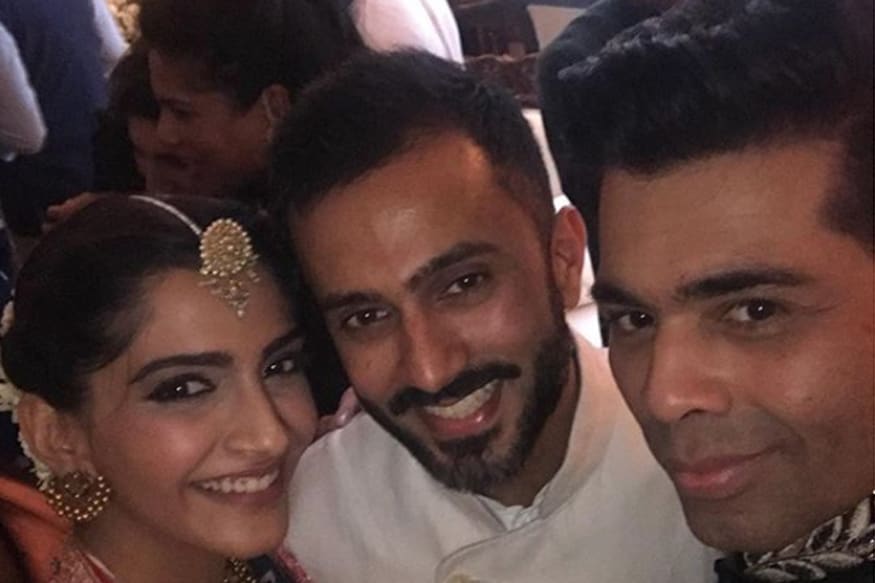 Image: Instagram/ Sonam Kapoor
Karan Johar is known for his upfront talks. The director-producer never shies away from being savage and brutally honest with his responses. Recently in his radio show he said that he doesn't want Roohi and Taimur to be labelled as brother and sister. Some 20 years from now something might brew up between the two toddlers and he doesn't want to come in the way.
And now newlywed Sonam Kapoor called up the Ae Dil Hai Mushkil director on his radio show Calling Karan to seek some advice on how to adjust in the first year of marriage.
KJo said, "Not that I am a marital expert Sonam! Adjustments are critical, because practically being husband and wife, living together, you get privy to all the habits that your partner has that sometimes may not be in conjunction with yours. So the first thing, I really want to tell you is patience."
He asked Sonam to observe and understand small details like which side of the bed would your partner like to sleep on, or his bathroom timings, or his watching television or Netflix habits.
"It could be anything that may not be in conjunction. First, understand the schedule, routine habits, and then if something really difficult, then try and talk about it. But not definitely in the first year, you don't want to come out so strong and cause road blocks, initially", he added.
For the uninitiated, Calling Karan is director producer's radio show. The first season of discussed open marriages, LGBT, love issues and more. Season 2 is also expected to cover these topics and more in a bolder way.
Of late, Karan Johar has been making headlines for his upcoming projects. 2018-19 is a busy year for him as he is working on films like Simba, Kalank, Takht, and Student of the Year 2 among others. He will also be back on the small screen with the sixth season of his popular chat show Koffee With Karan, which is premiering on October 21st.
Get the best of News18 delivered to your inbox - subscribe to News18 Daybreak. Follow News18.com on Twitter, Instagram, Facebook, Telegram, TikTok and on YouTube, and stay in the know with what's happening in the world around you – in real time.
Read full article