GET Stock

Quotes


Sonata Review: Aparna Sen's Directorial Offers What Bollywood Shies Away From, But Remains Underwhelming
Sen brings to screen what Indian Cinema shies away from acknowledging - the psyche of old unmarried women and that makes this one a deserving watch.
Director: Aparna sen
Cast: Aparna Sen, Shabana Azmi, Lillete Dubey
On a November evening, three women discuss and decipher love, life and everything in between over cashews, cheese and wine, in a posh Mumbai apartment. An award winning author, linguistic professor Aruna Chaturvedi (Aparna Sen) lives with her college mate, a Bengali beauty Dolon Sen (Shabana Azmi), who earns big and spends bigger. The two of them have been living together since a time, long enough to understand each other's habits. If Aruna is the obsolete personification of 'I don't like human interactions', Dolon is the self-claimed 'I sway through life with abandon' kinds. Aruna takes to knitting to calm her myriad of emotions while Dolon swoons over perfume, food and wine. Much of the conversation in the film lies between these two bickering and bantering roommates and is accompanied by a strange silence of unspoken words.
Subhadra (Lillete Dubey), a journalist by profession, keeps coming in their apartment and in their lives often igniting discussions soaked in nostalgia of the familiar and the longing for unknown. They made a choice of not settling down years back but till date, they don't seem unsettled. Rather more at peace with their own feelings, fears and discomfort.
Based on Mahesh Eklunchwar's play by the same name, Sonata is a melody that more often than not dwindles and sways you away. Some moments of the film evoke your deepest and darkest fears, while other moments make you worrisome with the little theatrical forced acts.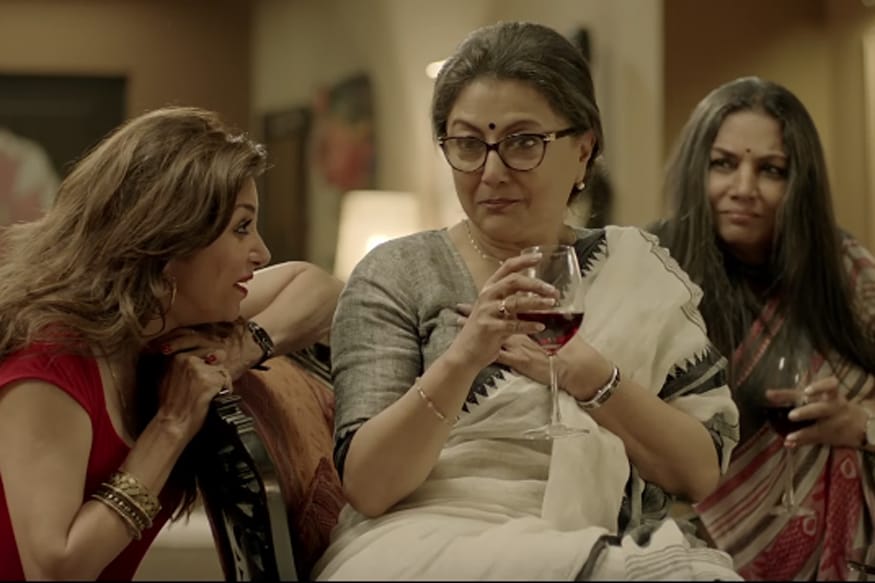 While the film is more like a play trying too hard to disguise as a film, the script seems to be an extended version of prose. The actors seem to be (in some parallel world) on a stage performing and occasionally throwing themselves and their dialogues on viewers with an overwhelming force.
Azmi, when she sings the Tagore number, is a delight to look at but at times, she appears to be a little more than what the narrative demands. Sen, as a controlled prude, puts up a good show. A scene where she sips wine for the first time is in fact, a priceless depiction of her emotionally coiled character. Lillete as the journalist friend, who enters with her shades on to hide the black eye from her abusive relationship, shines the brightest in the film. She doesn't have much screen time but whatever little she has, she makes the most of it and brings a vibrancy to the otherwise monotone narrative.
A little stretched and forced, the narrative could have been better and more realistic. The set up too doesn't offer characters much space to explore. You'll see Aruna moving restlessly from her work station to a sofa setting to the kitchen while Dolon prances, with a glass of wine, between the bar and the sofa setting.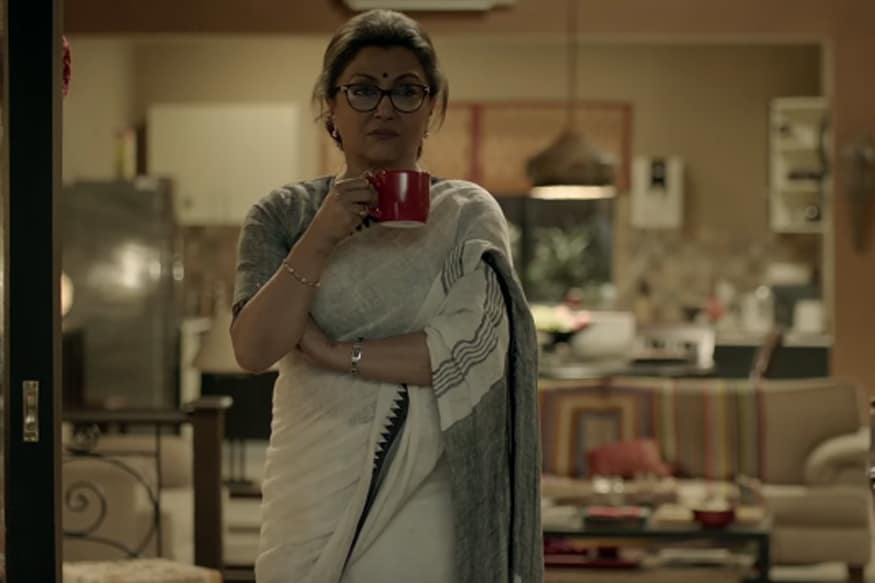 Sonata has its success in its moments - both beautiful yet intriguing. For instance, at one point in the film, there's a sequence wherein the three of them are lying on a sofa, not a care for the world, and they discuss happiness. "Are you happy is an existential question and never has an existential question been answered, says Subhadra and the relatability is hauntingly accurate. In the same scene, the three talk feminism, "What awful creatures we are – no commitment, no aim, no ideology, we're not even feminists," and give words to women sitting on the other side of the screen.
Sen brings to screen what Indian Cinema shies away from acknowledging - the psyche of old unmarried women and that makes this one a deserving watch. The film has layers - to its dialogues and its characters. Whether it's the friend who has undergone a sex reassignment surgery or the old lover who crosses paths once again - there's a certain kind of nuanced subtlety the makers have brought.
Sonata may not be the perfect adaptation but it's indeed a creative detour from the usual coke and popcorn flicks Bollywood offers.
Rating: 2.5/5
Read full article