Sorry Mallika Dua, But You're Wrong. Heroes Can be 'Broken' Overnight
We all hope that truth does indeed prevail, but what until then?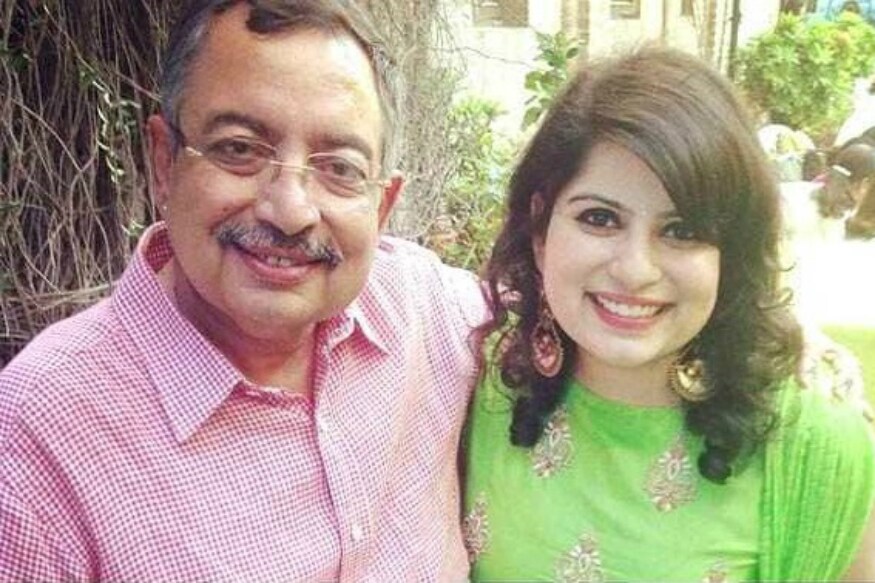 Comedian Mallika Dua with her father and journalist Vinod Dua. (Image/Instagram)
As a powerful movement ploughs through the nation, finding ground has become difficult. Whom to believe, what is right, we don't know anymore.
Both comedian Mallika Dua and actor-filmmaker Nandita Das have made a career out of standing up for the right, deconstructing the difficult and breaking stereotypes. But today, when their support could have added the much-needed gravitas to survivor stories of the #MeToo movement, showing millions of people what to do when the storm hits home, they, sadly, have chosen the easy way out.
No, it is neither about Mallika nor Nandita. It is about their fathers, both noted personalities, who stand accused of sexual harassment. Though veteran journalist Vinod Dua has partially responded via his show on a website, celebrated painter Jatin Das, who is also a Padma Bhushan awardee, has called the allegations against him vulgar and the #MeToo movement "a game".
"I am shocked. All kinds of things are happening these days…I don't know her, I have never met her, and even if I did meet somebody somewhere, one doesn't behave like this. It is vulgar. There is a game going on, some people are real, have done some things, while some people are making allegations for the fun of it," he told PTI.
Had he ever been touched without his will or been sexually harassed in any other way, Jatin Das would have known that rarely does anyone name a sexual offender "for the fun of it". He would have known that every person who discloses their identity in accusing another receives severe backlash both online and in real life, and runs the risk of losing their credibility. And it is not just the survivor, it is also their families and friends that suffer. This is why it takes great courage to share stories of sexual abuse, because more often than not they tend to define the people telling them.
#MeToo One of India's most feted artists alive. Padma Bhushan recipient. My molestor. Long post alert. @IndiaMeToo and so MANY other women, starting with @Rxyxsx Thank you for so much. pic.twitter.com/a6VFC6iHys

— Nisha Bora (@NishaBora) October 16, 2018
But why should Nandita or Mallika believe Nisha Bora or Nishtha Jain's graphic accounts? For the very same reason that has been compelling them to believe all the other women and stand in solidarity. Yes, their fathers are not yet proven guilty but several of the other accused men aren't either. They are nevertheless under scanner.
Of course, both Nandita and Mallika know their fathers better than anyone pointing fingers but honestly, how many of us are really aware of the sexual histories of our parents? How many of us truly know?
Incidentally, Nandita is one of the 11 Indian female filmmakers who have decided not to work with proven offenders. However, reacting to the allegations against Jatin Das, she wrote a note on Facebook, a part of which reads, "…it is also important to be sure about allegations so as not to dilute the movement. I am touched by the number of people — friends and strangers —  who are concerned and are trusting my integrity. I do believe truth will prevail."
We all hope that truth does indeed prevail, but what until then?
It's one thing to stand by your father unless he is proven an offender. But to call him a hero, especially at a time when he stands accused of sexual misconduct, is not just problematic but deeply hypocritical. For those not in the know, Mallika took to Instagram on Tuesday to share an old photo with her father. "Heroes aren't made or broken overnight. #Papaji (sic)," she captioned it.
In her response to Nishtha Jain's calling Vinod Dua a "potential rapist", Mallika said that it was her father's battle, that she would let him fight it and would stand by him.
Stand by him all you want Mallika, but don't celebrate him. Not unless he is proven innocent.
Follow @sneha_bengani for more.
Read full article
Countdown To
Elections Results
To Assembly Elections 2018 Results