GET Stock

Quotes

Rajasthan
Poll in 1 seat deferred
Spiderman-Homecoming: The Cinematic Journey of Our Favourite Web-Spinning Superhero
With great power and screen, came greater responsibilities to deliver fresh entertainment. Now the eyes are on Marvel Cinematic Universe as Spiderman finally comes home!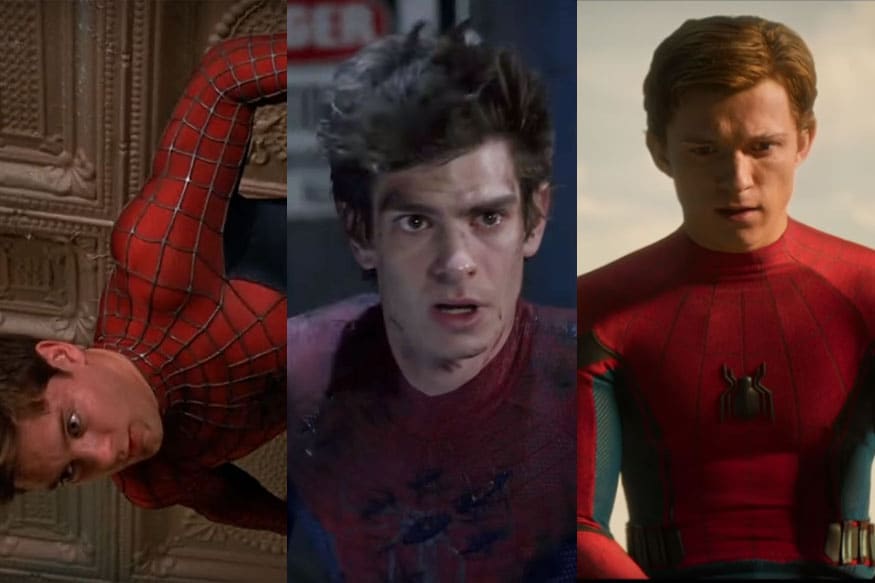 Image: Youtube grabs from Sony Pictures/Marvel Studios
Nearly 55 years ago, Stan Lee introduced a spider-bitten, high school superhero in an 11-page story. The story of the red suit superhero was featured in the final issue of Marvel Comics'
Amazing Fantasy,
a cancelled anthology comic book series, and it took readers by storm.
In 1962, the new age of a Marvel Universe was dawning, with characters such as the Fantastic Four, the Hulk, and Ant-Man running around. Spider-Man was a new type of hero, a teenager who was not a sidekick nor did he belong to a team of similar heroes who supported him. His personality and back-story won over many fans, prompting the Universe to give him his own series,
The Amazing Spider-Man
in 1963.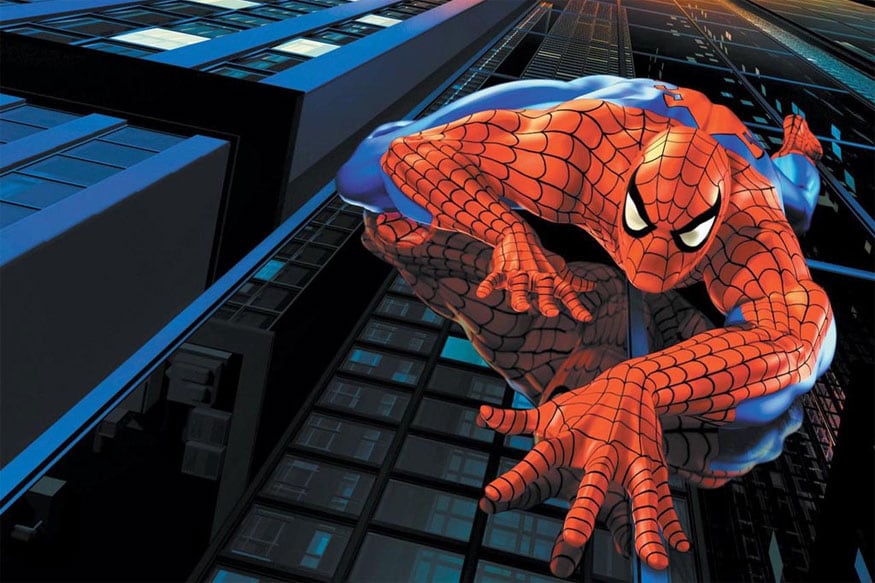 Marvel Comics
In 2017, the slinging superhero needs no introduction. An iconic teenage figure is one of the most prominent faces of Superhero franchise and it was this popularity that prompted Marvel Cinematic Universe to bring him onboard as part of Avengers' team. First time ever, Spidey is going to be a part of some Universe filled with other superheroes, who look him as a kid with huge potential and even expectations.
The screen journey of the Spiderman goes back to 1967 when the web-spinning hero debuted on television as a part of live action series, however, it was not till 2002 that he got his big screen debut, inspired by the success of X-Men series and several hits and misses by DC superheroes- Superman and Batman.
Tobey Maguire as Spiderman
Spider-Man was featured in a trilogy of live-action films directed by Sam Raimi and starring Tobey Maguire as the titular superhero. The first Spider-Man film of the trilogy was released on May 3, 2002; followed by Spider-Man 2 (2004) and Spider-Man 3 (2007). A meek and submissive-looking Tobey perfectly fitted the bill of a nobody who is blessed with a toxic bite of a spider, turning into a mutant with extraordinary Spider-power and strength.
Raimi and Maguire stuck to the role classic Stan Lee-inspired origin for the character. Peter was a high school student with a crush on Kirsten Dunst's Mary Jane Watson, and friends with Harry Osborn (James Franco), whose father, Norman Osborn, (Willem DaFoe) became the villainous Green Goblin. A little morbid in its treatment, (after Peter loses his Uncle Ben), the sequels to the story, stayed true to the crisis, emotional turmoil and nature of the New York superhero. McGuire's Peter was shy, sincere, adversity struck and responsible. (until Spiderman 3, where he became all emo!). McGuire's boyish charm and a 'nobody' vibe connected really well with the audience and thus he went in history as the first big screen face of the web-spinning superhero.
Andrew Garfield as Amazing Spiderman
After a critically panned Spiderman 3, Sony decided to do away with any further Spiderman sequel until 2012, when Andrew Garfield donned the mask of the spider-bitten hero. Helmed by Marc Webb, The Amazing Spiderman series was a reboot of 2002 predecessor and focused on Peter Parker and his high school life, including his school crush Gwen Stacy. Garfield's Spiderman had the confidence and clarity that Maguire lacked. It was also in Marc Webb's depiction of Spider-Man movies that the focus of the drama realigned with Parker's age and place in the world, making his high school a key location in The Amazing Spider-Man and the end of his high-school career instrumental to the narrative of its sequel, which shows grave results for choosing a hero's life.
Webb and his cast improve on a number of issues that held back the Raimi films, especially in the character of Parker. Maguire's Parker was obsessed with Mary Jane and their romance dominated much of Raimi's stories when he wasn't fighting the Green Goblin or Doctor Octopus. And Kirsten Dunst's crimson-haired Jane is defined by nothing but her relationship to Parker, even when she gets engaged to J. Jonah Jameson's son. However, in Webb's film, Emma Stone created her own strong persona as Gwen Stacy. She treated the character as her own woman who struggles with her complicated romance with Parker. When Laura Harrier and Zendaya light up the screen in Spider-Man: Homecoming, it's Stone's Stacy that feels like the biggest influence in the room more than a more complex and dependent Dunst's Mary-Jane.
Andrew Garfield as the Spidey hero was sprightly, humorous, and emotionally rewarding and basically harboured the course of Marvel's sassy new entrant.
Tom Holland as Marvel's Homie
Fans cheered as Peter Parker made his debut in Marvel Cinematic Universe with
Captain America: Civil War
. The superhero had finally spun his way back to his original cinema universe, along with a big league of superheroes, dominating the space. By the looks, posters and trailer, Spiderman: Homecoming looks like a typical sassy film made for the teenage fan base of the hero, as well as give a newer look to morbid McGuire and somewhat chirp Garfield's character.
The plot starts where the Civil War ended, with now Iron Man to mentor him and Stark Industry to fund his suit, Spiderman had to go out in full swag. Plus the present day setup of the film makes Spiderman more technologically advanced and even smarter than his predecessors. It's like as if Andrew's Spiderman had a kid, it would've been this new Spidey hero.
The fact that the movie focuses on Peter Parker's life as a high-school student, more believable with 21-year-old Tom Holland in the role, over his potential romance(s), his home life, or his work as your friendly neighbourhood Spider-Man is crucial to its plot. And more than Andrew Garfield or Tobey Maguire, who were 29 and 27 respectively when they took on the role, Holland has a natural way of blending the naiveté of a bright yet shy student and the brash confidence of being a tech-savvy superhero.
Director Jon Watts has definitely given an energetic flavourful reboot to the story, staying away from the emotional drama of The Lizard and Osborn's, the main villain of the story is The Vulture, collecting alien technology that entered Erath with Avengers. Keeping Tom well attached to the Avengers Universe (because Infinity War is coming!), Spiderman: Homecoming has the responsibility to stay true to the independent nature of New York's superhero.
With
Great Power Comes Great Responsibility
and knowingly Marvel has picked up that responsibility and reframed it with the backup support of Iron-Man. How successful had it turned out to be? One has to wait until July 7 to find out.
(Get detailed and live results of each and every seat of the state Assemblies in Madhya Pradesh, Rajasthan, Telangana, Chhattisgarh and Mizoram to know which candidate/party is leading or trailing and to know who has won and who has lost and by what margin. Our one-of-its-kind Election Analytics Centre lets you put on the psephologist's hat. Know interesting facts and trivia about the elections. Elections = News18)
| Edited by: Sameeksha
Read full article
Countdown To
Elections Results
To Assembly Elections 2018 Results