Srijit Mukherji's 'Rajkahini': A story of conflict between body and mind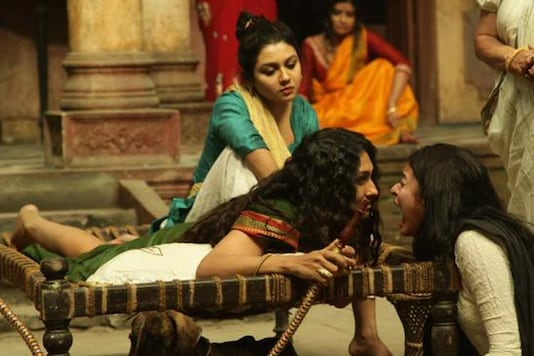 Last Updated: November 09, 2015, 12:44 IST
FOLLOW US ON:
Feminism is a strange debate.
Some may say, feminists are robust opinion-leaders who are desperate to prove that women are superior to men. But there are also some silent warriors who talk about women empowerment with such subtle precision, that you keep wondering what was so intriguing that left you restless all through the night.
Srijit Mukherjee's 'Rajkahini' is a story of Bengal partition. The violence. The hypocrisy. The doubts. The crime. The helplessness. The hopelessness. The loneliness. The insecurity.
Any narrative based around partition arouses volatile emotions, especially for those like me whose maternal and paternal ancestors had once travelled to West Bengal as refugees and the stories my parents narrated were heart-breaking. Many of us still nurture an extended kinship for Bangladesh. Having read many literature on partition, I felt I was broadly in touch with what I had come for, when I attended the screening in Mumbai.
A grilling story and fantastic execution apart, what touched me most was a separate sentiment altogether.
Very softly the film manages to point out the basic difference between a man and a woman, which is non-comparable, yet rugged!
Man's strength lies in his physicality. In his pride. There are challenges he needs to overcome. And vanquish. By force, if not by affection or terror. And the woman is emotionally stronger. Her faith lies in not brokering with her soul and that is her strength of character. Yes, 'Rajkahini' is also the story of strength of character of a group of sex-workers! And there lies the biggest thrust.
The film is a story of internal politics, where head of the brothel Begumjaan sometimes takes extreme steps. She seems unfair, brutal, fearsome, and merciless. But she has to survive with those she has sheltered. Hence she keeps herself steady when a smaller sacrifice helps her achieve greater safety. In such cases, an emotional breakdown would obviously turn futile. Hence, she doesn't blink. She also doesn't blink when her trusted guard is burning and crying for mercy; instead of lamenting over her last straw of defence passing away in front of her eyes, she shoots and relieves him of the pain.
Ilias, a Muslim League worker whose wife has been gang-raped, does not take a firm stand and say 'no' to Kabir, the corrupt, when the latter hints on taking those girls through the same fate. Ilias had a job to save and a life to live. But the women whose daily bread came from trading their body fought back fiercely and fearlessly, to protect themselves in unison. Only one woman faltered; and she is lost in a world that is uncertain and unknown.
One of the most hard-hitting statements of the film though is the character of 'Master', whose pleasantness is slave to a vain ego! A small love-triangle there, but when Begumjaan returns him empty-handed he explodes with devilish shades. So important it is for a man to possess; to conquer; to establish his hold and claim the rights. So effortless it is for a woman to let go!
To overpower is a man's way of securing his pride and hiding his inner turmoil or weaknesses. If he can't, he feels threatened and exercises further physical pressure to drive home his victory. But you can only touch the body of a woman to prove your physical might; what would you do to touch her mind? The journey of sex-workers in the film 'Rajkahini' asks this simple question, as the girls choose death over dishonour in the ending scene.
The concept philosophically reminds me of mythological characters like Draupadi, who had five husbands, or Kunti, whose children were not born from her husband. Yet, they are called Sati, the pure one. The epics have innumerable such metaphors which explain the perishability of temporary body and permanence of soul; they advise people to detach from the materialistic body and explore the supreme soul because that's the path of liberation.
'Rajkahini' remains for me, one of the most beautiful films of our times, that is brave enough to deal with the body and mind separately!
Next Story