Director: Parasuram
Cast: Allu Sirish, Lavanya Tripathi, Rao Ramesh, Tanikella Bharani, Prakash Raj, Sumalatha.
Allu Sirish has a long way to go before the audience starts whistling at his mere presence. Sirish's brother, Arjun, got major success with his second film itself, but Sirish's first two films as a lead were not that great. Srirastu Subhamastu is probably his Arya. We'll have to wait and see if this works for his career the way Arya did for Arjun a decade ago. It's safe to say that this new rom-com doesn't disappoint big time.
Sirish spots Lavanya in a hill station, and immediately falls head over heels in love with her. He belongs to a rich family, whereas Lavanya's father, played by Rao Ramesh, constantly keeps reminding the audience that his is a middle-class family. The meeting point for the conflict in the story is set up in the first scene itself. When Prakash Raj opens his eyes, he can see only money, and what it can buy. He's the sort of person who would think twice about shaking your hands if you told him you were poor. Prakash is hell-bent on proving to his son (Sirish) that women fall only for rich men. Well, that line has been used for several decades in cinema. It's also used for moral lessons and memes.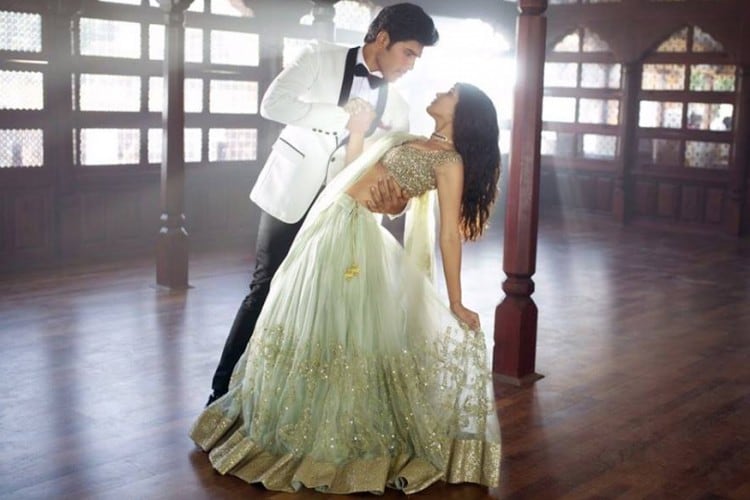 Parasuram's story isn't a sandwich with an exotic-sounding name. It has the scent of an old story. Sirish and Lavanya come together as a nice couple. If you try the things Sirish does in this movie with your crush though, you'll be jailed. His intentions may not be vulgar; however, they are not advisable. He makes it a point to drive Lavanya into lunacy. In real life, people use various tricks to make a person fall in love with them. I wonder if our filmmakers are a different kettle of fish. The heroes keep finding new ways of 'trapping' their heroines. Allu Arjun had a method to make Catherine Tresa fall in love with him in Sarrainodu. His younger brother goes a step further and enters Lavanya's house with a plan in mind. If that could really work, a lot of men would love to try that.
Rao Ramesh is again a scene stealer in Srirastu Subhamastu. Every time he hears something good about his daughter, tears flow down his cheeks. Hamsa Nandini's special appearance is supposed to spice up the proceedings. It sadly goes nowhere. In fact, Subbaraju and Ali make up for Nandini's bland character. Touchy topics such as stalking, dowry, and class differences are handled in a humorous and sentimental manner. Those topics definitely deserve a better presentation. Having said that, Srirastu Subhamastu gives the required amount of laughs.
Sirish needs more films to get rid of his plain-face and Lavanya needs more time to get her lines right. Sometimes it's like watching a foreign film dubbed in Telugu while she's on-screen. Thaman's music gently plays along with the theme of the film. It doesn't spoil the mood, and that's perhaps its achievement. Parasuram's romance and comedy are not freshly brewed. It's still an okayish watch.
Rating:3/5