Stan Lee (1922-2018): 10 Lesser Known Facts About the Marvel Man
Stan Lee, the man who ideated the most loved superheroes like Spider-Man, Iron Man, the Hulk and a number of other Marvel Comics characters that became mythic figures in pop culture died at the age of 95, on Monday.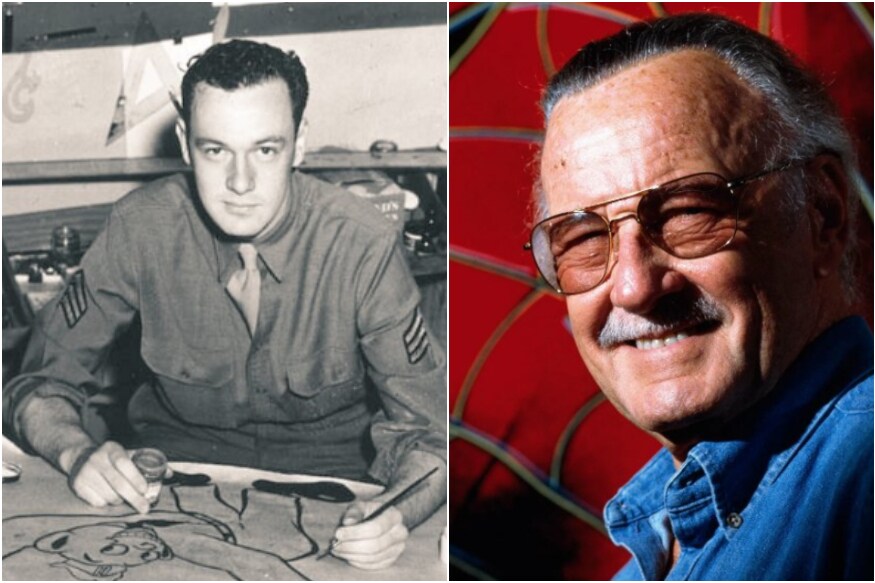 Image Courtesy: Twitter
Stan Lee, the man who ideated the much loved superheroes like Spider-Man, Iron Man, Hulk and a number of other Marvel Comics characters that became mythic figures in pop culture died at the age of 95, on Monday.
As a writer and editor, Lee was the chief factor that led Marvel to be the titan in the world of comics when he collaborated with artists such as Jack Kirby and Steve Ditko in the 1960s to create superheroes who enthral generations of young readers.
Here are some of the lesser known facts about the marvel man of the comics:
Stan Lee's real name
The real name of Stan Lee was Stanley Martin Lieber. He was born in New York on Dec. 28, 1922 to Jewish immigrants from Romania.
Life Before Superheroes
Before he made it big with comics and superheroes, he wrote antemortem obituaries for celebrities at a news office in New York. He later quit that job because he found it too depressing.
From Timely Comics to Marvel Cinematic Universe
Lee was associated with Marvel, even before it shaped itself as an enormous name in the world of comics. According to Lee's autobiography, Excelsior!, he with the help of his uncle, got the job of an errand boy at Timely Comics at the age of 17. Later the same company evolved into Marvel.
Lee was a part of US Army
In early 1942, Stan Lee entered the United States Army and served the US in the Signal Corps. He initially repaired telegraph poles and other communication equipment and was later transferred to the film training department where he wrote training manuals, slogans, and occasionally did cartooning.
Lee's Writing space
Lee often wrote about his characters standing on the porch of the Long Island, New York, home he shared with his wife, actress Joan Lee. Then his write-ups ranged from Western stories and romances as well as superhero tales.
His first comic Captain America and name Stan Lee
At Timely Comics, Lee got the chance to write a two-page Captain America comic. Titled "Captain America Foils the Traitor's Revenge he used Stan Lee as his pen name that later became his legal name too.
Creation of the Fantastic Four
At a point, Lee thought that comic is 'dead-end career', but his wife Joan urged him to give it one more shot and he ended up with his first superheroes, the Fantastic Four.
Marvel Method
Lee caught up with his artists while creating the story and also the characters themselves, their evolution and the storyline. His method was known as the "Marvel Method." His critics often blamed him for taking credit for ideas not entirely his own. For instance, in interviews, he mentioned his character Thor, the god of thunder was borrowed from Norse mythology, while Tony Stark-Iron Man was based on industrialist Howard Hughes.
Stan's Saopbox
Stan Lee in a way created himself through the column Stan's Saopbox.
Stan and his movie cameos
Lee has been in Marvel movies more than any other character. It is reported that he had a special clause in his contract that specified that he must appear in any movie based on one of his characters. With this, he appeared in films like X-Men (2000) The Avengers (2012) and many more.
For decades Stan Lee helmed the roots of pop culture and his contribution is immense. Robert Thompson, a pop culture expert rightly said, "His(Stan Lee) greatest legacy will be not only the co-creation of his characters but the way he helped to build the culture that comics have become, which is a pretty significant one."
Get the best of News18 delivered to your inbox - subscribe to News18 Daybreak. Follow News18.com on Twitter, Instagram, Facebook, TikTok and on YouTube, and stay in the know with what's happening in the world around you – in real time.
Read full article