Stan Lee's Creations were Humans First and Superheroes Later
The legacy Stan Lee leaves behind is for us to cherish and his stories a way for people to ignore their own vulnerabilities.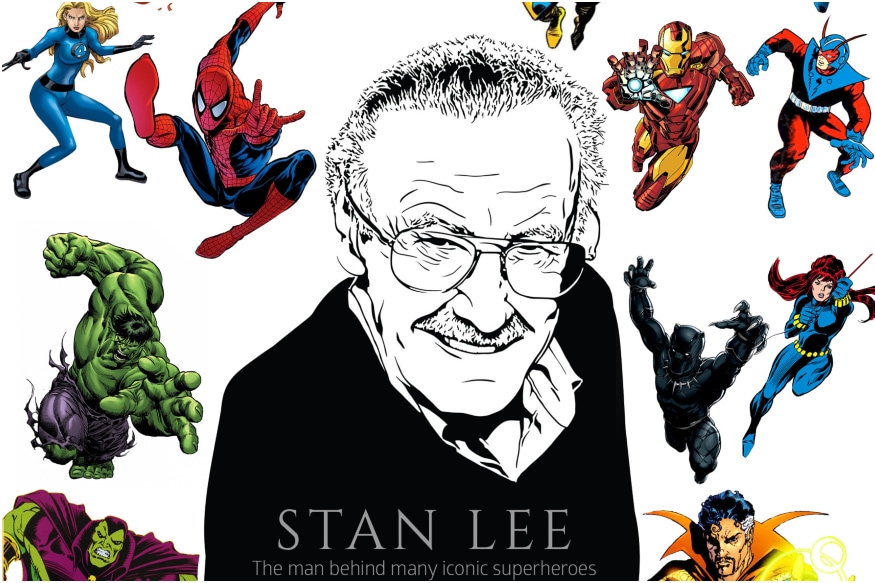 The legacy Stan Lee leaves behind is for us to cherish and his stories a way for people to ignore their own vulnerabilities.
"I used to be embarrassed because I was just a comic book writer while other people were building bridges or going on to medical careers."
These were the thoughts of Marvel Chairman Emeritus Stan Lee. Who would have imagined that a 17 year old boy, who was once ashamed of adopting comic-writing as a profession, would go on to be the flag bearer of the pop culture community across the globe! Way back in the 60's when the term 'geek' was not-so-cool, Lee sowed the seeds of a global geek culture that eventually became mainstream.
It's not that superheroes didn't exist before him. Characters like Superman, Batman and Wonder Woman had already made it to the shelves, but Lee took the books beyond the cabinet. He started connecting with fans as a writer. He wanted to make sure that the readers who were enthralled by the characters they saw on the pages of comic books recognised the faces and names that created them. That's why he started the creator's credit in the films.
Now his fans not only began harmonising with the writers, but they could also empathise with their creations. In one of his interviews Lee said, "I wanted to make the readers feel like we're a little select group. The outside world doesn't know, but we're having fun."
His characters ranged from demigod Thor to rebellious X-Men, each with their own weakness. The characters in Marvel Comics have almost always been humans first and superheroes later. Despite being larger than life, Lee's superheroes were relatable because they were flawed and broken from inside, just like us. Be it Iron Man, Spider-Man, Hulk or Captain America, these superheroes are incomplete without their respective human identities as Tony Stark, Peter Parker, Bruce Banner and Steve Rogers which is why they resonate more in the everyday life.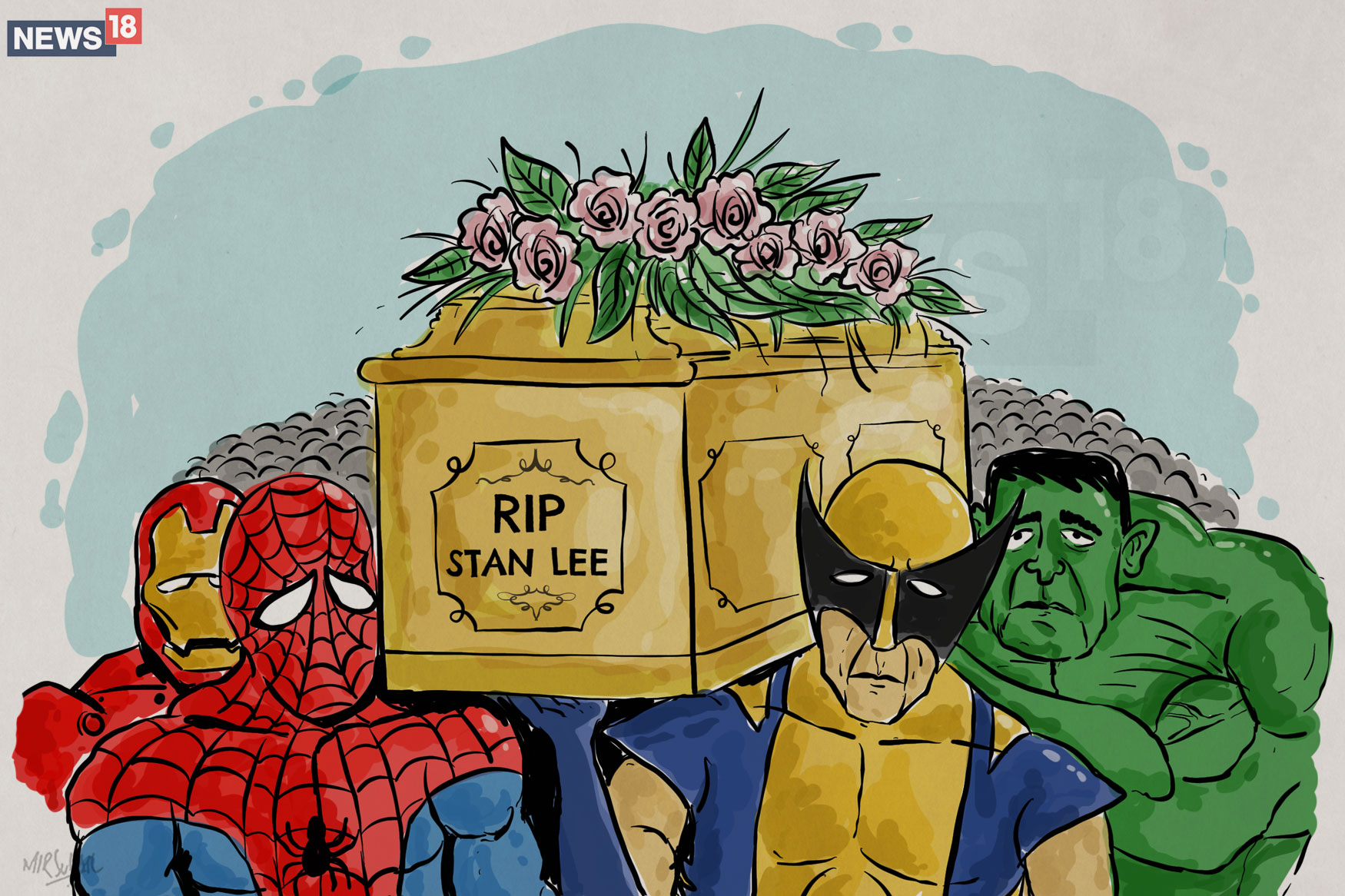 At the end of the day, we know they're mere mortals who have been elevated to a certain degree than most humans, but they do not leave their fragility behind upon gaining the powers. Marvel has depicted them in their most human nature, full of love, anger, hate, vengeance, contempt and vulnerabilities, so much powerful yet so broken.
Comedy also plays a very important role in creating light-hearted moments in these superhero sagas and bridges the gap between morality, responsibility and capability. The same was transpired in the films. Peter Parker, the shy introvert guy who led the simplest life, became a superhero not by choice but by sheer luck. A day ago, he couldn't even envision that the guy who was bullied in college could go on hunting down the villains of the earth.
Likewise, it was Thor, the godly figure whose Mjolnir could turn the course of the universe was banished from Asgard after he and his brother Loki reignite a dormant war. Or for that matter, Hulk, the strongest of the Avengers who could knock down anybody with a single blow, refused to step up in time as crucial as the Infinity War.
Even when we walk down this multiverse and land aside Groot, the little miniature in the Guardians of the Galaxy who would look around plan to save the cosmos, but is still stuck with his video games.
That's not to say that Marvel Comics always showed a grey side of humanity with its characters. With anti-heroes like The Punisher and Moon Knight, Marvel brought to the front the dark side to the readers. The lives of both of these characters have been marred by nothing but destruction, vengeance and violence. In the MCU, these traits have also been perfectly depicted with Natasha Romanov's Black Widow as she finds her lost humanity with The Avengers.
Lee never retracted his characters to be emotionally vulnerable in the process of the larger good. The internal conflicts within the superheroes became the conjecture point of the movies like the Civil War.
The layers in his characters have what made him the titan of the proud geek world and his superheroes. Tony Stark, Spider-Man, Hulk, Doctor Strange are all characters that have received a new life after their live-action films. Their portrayal is still very faithful to their comic roots though. Their issues are very much human. Some of them serve to the idea of a greater responsibility while others struggle with their own demons.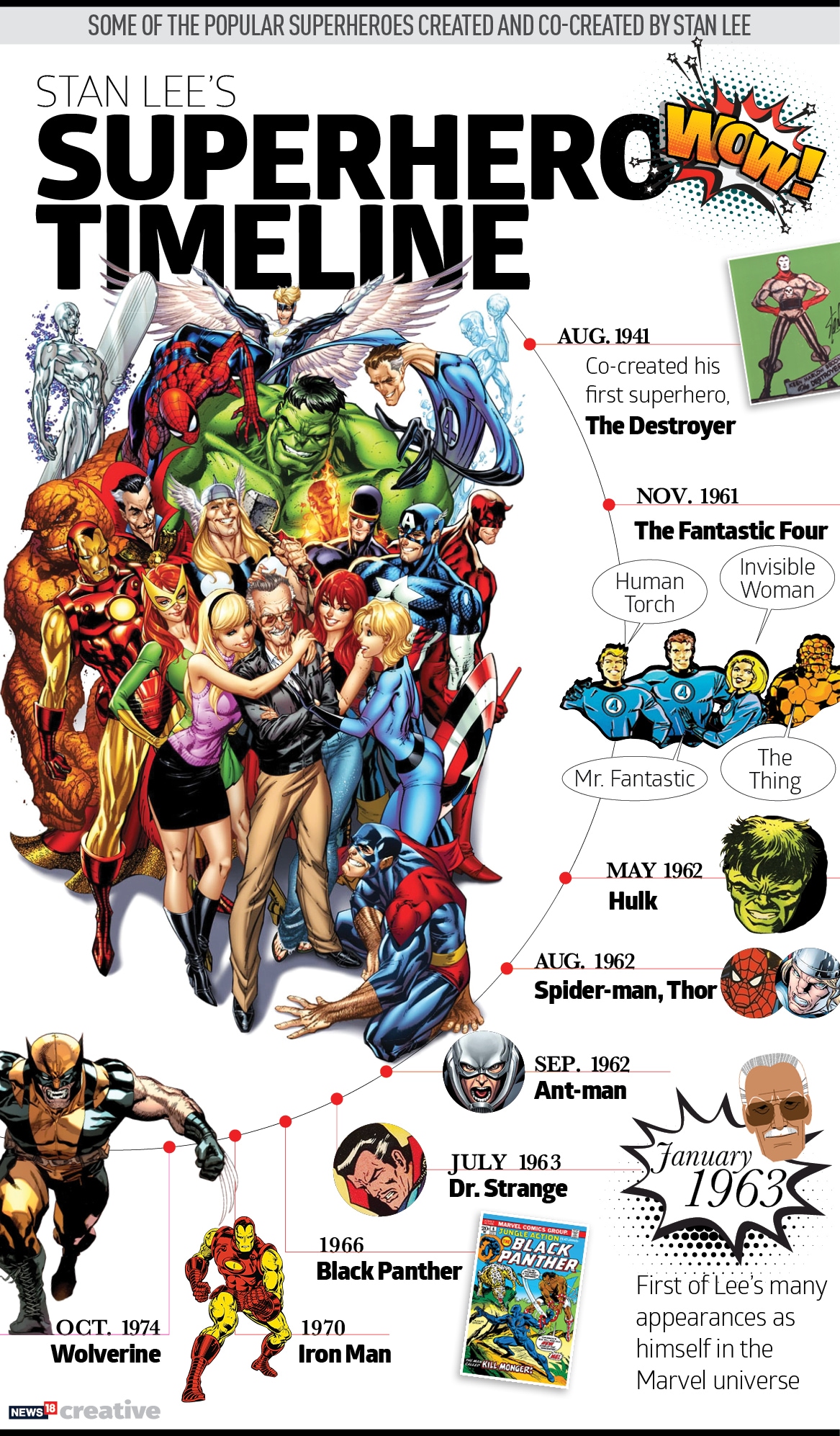 Remembering Lee and his work, Bob Iger, Chairman and CEO, The Walt Disney Company rightly said, "Stan Lee was as extraordinary as the characters he created. A superhero in his own right to Marvel fans around the world, Stan had the power to inspire, to entertain, and to connect. The scale of his imagination was only exceeded by the size of his heart."
During the '60s, Lee started writing a monthly column for Marvel which he used to sign off with "Excelsior" which is Latin for "Upward and onward to greater glory". During an interview with iO9 in 2007, Lee revealed why he chose Excelsior as an expression that turned out to be his unofficial slogan. "I used to have a lot of expressions that I would end my comic book columns with: Hang Loose, Face Front, 'Nuff Said, and I found that the competition was always imitating them and using them. So, I said I'm going to get one expression that they're not going to know what it means, and they won't know how to spell it. And that's where Excelsior came from, and they never did take up on it, thank goodness," he said.
November 12, 2018
He always lived by the motto and believed, "entertainment is one of the most important things in people's lives. Without it, they might go off the deep end. I feel that if you're able to entertain, you're doing a good thing."
The legacy he leaves behind is for us to cherish and his stories a way for people to ignore our own vulnerabilities.
Get the best of News18 delivered to your inbox - subscribe to News18 Daybreak. Follow News18.com on Twitter, Instagram, Facebook, Telegram, TikTok and on YouTube, and stay in the know with what's happening in the world around you – in real time.
Read full article