'Sultan' Tweet Review: Desi Wrestling Served Salman Style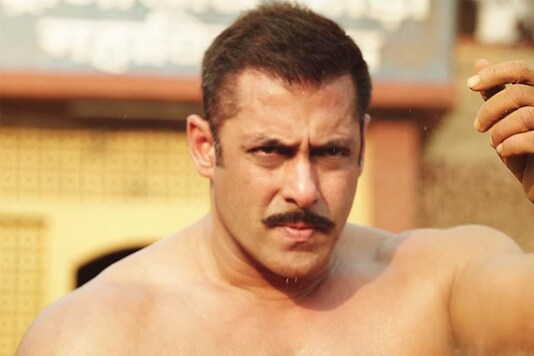 A still from 'Sultan'.
Will Sultan be able to shut it's critics with an impact full story line?
Last Updated: July 06, 2016, 13:38 IST
FOLLOW US ON:
If it's Eid, it has to have a Salman Khan film at the theater. This year is no different. Director Ali Abbas Zafar's 'Sultan' has the superstar playing a wrestler from Haryana who has a bright future to win the medal for India till a certain incident changes his career entirely.
The film has Anushka Sharma as the female lead and Randeep Hooda and Amit Sadh play supporting roles. Both Khan and Sharma have undergone vigorous training for their roles.
While the film's premise is interesting, it has been courting controversies more since the time it's trailer released. But will the film be able to shut it's critics with an impact full story line? Shomini Sen of News18.com was inside the theatre to find out.
9:24 AM: #Sultan first day, first show. Stay tuned for the tweet review.
9:35 AM: And loud cheers begin at the first glimpse of @BeingSalmanKhan on screen. #Sultan begins
9:48 AM: So far the Haryanvi dialect is being used perfectly in the film by all the actors. #Sultan
9:53 AM: Ok Salman is 38 years old in the film. Okay. #Sultan
9:59 AM: Dadis are always the perfect allies in love stories in Bollywood, no? #Sultan
10:06 AM: Who is the actor playing @BeingSalmanKhan's friend in #Sultan? He is bloody good!
10:16 AM: Token Feminist lecture about the deportable condition of women in Haryana. Check. #Sultan
10:52 AM: Ok the film is dragging a bit. #Sultan
11:03 AM: First half of #Sultan sticks to its core theme. Lots of scene of the ring. Lots of action.
11:34 AM: Such swag @RandeepHooda brings on screen! Perfect as the grumpy coach. #Sultan
11:48 AM: Got to say that only @BeingSalmanKhan at 5O can pull off such a physically demanding role. #Sultan
12:07 PM: No style of fighting looks as cool as the desi dhobi pachhad. And #Sultan has that style in plenty!
12:22 PM: The film now is inching towards an emotional, dramatic climax. #Sultan
12:33 PM: #Sultan mainly scores because it sticks to its core theme of wrestling. Lots of scenes inside the ring.
12:35 PM: To its credit, the film has a fantastic supporting cast. @TheAmitSadh , @RandeepHooda and Kumud Misheard justify their characters.
12:37 PM: A special word for actor Anant Sharma who plays Sultan's trusted friend Govind. His performance is absolutely fantastic #Sultan
12:38 PM: Music by Vishal and Shekhar is hummable. '440 Volt's song is shot well. #Sultan
12:39 PM: Now the film's flaws. It is almost 3 hours long and the narrative tends to slip into melodrama in between #Sultan
12:40 PM: The director's story is good yet the film somewhere adheres too much to commercial framework. #Sultan
12:41 PM: If you are a Salman Khan fan #Sultan won't disappoint you.
12:42 PM: Thanks for staying with us throughout the tweet review of #Sultan
Next Story