GET Stock

Quotes


'Supreme' Review: The Film Is an Entertainer With Lots of Comedy and Action
Sai is beginning to create a star-image with his films. 'Supreme' comes right after 'Subramanyam For Sale'.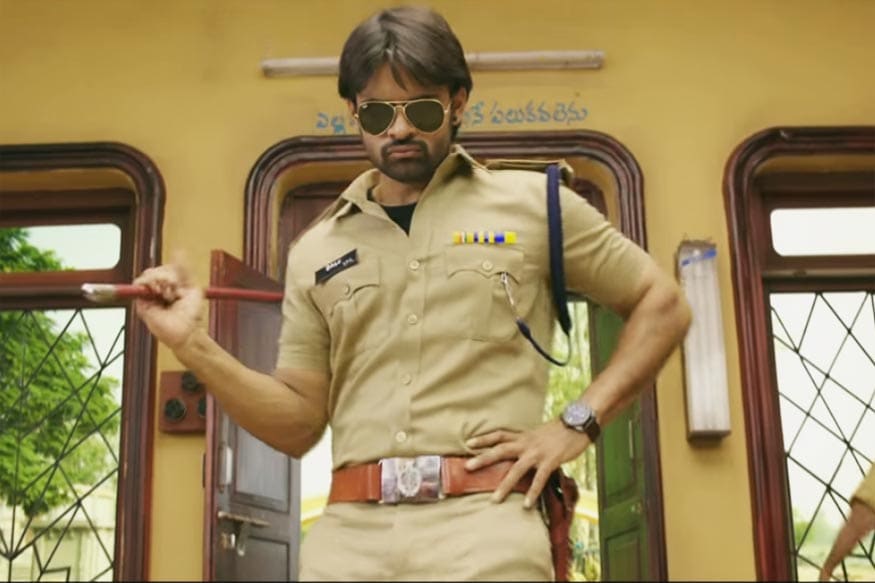 Sai is beginning to create a star-image with his films. 'Supreme' comes right after 'Subramanyam For Sale'.
Cast: Sai Dharam Tej, Raashi Khanna, Rajendra Prasad, Sai Kumar, Ravi Kishan, Kabir Duhan Singh, Raghu Babu, Vennela Kishore.
Director: Anil Ravipudi.
Balu (Sai Dharam Tej) is more than the principle character in 'Supreme'. He's the hero of the film along with a little kid who lights up the screen with his cute smile. They save the world around them in no time. Allu Arjun roared, "Anytime, Anywhere, Anybody… Nenu Ready", in 'Sarrainodu'. Sai shows how it's done without the punch line.
The hero is besotted with Bellam Sri Devi (Raashi Khanna). She's a police officer; an anti- Vijayashanti of sorts. She can't lift an arm when goons surround her but she has a dream. And that dream is winning a gold medal for performing her duty well. While Allu Arjun's recent film, which is still running in the theatres, is all about sound and fury, Pawan Kalyan's 'Sardaar Gabbar Singh' is all about over-the-top action and tasteless comedy. 'Supreme' tries to maintain a balance between the fights and the emotions and that's where the art of commercial cinema lies for Anil Ravipudi.
Until the surprise (which is part of the cute kid's story) is revealed, we get laugh-a-minute jokes in all possible ways and situations. Every line Kishore utters gets a wide-laugh from the audience. Raashi, too, joins the fun with her crazy family members. Her family is a little like Tamannaah's family in 'Aagadu'. All they want to is to make a quick buck. They don't care about the means. The supporting characters are made to wither away as the film progresses. In the second half, Rajesh, Kishore, Tanikella Bharani, and the entire Bellam family are wiped out of the narrative.
Ravi Kishan takes the position of a comedic villain. He's supposed to be a mean guy with no heart. Yet the writing makes him and his rowdies a "Tom and Jerry" team. They make rounds in circles and find out that they are overpowered by Sai and his efficient sidekicks (Raashi, Posani Krishna Murali, Srinivasa Reddy) in a cat-and-mouse chase sequence set inside a house. There's more; Sai drives through the house in his taxi. That's what you call a mass moment.
Sai uses a screwdriver as a weapon. The way he uses it brings to mind Mysskin's films. Ajith Kumar used a penknife to put holes in baddies' bodies in 'Yennai Arindhaal'. In 'Supreme', tricks are given more importance than techniques. Sai uses his energy to keep the action scenes alive.
Sai Kartheek's music fits the mood of the film. The dance numbers are choreographed nicely. The songs do not make way for boredom. It's a major high because songs usually tar the effectiveness of a masala film.
'Krishna Gaadi Veera Prema Gaadha's' story also had a kid in the center. The plot points may be different for each film; the makers of these enjoyable masala entertainers, however, make sure that the points remain the same.
Oh, and by the way, the title has got nothing to do with the film's flow. If the title had been 'Taxi Vaala', 'Supreme' would still have the same zing. It's titled 'Supreme' to throw light on the film's Supreme Hero, Sai Dharam Tej. Sai is beginning to create a star-image with his films. 'Supreme' comes right after 'Subramanyam For Sale'. 'SFS' and 'Supreme' can stand as ranks for Sai's rise as a popular hero.
Ratings: 3/5
Also Watch
Read full article