Tahira Kashyap, Ayushmann Khurrana's Wife, is Battling Stage 1 Cancer; Read Her Inspiring Post
Tahira Kashyap is suffering from breast cancer stage 1.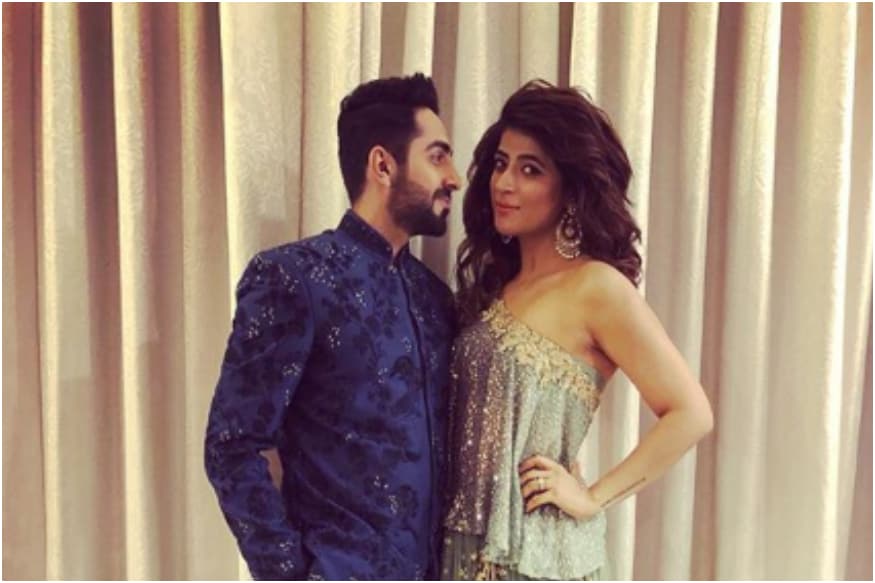 Image: Tahira Kashyap/ Instagram
Tahira Kashyap, who is married to Ayushmann Khurrana, took to Instagram on Wednesday to share that despite early diagnosis and timely treatment, she is suffering from breast cancer stage 1 and is halfway through her chemotherapy now.
In an inspirational post along with a photograph that has her wearing an orange t-shirt with 'f*#k cancer' written on it, she wrote, "That's what you do when cancer shows up. You show it the way out! It is a tough phase to be in, but then I would have never known my own strength, which is inherent in each one of us, and which we come to know off when tested. Like I said before, let's choose to be the heroes of our own drama of life.
"I strongly believe if an obstacle comes in your life it is for you to deal with it, overcome it, beat the shit out of it and become a better version of yourself, which could be a bit worn out but would be experienced, a bit tattered but wiser, a bit left out but more to bring forth, a bit handicapped but better equipped!"
"So now the upgraded version of myself is dealing with cancer stage 1 a, which is still a result of early detection. I'll be going through 12 sessions of chemotherapy. 6 down, and another 6 left. Hence the cap look nowadays😁," she added.
Earlier this year on September 22, Tahira shared that she was detected with pre-invasive cancer—DCIS (ductal carcinoma in situ) in her right breast with high grade malignant cells. Sharing the news on Instagram, she wrote, "Simply put stage 0 cancer/pre-cancerous stage, with cancer cells multiplying in a contained area."
Follow @News18Movies for more.
Get the best of News18 delivered to your inbox - subscribe to News18 Daybreak. Follow News18.com on Twitter, Instagram, Facebook, Telegram, TikTok and on YouTube, and stay in the know with what's happening in the world around you – in real time.
Read full article