Teaser of Nargis Fakhri Starrer 'Amavas' Out and it is Truly Chilling
'Amavas' is surely the horror genre finally crossing puberty in Bollywood.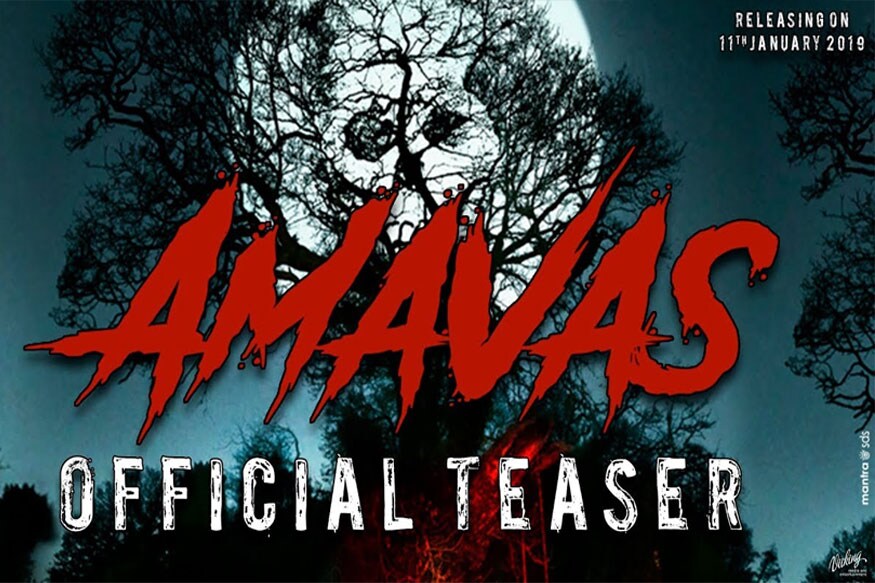 Amavas will hit the theatres on January 11.
Horror in India is a horrifically abused genre. Purveyors of ersatz chills have reduced the shiver giver to a mockery, so much so that every time one more horror director shows up to claim his film is different, we all get some jolts, induced by laughter.
But the teaser of the Sachiin Joshi-produced Amavas really made me sit up and look. For once, the director Bhushan Patel (earlier into horror with Ragini MMS2) has not come forward to make any tall claims. The visuals do all the talking.
And boy, what we see in the film is likely to make some of us break into cold sweat.
The eerie environment is created not through an over-punctuated background score and creaky sounds but by actually entering the heart of terror through the plot about inexplicable phenomena happening on a full moon night. This is surely the horror genre finally crossing puberty in Bollywood.
Watch the teaser here:
Hence for once the terror is intrinsic and persuasive. A shot of the very beautiful Nargis Fakhri alone in bed accosted by two bloodied hands actually made me jump.
Sachiin Joshi who also plays the male lead in the film says Amavas was born from the collective cineastes' yearning for a genuinely scary horror film. "Whenever a horror film is attempted in Hindi we find the content to be dependent only on visual and sound scares. The plot is neglected. In Amavas we have solid scary story to spill out. The scares follow."
The impressive VFX are done inhouse by Joshi's production house.
"With Amavas I hope to change the way we look at horror in Hindi cinema," says Joshi.
Going by the teaser the claim doesn't ring hollow. Amavas has good competition. It will rub shoulders with the Vicky Kaushal helmed war drama Uri on January 11.
Follow @news18movies for more
Get the best of News18 delivered to your inbox - subscribe to News18 Daybreak. Follow News18.com on Twitter, Instagram, Facebook, Telegram, TikTok and on YouTube, and stay in the know with what's happening in the world around you – in real time.
Read full article