'Tere Bin Laden: Dead or Alive' review: Sikandar Kher stands out in this otherwise mediocre watch
'Tere Bin Laden: Dead or Alive' is a fun watch if you keep the comparison from the first film aside.
Director: Abhishek Sharma
Cast: Manish Paul, Sikandar Kher, Pradhuman Singh, Piyush Mishra
With lot of expectations and anticipation Abhishek Sharma's spin-off of the much acclaimed 2010 film 'Tere Bin Laden' has been released and it is everything that a sequel in Bollywood isn't. Once a two-film-old director decides to make a 'sequel', in this case a spin-off of his hit debut film, speculations and ghost of his past success haunts him, thus resulting in compromising the content. However, 'Tere Bin Laden: Dead or Alive' surprises you on that front. This spin off has more twists, facts and plotline that its predecessor, although it lacks the knack of being called a laughter riot.
Abhishek deserves special mention for placing the prequel very intelligently into the film. The writer-director knows his work and has very cleverly brought to light his own struggles while making his first film through Manish Paul's character. 'Tere Bin Laden: Dead or Alive' revolves around the one-hit wonder, halwaai turned director Sharma (Manish Paul) and his desperation to make a mark on Bollywood. In a random meeting with Paddi Singh (Pradhuman Singh), Sharma gets an idea and that turns out to be huge success. Now starts his struggle to retain his 'star-driven' success.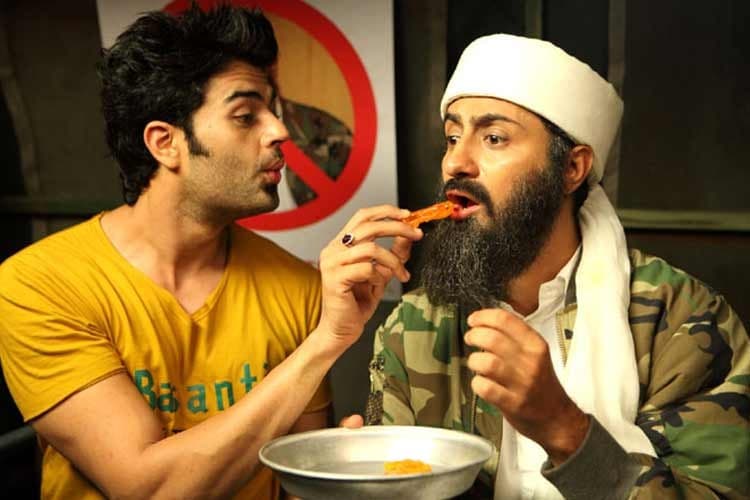 Set against Osama Bin Laden's mysterious death followed by counter reports claiming he is alive, Pddi Singh is caught between America and a terrorist group. The US wants to prove to the world that they shot him dead while 'Khalili' (Piyush Mishra) - the terrorist arm dealer - wants the world to believe he is alive. With smart satire and goofy moments, the film succeeds in engaging the audience for a major time.
Talking about the actors Sikandar shines out both as David Do Something, an agent to Mr President and David Chaddha, an NRI producer. The way Sikandar has perfected his body language and accent for the roles is just brilliant. Plus point of his character is that it saves the scenes from being stretched, multiple times. Pradhuman Singh as Paddi is the same innocent soul ready to be exploited for someone else's ambition. No matter how much you try, there are times you compare the Paddi Singh of both the films and first film one wins hands down. Manish Paul looks restricted and controlled. It is only in the climax that you really see Paul, who is otherwise lost between the expectations and talents of others.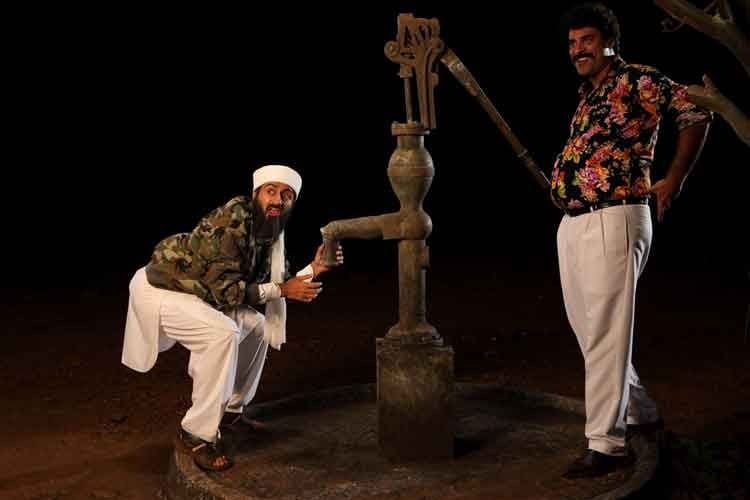 Cameo by Ali Zafar is refreshing! His portrayal of a star comes as a breath of fresh air and you just can't miss his goofy tantrums and aura of a true rockstar. Abhishek has placed him well in the scene. Piyush Mishra is mediocre in the film. Apart from Sikandar the star of the film is the climax scene of Attobbad. You just can't help but give in to the mindless comedy happening on screen.
'Tere Bin Laden: Dead or Alive' is a fun watch if you keep the comparison from the first film aside. The air is repetitive but maybe that's because of the filming style of Abhishek. There is nothing too striking about this film's direction, but you can clearly see a spark in Abhishek. The way this man has merged satire and goofiness again, is commendable. Is he the next Shyam Benegal? Well, it's too early to say that but you can feel the same air around his film making.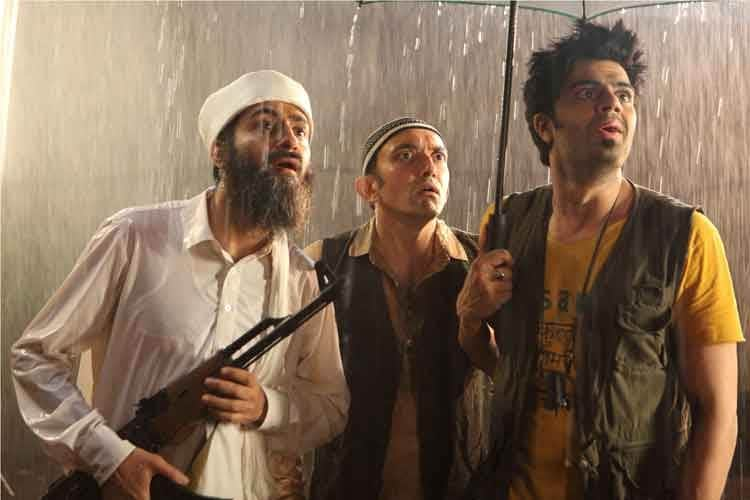 Go for 'Tere Bin Laden: Dead or Alive' if you want to have light-hearted entertainment, and loved 'Tere Bin Laden'. The performances of actors and extras stand out but not the puns and humour. A decent watch for a lazy weekend afternoon.
Ratings: 2.5 out of 5
Get the best of News18 delivered to your inbox - subscribe to News18 Daybreak. Follow News18.com on Twitter, Instagram, Facebook, TikTok and on YouTube, and stay in the know with what's happening in the world around you – in real time.
Read full article