'The Danish Girl' tweet review: The film works mostly because of its lead pair
Will Redmayne deliver another stellar, award winning performance?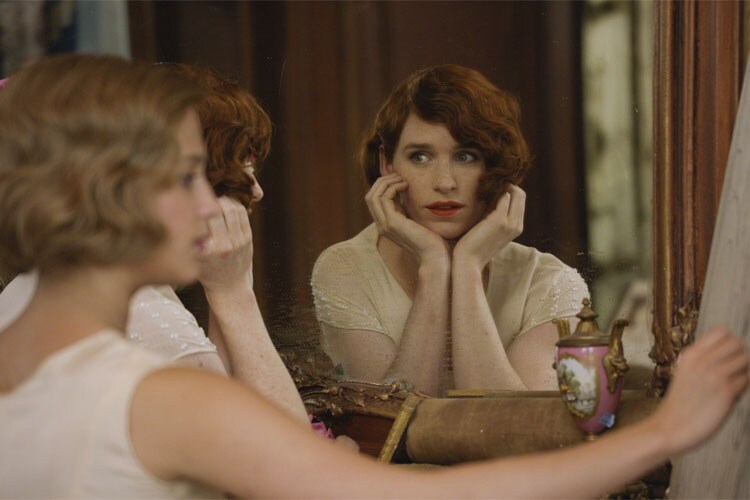 Will Redmayne deliver another stellar, award winning performance?
New Delhi: After enthralling audiences with his performance as Stephen Hawkings in 'Theory Of Everything', Eddie Redmayne is back with another difficult, interesting role in director Tom Hooper's 'The Danish Girl'.
Loosely based on artist the lives of Danish painters Lili Elbe and Gerda Wegener, the film narrates the story of an artist who was the first recipient of sex reassignment surgery. Redmayne plays Elbe, a transgender who discovers herself post marriage to artist Gerda Wegener.
The film also features Alicia Vikander as Gerda Wegener. Both Redmayne and Vikander have been nominated for their performance in the Oscars. Will the film be able to narrate an honest tale of artist Lili Elbe? Will Redmayne deliver another stellar, award winning performance? Shomini Sen of IBNLive.com was inside the theater to find out.
2:21 PM: #TheDanishGirl tweet review in a bit. Stay tuned.
2:37 PM: Both Eddie Redmayne and Alicia Vikander have been nominated at the Oscars for their performances. #TheDanishGirl
2:53 PM: #TheDanishGirl is about two artists and their lives in 1920s. Needless to say, the film is artistically shot.
3:06 PM: What begins as a fun activity, soon changes the lives of Gerda and Lili. #TheDanishGirl
3:30 PM: Homosexuality was considered as a chemical imbalance back in the 1920s. Guess some people still think the same. #TheDanishGirl
3:33 PM: First half of #TheDanishGirl is picturesque. Alicia Vikander is splendid as Gerda.
4:21 PM: No doubt that Eddie Redmayne is an incredible actor but maybe he should now take up some contemporary characters. #TheDanishGirl
4:38 PM: Playing transgender artist Lili Elbe surely couldn't have been easy. But Eddie Redmayne makes it look so natural. #TheDanishGirl
4:44 Pm: #TheDanishGirl is a real life story of Lili Elbe, who was the first person to have a successful sex change operation.
4:45 PM: While it is obvious why Eddie Redmayne is being lauded for his performance, it is Alicia Vikander whose role is understated. #TheDanishGirl
4:47 PM: How beautifully does Eddie Redmayne transform himself! Without going overboard. #TheDanishGirl
4:48 PM: The narrative is a tad slow but its a different film and a very different story. #TheDanishGirl
4:49 PM: Thanks for being with us throughout the tweet review of #TheDanishGirl
Get the best of News18 delivered to your inbox - subscribe to News18 Daybreak. Follow News18.com on Twitter, Instagram, Facebook, Telegram, TikTok and on YouTube, and stay in the know with what's happening in the world around you – in real time.
Read full article