The Girl in the Spider's Web Movie Review: An Underwhelming Sequel
Planning to watch 'The Girl in the Spider's Web' this weekend? Read our review first.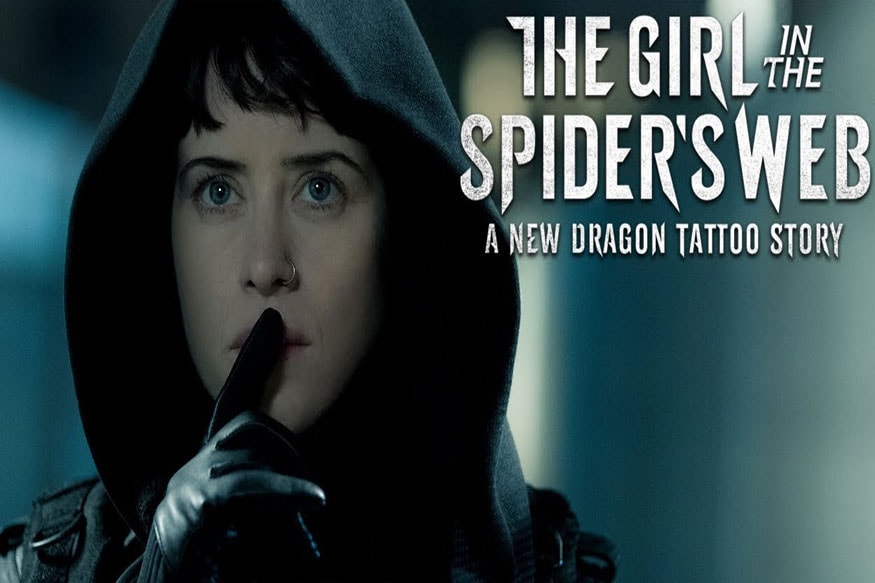 (Image Courtesy: The Girl in the Spider's Web/ Twitter)
The Girl in the Spider's Web
Cast: Claire Foy, Sverrir Gudnason, LaKeith Stanfield, Sylvia Hoeks, Stephen Merchant, Claes Bang
Director: Fede Alvarez
The Girl in the Spider's Web is a serviceable but frankly underwhelming sequel to 2011's The Girl With the Dragon Tattoo, David Fincher's moody, atmospheric remake of the original Swedish film based on the first book in Stieg Larsson's bestselling series about bisexual hacker-vigilante Lisbeth Salander.
First brought to life by Noomi Rapace in the Swedish film trilogy, then by Rooney Mara in Fincher's remake, Salander is played by Claire Foy in the new film, all kitted out in the character's trademark leather-black ensemble. A victim of rape, a survivor of abuse, Salander is a complicated, tormented figure with a vengeful streak. She's been described as "a person who hurts men who hurt women", and she demonstrates that effectively in an early scene in which she delivers fitting justice to a man who has beaten up his wife.
The complex dynamic between Salander and her onetime lover, journalist Mikael Blomkvist, which is such a key part of Larsson's books, gets the short shrift in this film, with the latter reduced to a mere peripheral character. The plot too involves a standard cat-and-mouse pursuit of a stolen computer program that controls all the world's nukes.
Director Fede Álvarez treats "Spider's Web" as a fast-paced actioner and Salander as a sort of bargain basement Jason Bourne, practically stripping her of everything that made her unique and interesting. Her sexuality, another complex but compelling element in the books, also feels neutered. No doubt there's a thrilling set piece in which she rides a motorbike on the surface of a frozen lake. It's pretty cool, but it belongs in a Bond film. This is not what these books were about.
Derived from a story not written by the original author, Spider's Web is not an awful film by any standard, but it's an unremarkable action film that fans of Lisbeth Salander will more than likely be disappointed by. Claire Foy, so extraordinary as Queen Elizabeth II in The Crown, does her best to bring heft to the character, but robbed of what makes her such a fascinating figure, there's not a lot she can do with the part.
I'm going with two out of five for The Girl in the Spider's Web. Lisbeth Salander deserves better, and so do her fans.
Rating: 2/5
Write your review here:
Follow @news18movies for more
Get the best of News18 delivered to your inbox - subscribe to News18 Daybreak. Follow News18.com on Twitter, Instagram, Facebook, Telegram, TikTok and on YouTube, and stay in the know with what's happening in the world around you – in real time.
Read full article