This Is How James Bond is Linked to Disney's The Incredibles
Director Brad Bird reveals the secret that inspired him to make The Incredibles.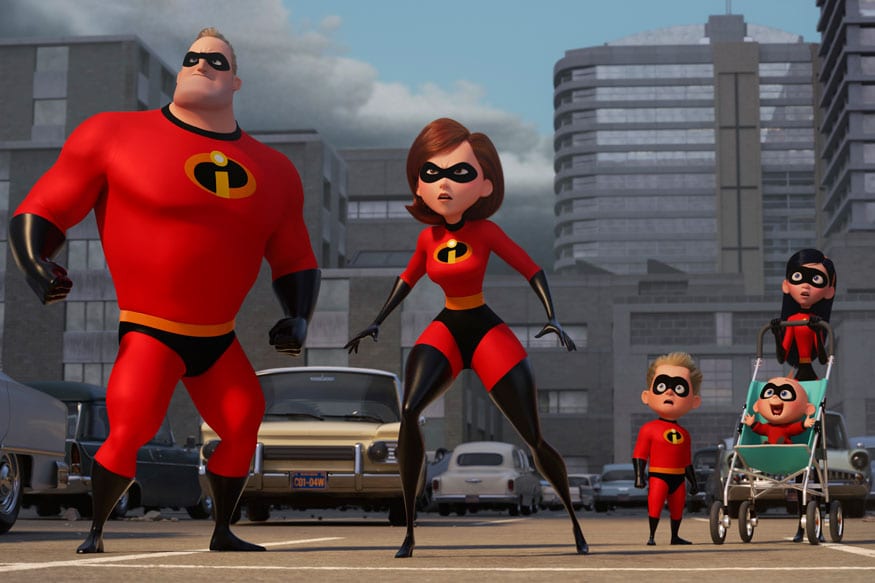 Incredibles 2: This image released by Disney Pixar shows characters, Bob/Mr. Incredible, voiced by Craig T. Nelson, Helen/Elastigirl, voiced by Holly Hunter, Dash, voiced by Huck Milner, Jack Jack and Violet, voiced by Sarah Vowell in "Incredibles 2," in theaters on June 15. (Image: AP)
Los Angeles: Director Brad Bird says he was inspired by spy movies like the ones on fictional character James Bond to make "The Incredibles" franchise.
"I was inspired by spy series and spy movies," Bird said in a statement to IANS.
"James Bond films, 'Mission: Impossible', 'The Man from U.N.C.L.E.', 'Our Man Flint', as well as a prime-time adventure cartoon called 'Johny Quest'. There were a bunch of them in the sixties that had that cool, elegant flavour that we wanted to capture," he added.
Bird, who also voices fashion designer Edna Mode, is back to direct the sequel "Incredibles 2".
The sequel picks up right after 2004 original, with Craig T. Nelson returning as the voice of Bob Parr, Holly Hunter as Elastigirl and Samuel L. Jackson as Frozone.
The sequel again deals with the Parr family attempting to balance having a normal life with their superhero powers.
The Disney Pixar's project is slated to release in India on June 22 in English, Hindi, Tamil and Telugu.
Get the best of News18 delivered to your inbox - subscribe to News18 Daybreak. Follow News18.com on Twitter, Instagram, Facebook, Telegram, TikTok and on YouTube, and stay in the know with what's happening in the world around you – in real time.
| Edited by: ---
Read full article