Touted as Most Expensive Kannada Film Ever, Will Yash-Starrer KGF be India's Next Baahubali?
KGF, starring Yash and Srinidhi Shetty, is a period drama that traces the history of gold mining and the mafia running it in the generous fields of Karnataka's Kolar region.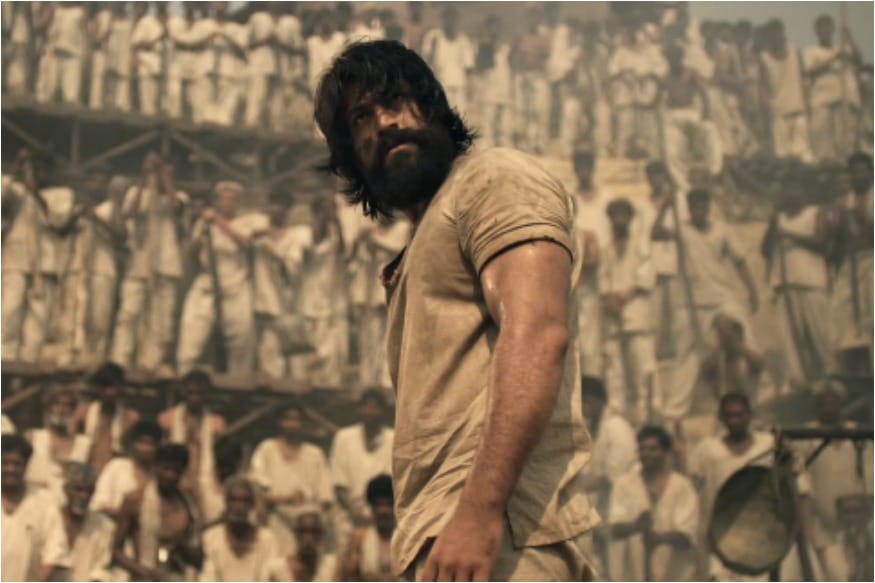 Actor Yash in a still from KGF (YouTube)
SS Rajamouli's Baahubali released in July, 2015 and changed the Indian cinema forever. Not only did the movie offer the audiences one-of-a-kind experience but also made the film fraternity realise the true potential of Indian market by making more than Rs 600 crore at the box office.
Many Indian films have tried to create a similar impact since then, but none of them succeeded. Now, Kannada film industry has taken upon itself to give India its another Baahubali moment.
At a glittering ceremony in Bengaluru, the trailer of KGF (Kolar Gold Fields) was unveiled on November 9. The film starring Yash, Srinidhi Shetty, Vasishta N Simha, Ramya Krishnan and Malavika Avinash is a period drama that traces the history of gold mining and the mafia running it in the generous fields of Karnataka's Kolar region.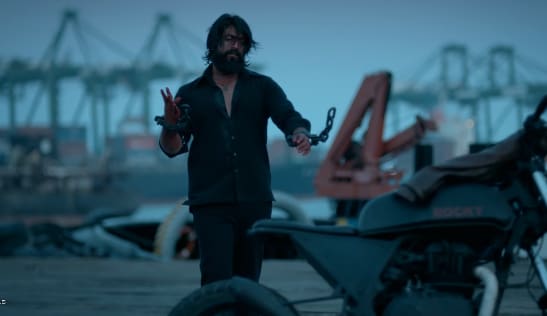 "We have to accept that Mr Rajamouli changed the whole scenario of Indian cinema because he broke the barrier of what regional cinema could do. I have been a huge fan of his work and we should always accept the fact that he gave us the platform, but of course, we always believe that we have a lot of potential and our talents are capable enough to compete with the rest of the people. KGF is just a beginning," Yash said.
Known for his work in hit films such as Gajakesari, Mr and Mrs Ramachari, and Masterpiece, Yash said that the intention of KGF is not just to match the scale of Baahubali but the Hollywood style of filmmaking, something which he believes the Kannada industry is capable of.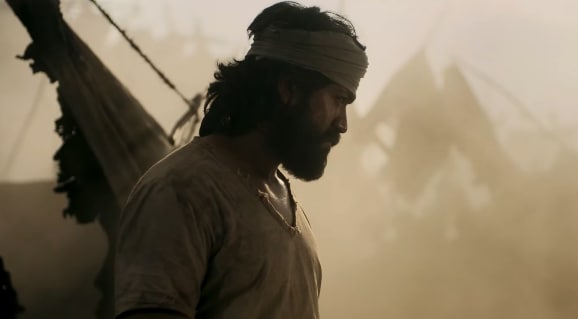 "I always believed Kannada film industry has a huge potential. Our intention was not to match Telugu or Hindi films but to match Hollywood films. All of us use the same camera, lens or same technicalities. Our films have been releasing in Hindi and our dubbed films have been doing pretty well. That gave us confidence. Wherever I go, people recognise me and talk about my work. That's quite surprising. We also watch a lot of Hindi films. So it's time for us to realise that all of us have to respect each other's work. If someone from any part of the country wants to watch our films, we have to give them an opportunity to watch it. That's our responsibility," he added.
Yash believes that language is no more a barrier and people around the country are now only looking for good content.
"All of us come from a very small town. So English or Hindi was something which has always given us a complex but the kind of love people have given us over the years has made us to come out of all those inhibitions and present our work and ourselves to the rest of the world in front of all of you. And, I strongly believe if you serve good content to the audience they will definitely watch it."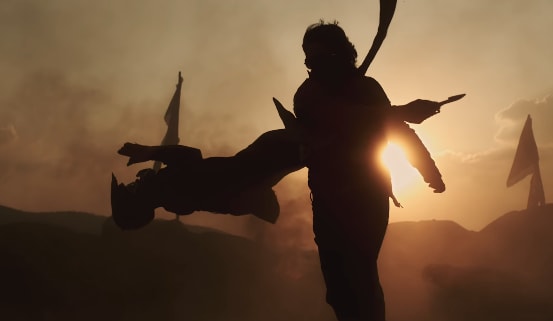 Over the years, South Indian cinema has flourished to a great extent, particularly Tamil and Telugu film industry which have given tough competition to Bollywood. Recent films like Kabali, Enthiran, Mersal, Magadheera, Gabbar Singh, SPYder, Bharat Ane Nenu and Baahubali have given big Hindi releases a good run for their money. Kannada cinema, however, for some reason has been left behind when it comes to reaching to a wider audience and rolling out commercially viable projects.
When asked about the same, Yash said, "There might be several reasons but I believe in one thing just like Chinese bamboo takes a lot of time to go deep into the soil, so let's say Kannada film industry's roots were getting stronger now we'll grow and flourish in a very big way."
KGF is written and directed by Prashanth Neel, who has previously helmed Ugramm (2014) which was a box-office success.
"For four years I've been thinking about the release date of KGF. I am thankful to all the people who made this happen, including Yash. His career is going phenomenal heights. With this film, there is so much pressure which comes from expectations of fans. The audience always thought the film is going to be huge. We made the film keeping in mind the Kannada audience and then decided to take it to other audience. We can't wait to see the response," Prashanth said.
The director was all praise for Rajamouli for changing the dimension of Indian cinema and transcending regional boundaries.
"Baahubali blurred all the boundaries. It proved that if you have a universal subject then you can tell it in any language. We all owe it to Rajamouli. Right from the dubbing rights, everything has gone up because of that one man. He just took a step in the dark and it's turned out fantastic for all of us. He's the godfather for all of us."
Talking about what inspired him to make KGF, Prashanth said, "I think Amitabh Bachchan. I wanted to make a movie like the 1970s. I have watched all his movies and I'm a big fan. I wanted to make a movie of that kind. The KGF angle came in as we developed that particular plot. So I thought I should coincide that story with the 1970s ambition."
"We have created a situation in the movie where given a possibility that everything might have changed including the political situation. Many people would pray before they went into the mines because they didn't know if they were going to come out again. Then there were stretchers right next to the lift to carry corpses on daily bases so those things we have used."
KGF will hit the screens on December 21, 2018 alongside Shah Rukh Khan's Zero.
Follow @news18movies for more
Get the best of News18 delivered to your inbox - subscribe to News18 Daybreak. Follow News18.com on Twitter, Instagram, Facebook, Telegram, TikTok and on YouTube, and stay in the know with what's happening in the world around you – in real time.
Read full article