Tubelight Based on Hollywood Film Little Boy; Salman Khan Plays a 'Gifted' Character
While The Little Boy failed to do create much noise at the box office, one can be sure that Tubelight is going to get the story its due.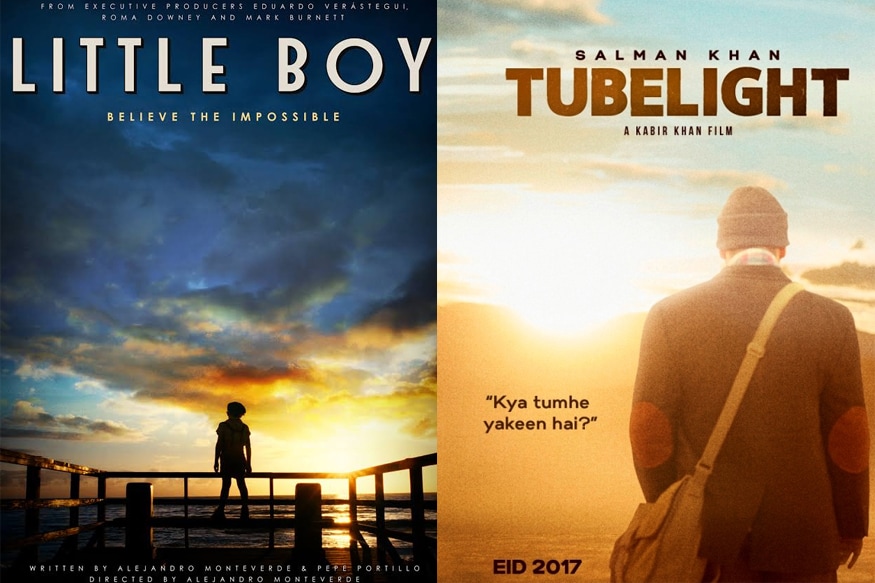 Official posters of Little Boy and Tubelight.
The teaser of Tubelight is finally out and the first glimpse of Salman Khan starrer has got the B-Town talking. While fans are loving the innocent charm of Salman Khan, set against the picturesque locations of Ladakh, the storyline of the film couldn't be figured from the two minutes teaser. Until now.
Interestingly, director Kabir Khan hinted towards the plot in the credit roll of the teaser. According to the credits given in the end, the story of Tubelight is based on Hollywood film Little Boy.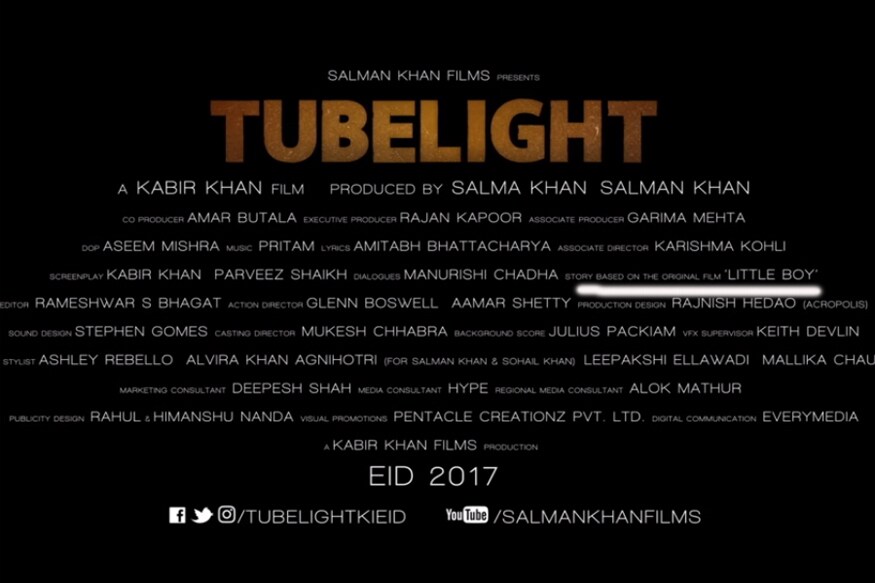 Image: Youtube/ A screen grab from the teaser of Tubelight
Released in 2015, Little Boy is set against the backdrop of World War II and tells the story of a young kid whose father has gone to the war against Japan. The Little Boy feels his father's absence and wants him to return home. In his quest to get his father home, the kid encounters a magician and a priest who convince the little kid that the power to bring his dad back safely lies within himself and his actions.
In Tubelight, Salman Khan's brother is at Sino-Indian War, and throughout one can feel that Salman is playing a 'special' character, who is a little slow in picking and learning things (hence the title Tubelight.) Shahrukh Khan is allegedly the magician who convinces Salman that the power to bring his brother back is 'yakeen' (belief) in his own self and his actions.
While Little Boy failed to create much noise at the box office, one can be sure that Tubelight is going to get the story its due. We can't wait to see how Kabir Khan has molded the American story into another heartwarming tale of an innocent man.
Image: Youtube/ Screen grabs from the official trailers of Little Boy, Tubelight
Tubelight also stars Chinese actress ZhuZhu and is scheduled to release on Eid this year.
Get the best of News18 delivered to your inbox - subscribe to News18 Daybreak. Follow News18.com on Twitter, Instagram, Facebook, Telegram, TikTok and on YouTube, and stay in the know with what's happening in the world around you – in real time.
| Edited by: Sameeksha
Read full article