TVF CEO Arunabh Kumar Booked for Molestation
A case was lodged against him on Wednesday at the Andheri Police Station.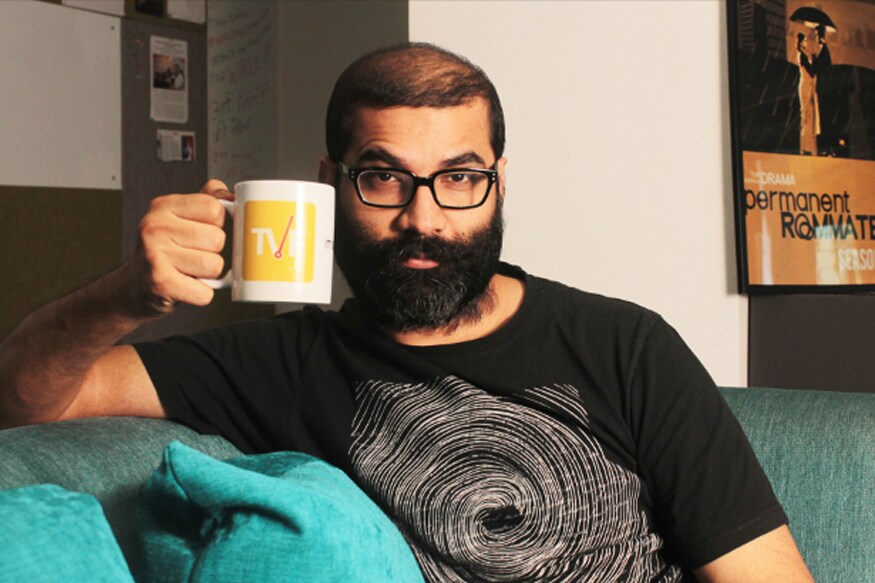 A file photo of Arunabh Kumar.
TVF Founder and CEO Arunabh Kumar has been booked for molestation on the basis of a complaint filed by a victim. A case was lodged against him on Wednesday at the Andheri Police Station, reported Hindustan Times.
On March 12th, a post on medium.com by a former employee of TVF, who chose to call herself the Indian Fowler, accused Kumar of sexual harrasement. The post instantly went viral, and while both TVF and Kumar denied the allegations, more women spoke out accusing Kumar of sexually harassing them.
Supreme Court Lawyer Rizwan Siddique had filed a third party complaint against Kumar and the police had asked Kumar to record his statement on the matter. No FIR was filed against him as the complaints were from anonymous women. Both Police and Siddiqui (through his Facebook post) urged the victims to come out and speak.
TVF's casting director Nidhi Bisht had also urged women to speak out. "Come forward without fear and lodge a formal complaint,"Nidhi wrote for those who had faced similar ill-treatment at the TVF workplace. Bisht, who had earlier dismissed the allegations against Kumar as baseless, admitted that she was shocked by the number of women speaking out against the TVF chief since Indian Fowler's post went viral on social media.
In an official statement issued soon after the first blog post went viral, TVF denied hiring any person from Muzaffarpur- Indian Fowler had mentioned she hailed from that place- and added "We take a lot of pride in our team and in making TVF a safe workplace that is equally comfortable for women and men. We will leave no stone unturned to find the author of the article and bring them to severe justice for making such false allegations." Having faced severe criticism over their insensitive tone in the statement, TVF later issued another statement admitting that they should have handled the response better. "We did send out an instant response, which may have been a bit too quick & emotional. We recognise that we should have handled that response better," the statement read.
Get the best of News18 delivered to your inbox - subscribe to News18 Daybreak. Follow News18.com on Twitter, Instagram, Facebook, Telegram, TikTok and on YouTube, and stay in the know with what's happening in the world around you – in real time.
| Edited by: Shomini Sen
Read full article