Val Kilmer Confirmed To Fly With Tom Cruise in Top Gun Sequel
'Iceman' will return to join 'Maverick' in the Top Gun sequel, Top Gun: Maverick, out July 12, 2019, in the US.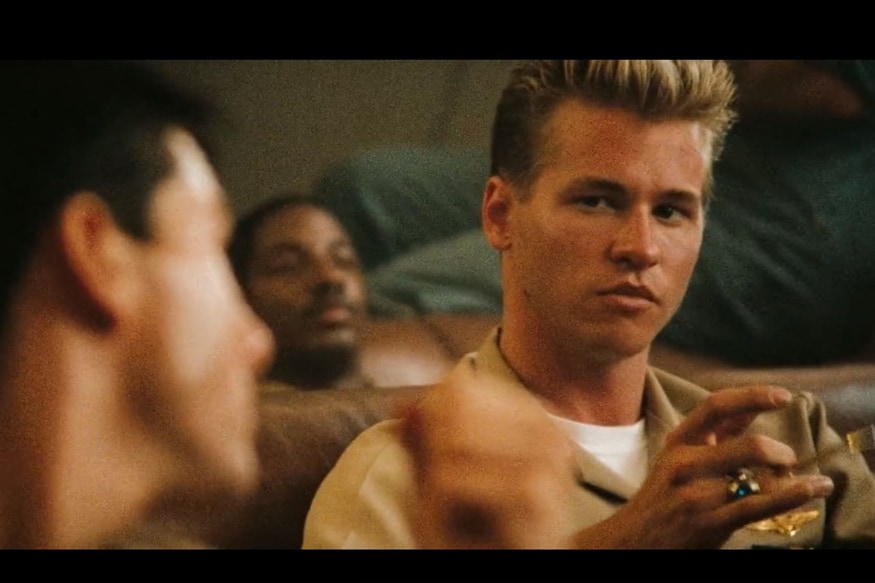 A still from Top Gun (Image: AFP Relaxnews/YouTube)
Top Gun: Maverick is continuing to take shape. With Tom Cruise stepping back into his legendary role as the cocky daredevil pilot, Pete "Maverick" Mitchell, The Wrap reports that Val Kilmer has now joined the cast of the sequel to the cult 1980s movie. In the original film, which propelled Tom Cruise to international stardom, Val Kilmer played Tom Kazansky, aka Iceman. The two characters start out as rivals before becoming friends after earning each other's respect.
Top Gun: Maverick has just started filming, as confirmed by Tom Cruise on Twitter at the end of May.
#Day1 pic.twitter.com/7jjPL277Es

— Tom Cruise (@TomCruise) May 31, 2018
In fact, Cruise's tweet sparked a Twitter stand-off between the US Air Force and US Navy's official handles, where fortunately, the only casualty was humour.
In the sequel to the cult film, Pete "Maverick" Mitchell is back in action as an instructor at the Top Gun training base. The sequel will follow new pilots in a world where drone technology is making the old flying style obsolete. American filmmaker, Joseph Kosinski, will direct the sequel, with a screenplay by Eric Warren Singer (Only the Brave), Peter Craig (The Hunger Games) and Justin Marks (The Jungle Book).
The movie is slated for release July 12, 2019.
Prior to his suicide in 2012, Tony Scott -- who directed the 1986 Top Gun movie -- had started developing a follow-up adventure for Maverick with Tom Cruise. The original, starring Tom Cruise, Kelly McGillis and Val Kilmer, grossed over $353 million worldwide.
(With AFP Relaxnews inputs)
Get the best of News18 delivered to your inbox - subscribe to News18 Daybreak. Follow News18.com on Twitter, Instagram, Facebook, Telegram, TikTok and on YouTube, and stay in the know with what's happening in the world around you – in real time.
Read full article