Venice Film Fest Lineup: India's Soni, Britain's Mike Leigh, Netflix and Amazon Make a Motley Bunch
The Festival – to kick off with Damien Chazelle's Ryan Gosling starrer, First Man, on August 29 – will, like in the past few years, be full of Oscar hopefuls.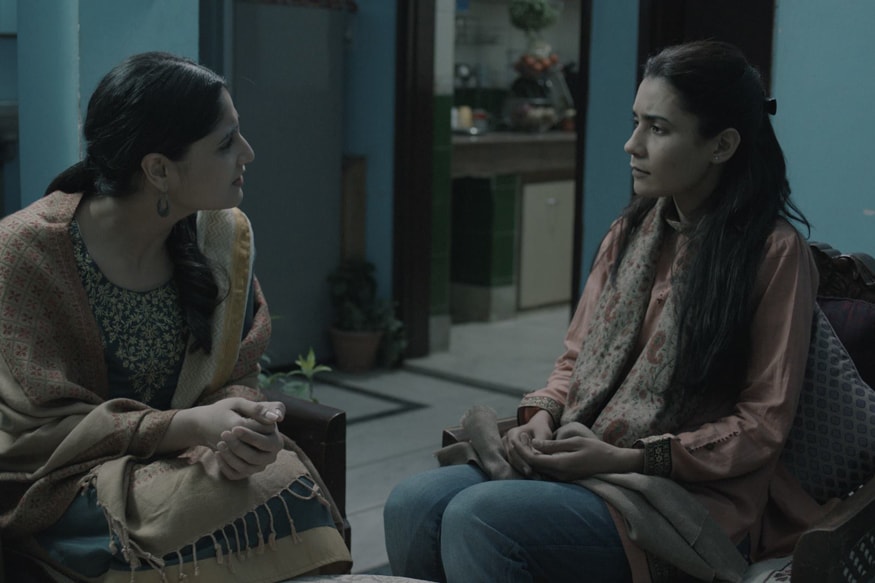 Image: Ivan Ayr/Facebook
The Indian film, Ivan Ayr's Soni, will compete in Horizons at the upcoming Venice Film Festival.

Ayr's debut feature will have Geetika Vidya and Saloni Batra, and the movie in Hindi will focus on the experiences of a Delhi policewoman, and probe the politics of gender. Soni was part of the Work in Progress Lab of the 2017 Film Bazaar, held along with the International Film Festival of India at Panaji.

Horizons is a section comparable to Cannes' A Certain Regard, and explores the "aesthetic and expressive trends in world cinema". Soni will compete with 18 other movies from all over the world. Please scroll down for the full list. Earlier, we had written in these columns that Rai Anil Barve and Adesh Prasad's Tumbbad from India will open the Critic's Week at Venice.

The Festival – to kick off with Damien Chazelle's Ryan Gosling starrer, First Man, on August 29 – will, like in the past few years, be full of Oscar hopefuls. And added to this will be Netflix originals – the streaming giant that was kept out of Cannes this year because of its refusal to toe the line of the powerful theatre lobby in France. It had insisted that Netflix screen its films first in the cinemas before putting them on the streaming platform. Netflix refused, and Cannes could not defy the lobby.

With no such compulsion in Italy, Venice has gone full steam with Netflix.

At a Press conference in Rome on July 25, the Festival's Artistic Director, Alberto Barbera, announced six Netflix original titles, including Joel and Ethan Coen's new Western, The Ballad of Buster Scruggs, Paul Greengrass' 22 Jul, (on the 2011 terrorist attack in and around Oslo that killed 77 people), Alfonso Cuaron's Roma, and Orson Welles' unfinished The Other Side of the Wind (restored version, which Cannes sadly missed).

In fact, Barbera was the first major festival head to embrace Netflix: in 2015, he had Beasts of No Nation in Competition. Barbera told the conference in no uncertain terms that "we cannot refuse to come to terms with the reality of the new production landscape". Cannes supremo Thierry Fremaux probably shares the same view, but the French theatrical distribution system is highly rigid.

The other streaming service, Amazon, will have two movies at Venice Competition. Luca Guadagnino's Suspiria is a remake of Dario Argento's classic, Call Me By Your Name. Suspiria will star Tilda Swinton and Dakota Johnson.

The second Amazon entry is Mike Leigh Peterloo, which Cannes had to forego. Apart from Amazon and Netflix, the Venice Competition titles will include both the big Hollywood players and independent films – and will hold the same kind of Oscar appeal which I have been seeing in the recent past. Black Swan, Gravity, Spotlight, The Shape of Water, La La Land, Birdman and Three Billboards Outside Ebbing, Missouri have all gone on to be part of the Oscars.

Some of the big names at Venice this time are: Yorgos Lanthimos' The Favourite, Julien Schabel's At Eternity Gate ( a portrait of Vincent Van Gogh), Childhood Of A Leader from Brady Corbet, Jennifer Kent's The Nightingale, Florian Henckel von Donnersmarck arrives with Werk Ohne Autor, and Laszlo Nemes (Son Of Saul) with Sunset and Olivier Assayas with Doubles Vies.

Finally, we will see Zhang Yimou with his Shadow and Paolo Sorrentino (whose The Young Pope we saw at Venice two years ago) with My Brilliant Friend.

This year, Venice will see a historic event: the legendary Hotel des Bains will reopen this autumn after having been closed for years. Veteran Festival-goers will recall the the hotel was the setting for Luchino Visconti's movie adaptation of Thomas Mann's classic Death In Venice. The film will screen in the Festival's Classics Section.

The Festival's 75th edition will run on the Lido, a picturesque island off Venice mainland, till September 8.


Read full article
Countdown To
Elections Results
To Assembly Elections 2018 Results