GET Stock

Quotes


Vikas Gupta's Brother Siddharth Gupta Slams Bigg Boss 11 Contestants on Gay Remark; Refutes Shilpa Shinde's Claims About Bhabhi Ji Ghar Par Hai Controversy
In fact, their differences have gone to an extent that the Bigg Boss fans have begun calling this season "Vikas Vs Shilpa".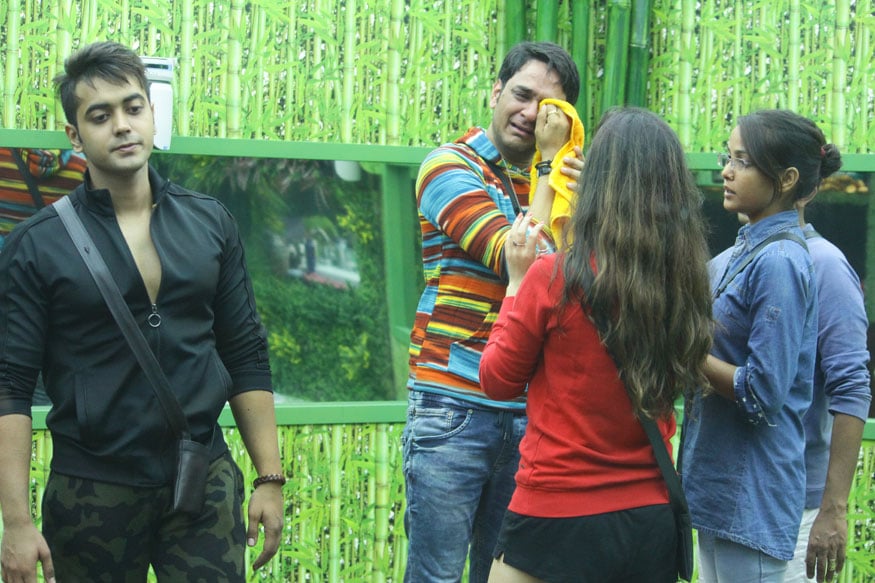 Image courtesy: Colors TV
It has only been a week since the latest season of
Bigg Boss
started and the audience has already witnessed drama and spats, courtesy Shilpa Shinde and Arshi Khan, who have been making sure that they grab the maximum eyeballs on the show. On one hand, Arshi is entertaining the audience with her adaas and quirky statements inside the house, on the other hand her friend Shilpa has kept her old feud with fellow contestant Vikas Gupta on. We assume that by now you all know that Vikas was the programming head of &TV when Shilpa was doing
Bhabhi Ji Ghar Par Hain
. The two reportedly had a huge fight after the actress left the show in March. However, their tiff doesn't seem to be dying down anytime soon as their jhagdas are only increasing by the day. In fact, their differences have gone to an extent that the Bigg Boss fans have begun calling this season "Vikas Vs Shilpa".
Well, the duo's fiasco inside the house has made us curious to know what actually happened between the two before this whole show came into scene. Therefore, we got in touch with Vikas' brother, Siddharth Gupta, who talked at length about Vikas' stint in Bigg Boss 11, his "feud" with Shilpa and the infamous
Bhabhi ji Ghar Par Hai
controversy.
Vikas is very dominant in real life
There's a lot of mixed emotions. I was the one who pushed him to go into the house. He was doing great in his life and he has achieved a lot in his life at a very young age so I thought it'd be a great experience because I have been a fan of this show and it has never gone so dirty like this before. I was thinking more on the lines of the other seasons that have happened before. So I thought it'd be fun for him and the way he is in his life dominating and being the head of the group I thought he'll be heading a group inside too. But this has gone very dirty. I don't want him to react. I want him to take it as a game and just let them do whatever they are doing. I just want him to react a little less. But I think so far, he has come across as a very genuine person. And whatever Shilpa is claiming is wrong. It's totally false anyway. He was a channel head and he never had anything personal against any actor. This is all a facade and a lie. I'm getting comments from people saying even if she is removed from the show, what she has been doing inside is not justified. I don't like the fact that he is being cornered and people are really double standard inside. I won't take any names. I just want someone to stand with him.
Remorsing my decision of sending Vikas to Bigg Boss 11
I regret the decision. Today, I'm still in a better mind state after I saw the episode and read a few comments and spoke to a lot of people. I guess I'd be needing a therapy post this season because I'm guilty of forcing Vikas. And I take total responsibility for it because he didn't need it. He was the youngest channel head when he was heading MTV. He is a very talented guy; he did not even need this. But I know he's a stronger person. I was really tensed. My mom was getting panic attacks in between when she saw the promo of him crying. As he has always been this pillar. He never breaks down. He is such a dominant personality. He has always stood up for logical stuff. He is still standing for what is logical. The fact that people are just not reasonable enough, they are not of the same wavelength so I think a lot of his energy is wasted in terms of communicating. There are a few people I don't think are mentally stable. I don't know on what basis they have let people in.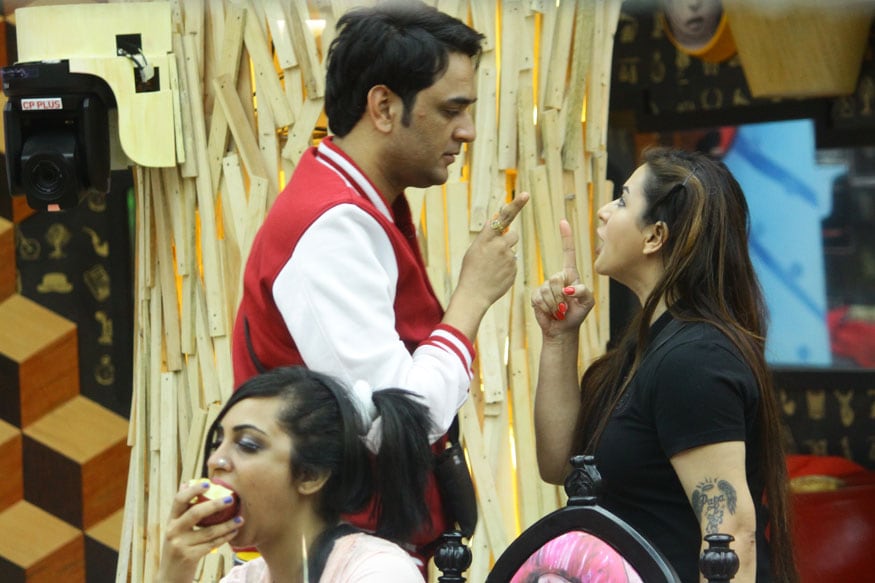 Image: Colors TV
Shilpa Shinde Vs Vikas Gupta
No matter who is right and wrong Shilpa Shinde is an actor who lost the job and Vikas Gupta was the channel head. So when people look at it from outside, they think he is the producer channel head while she is an actor who lost the job so automatically Shilpa becomes the victim and the underdog. It took time for people to understand Vikas is not wrong. People think he is the powerful guy and by targeting him, they will get a lot of footage. They don't understand he's not a negative guy. They don't understand where Vikas has come from. Our family has risen from the dead. We have just arrived from somewhere because of Vikas' passion and how he has worked.
Vikas' Struggles
He was just 17 when he came to Mumbai and his story is an example. He motivates a lot of us. When people question his work I feel hurt because I know he has always respected his work. It was because of his passion and sheer hard work that he got work and has risen to this point. He used to stay somewhere in Malvani, would walk a kilometer to catch a bus and had no money with him. He started as an associative creative head and then became a creative head and then started heading a show then became a producer and then a channel head. Imagine from where he has risen. Do you think that guy would have any airs about where he is? He respects it. He has a lot to lose inside the house unlike other people. They have nothing to lose that's why they are going all "Nanga" (naked) inside.
Bhabhi ji Ghar Par Hai Controversy
There were a lot of articles published when
Bhabhi ji Ghar Pe Hai
controversy happened. None was related to Vikas at the time. It was about the production house. The production house of that show was constantly complaining to Vikas because he was the channel head. So channel had a meeting with her and he must have told her, 'listen you have to behave.' It was not his call to fire her she was the one who opted out. Because she didn't agree to the terms and condition. Vikas also had to follow the contract. He can't just go out of the way and not follow the contract. He was also doing someone's job. Being a channel head doesn't mean it's your channel. He was the programming head. It's all for the attention what she is doing.
On Vikas being targeted inside the house
About those sexual preferences and sexual orientation, even if they are calling him gay I have no problems. I don't think that will go against him. And what he is or what he is not is his statement. That's the exact altercation he had with Hina too," Siddharth said referring to the episode 7, wherein Hina revealed to Vikas that Priyank had told her he (Vikas) is bi-sexual. Their conversation suddenly shifted to an argument and Hina started shouting at Vikas. To which, Siddharth added that Vikas only meant to say that, "Dude listen you (Hina) didn't fight for me. You fought because you had issues with Arshi. Everyone knows how it's going wrong. People are understanding that my brother has not been wrong anywhere. One point where he was actually wrong when he spilt the tea on Shilpa's clothes but that was also aggravated to the next level."
Image: Colors TV
| Edited by: ---
Read full article