Village Rockstars Movie Review: Warm Soup for the Soul
Village Rockstars is a charming film that makes a strong case for believing in one's dreams.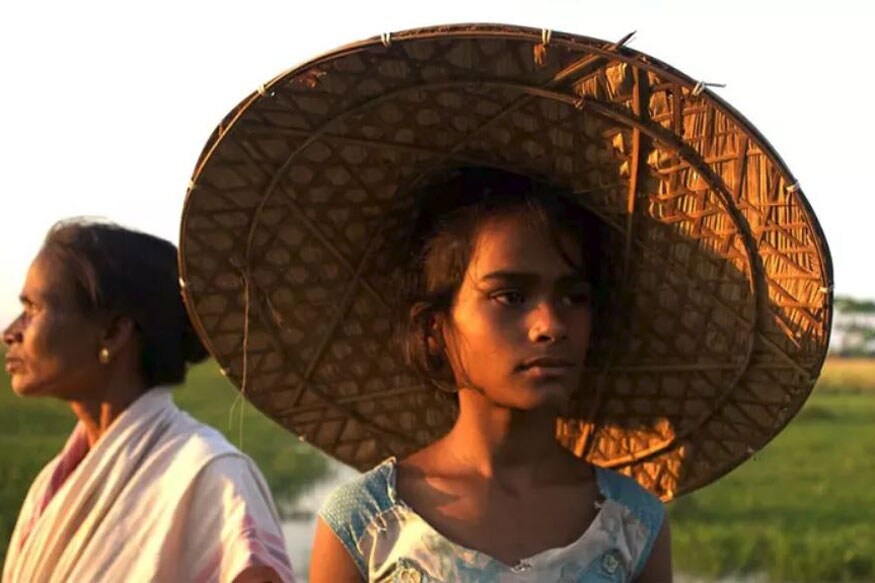 A still from Village Rockstars.
Village Rockstars
Cast: Bhanita Das, Basanti Das
Director: Rima Das
If you've ever felt that warm, fuzzy feeling in your heart when you walked into your home, you'll recognise it in Village Rockstars, director Rima Das' lyrical, beautiful ode to Chhaygaon, her village in Assam. It's a tribute to the life that Rima knows and loves so well…where reality is harsh but there is still room for dreams. It's a film that embraces many sentiments through its plucky protagonist, 10-year-old Dhunu, played by Bhanita Das.
Early on in Village Rockstars, we see Dhunu pretend-playing a guitar that she's fashioned out of styrofoam. Dhunu dreams of owning and strumming a real guitar one day, and of forming a band. Rima uses the girl's little dream to juxtapose it against her stark reality. Dhunu lives in a hut with her widowed mother Basanti (Basanti Das) and lazy older brother, barely scraping by. Every monsoon the village is flooded, and we watch as mother and daughter survey the destruction. Dhunu asks Basanti why she farms the land each year, only to lose the crops that she so painstakingly tends to. "Work is religion to us," her mother says, "Hard work is all we have."
So yes, life is rough, but Village Rockstars is filmed with a healthy dose of affection and hope. You'll find yourself smiling often during the movie. Dhunu spends part of her day in school, but most of it roaming the fields, climbing trees, frolicking in ponds, lying in marshlands and goofing around with her brother and his friends. One sequence is especially poignant – Basanti teaches Dhunu to swim and recounts how Dhunu's father drowned in the floods because he didn't possess the courage to make it.
This encompasses the spirit of the film – the almost nonchalant courage with which Dhunu and her mother get by day after day. There are times when there is only rice to eat and no curry, or an instance in which the women in the village scold Dhunu for hanging out only with boys, making Basanti out to be a bad mother. But the two go about by their lives nonetheless, and through Dhunu, Rima shows us that there is joy to be had in little things – like tending to your pet goat, or spending an afternoon growling with your friends pretending to be a pack of dogs.
Although its only 87 minutes long, the film unfolds at a leisurely pace, as if time has stood still during a lazy summer in this Indian village. Rima Das, who has written, directed, produced, edited, shot, and pretty much served as a single-person crew on the film, reveals a perceptive eye for detail. If you look closely, there is more to take away than what's on the surface. The film's theme: the innocence of childhood, its mirror to gender discrimination, and its message of encouraging a child's dreams are conveyed without fuss. The filmmaker presents her subjects – all non-professional actors – with great authenticity, and with none of the schmaltzy sentimentality you often find in films about finding hope in dark places. Bhanita Das in the role of Dhunu, is a compelling protagonist. Yes she dreams of acquiring a guitar that she goes after, but she also has a rich, all-encompassing life that teaches her lessons each day.
Village Rockstars, which was selected last week as the official Indian entry to the Academy Awards, to compete in the Best Foreign Language Film category, is a charming film that makes a strong case for believing in one's dreams. I'm going with four out of five. If you have an appetite for life, this is warm soup for the soul.
Rating: 4/5
Get the best of News18 delivered to your inbox - subscribe to News18 Daybreak. Follow News18.com on Twitter, Instagram, Facebook, Telegram, TikTok and on YouTube, and stay in the know with what's happening in the world around you – in real time.
Read full article