Vishwas Kini on Women Loving His Character Bhandari, Swara Bhasker's Controversial Masturbation Scene And If Veere Di Wedding Is a Failed Attempt at Understanding Female Bonding
For some celebrities, success in the industry calls for hard work, persistence and conviction. This was the case of Vishwas Kini (Bhandari from Veere Di Wedding) who didn't get his big break until Shashanka Ghosh's directorial released last week.
Image: Vishwas Kini
The showbiz industry is one of the toughest to break into. which is the key reason why actors have to take up other jobs while they try hard to make it. For some celebrities, success in the industry calls for hard work, persistence and conviction. This was the case of Vishwas Kini (Bhandari from Veere Di Wedding) who didn't get his big break until Shashanka Ghosh's directorial released last week.
By 2018, Vishwas had already waited for over half a decade for his film. While Vishwas has already become a household name now, surviving and thriving the hard times wasn't easy. "My struggles have been different for me and my parents. I have always been determined to make it. I've enjoyed my failures and success too. However, there was a period when things didn't happen the way I expected, but I kept myself busy by taking up the role of a coach at Crossfit. While my cousins were busy studying professional courses at international universities, my parents waited patiently for 8 years for my first film. They have supported me throughout. My mother was so overwhelmed to see me in the film that she started crying. During the interval she told my sister Aksha, 'Iss pure theatre mei kisi ko nahi pata ki mai Bhandari ki maa hoon'."
Vishwas may have received appreciation despite playing a desperate man in Shashanka's Veere Di Wedding. But thoughts like 'Kaisa character hai', 'Pata nahi log kya kahengey' did cross his mind while taking up the role.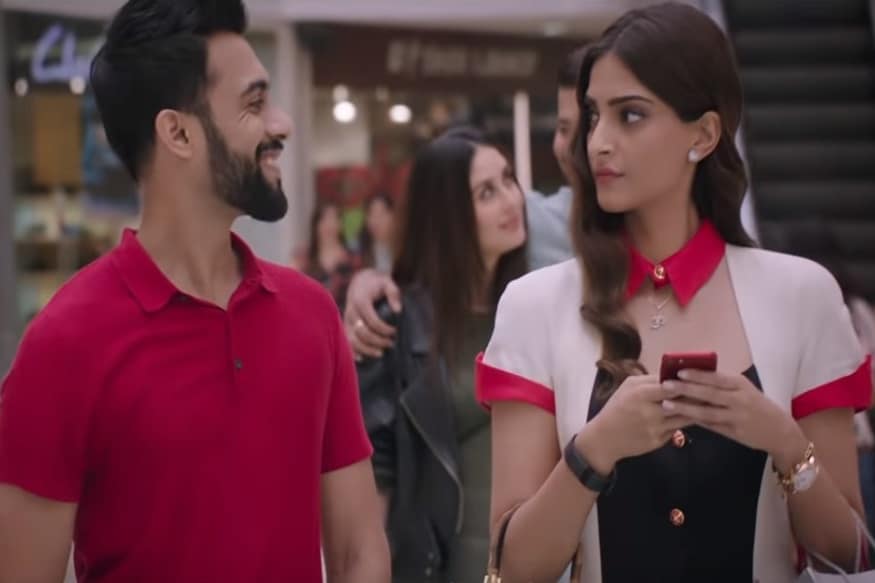 "Initially, I felt people might perceive my character as someone who is both desperate and irritating. But the challenge lay in how I'd make the audience fall in love with him. Going by the feedback that I have received, most of the viewers hated Bhandari, but ended up falling in love with him. I believe the purity of human beings despite their flaws is irresistible. That's why half of the country is in love with Sanjay Dutt. Despite his faults, we somehow connect with him."
His portrayal of a guy who is annoying with his persistence and creepy in his ways is nuanced and relateable, and Bhandari, with all his flaws, is the closest thing this film has to a Delhi man.
"I know Delhi boys who are fake, and love to embrace the image of being rich and great. But a lot of times, it is these men who cry to their girlfriends and confide in them. Bhandari's taste with his money is very West Delhi. You'd find men like Bhandari – who love to flaunt money, but are genuinely desi at heart - everywhere in Northern India. There is nothing different in what I do in the entire film. My character maintains the same graph. I see Avni (Sonam Kapoor), tease her, she wants to ignore me, and that doesn't hurt my ego. I remain the same man."
To many women, his character created an unexplainable feeling of discomfort and awkwardness. Hence, in all likelihood, Bhandari would be the reason why majority of the girls would want to stay away from men.
"I'm sure there would several women who'd want to maintain a safe distance from such men. But, it is subjective. What may seem creepy to one girl can seem desirable to another. Just today I came across a meme which had Bhandari's photo with a caption that read, 'Ladke kitne bhi gentleman bante rahe, end mei ladki Bhandari ke saath chali jaegi'. My Instagram account is flooded with comments like 'Yaar life mei ek Bhandari chahiye'. This is what women are saying which is sufficient to believe that they have clearly loved my character. I belong to this generation and understand that it is tough to find someone who shows no inhibitions in loving you."
But has Vishwas really come across a woman who immediately after a failed attempt at a relationship, goes to bed a man she detests and refers as 'dukaandaar'?
"Psychologically people – especially after a break up - need something to cling on. This stems from the need to feel accepted. It is like a psychological mechanism to failure. The moment you fight with someone you instantly speak to someone else to justify your thoughts and actions. And we usually call up the person who would support and stand by us. It is normal. It isn't just women, but men do it, too. I don't feel such a situation or reaction is unreal. It happens with people. It's a very 21st century reaction. With men and women staying together, partying together – such things are possible."
While some have adored the brand of feminism that the four protagonists have displayed in Veere Di Wedding, many feel it is a failed attempt at understanding female bonding. Much like any movie-goer who feel movies are based completely on people's perspectives that are further the subjective reasoning of people's experience, Vishwas believes no single person's opinion of film is superior to anyone else's.
"We make a film for a population of over 100 crore. If you count international viewers, the number increases further. So when you make a film for over 150 crore people, it is expected to be perceived differently. You will get all kinds of opinions. Many would like it and some won't. We never make a film to satisfy everyone. People don't agree on religion let alone films. A lot of women won't agree to the idea that this is also how friendships are. We have to understand that movie making is business. The film will earn huge BO numbers and it proves that a huge section of women agree with it. It also proves that huge sections of women are willing to book auditorium and watch it with their friends. Agreed, drinking, smoking can't be treated as the biggest aspect of feminism. But Veere Di Wedding director is just trying to say that women need to be accepted for the things that men also do."
Trollers are busy shaming Swara Bhasker for her most controversial masturbation scene in the film, which as Vishwas says explains just how difficult it is for people to accept the existence of female sexuality. "That's exactly why the scene has been used in the film. I'm not speaking on the behalf of the director. This is just my viewpoint. Do you know that a lot of men in our country don't even know that women have orgasm? And that's really shocking. I know people would be shocked with the scene because they have never seen something like this."
But doesn't the hesitancy of Swara's character in letting her closest pals know that this was the real reason for her estrangement with husband explain just how immaturely the idea of female sexuality has been dealt with?
"If Swara's character is apologetic about doing it that's because of our social circle. I remember when I flunked while studying BSc, my parents didn't share it with any of my relatives for a month. The director uses the climax of Sakshi's story to make a point - don't give too much importance to social circle in life. Take care of your kids. Why do people who get divorced in India feel uncomfortable while taking about it? That's because they don't know how the society would react."
Read full article