0/288 Seats ((145 Seats to Win)
Alliance
BJP+
YSRCP+
TDP+
INC+
OTH
Wins + Leads
0
0
0
0
0
+/- 2014
+0
-0
-0
+0
0/90 Seats ((145 Seats to Win)
| Alliance | BJP+ | INC+ | BJD+ | OTH |
| --- | --- | --- | --- | --- |
| Wins + Leads | 0 | 0 | 0 | 0 |
| +/- 2014 | +0 | -0 | -0 | +0 |
Watch: Netflix War Machine Trailer is Finally Out
The new trailer of Netflix's much-awaited satire War Machine is out.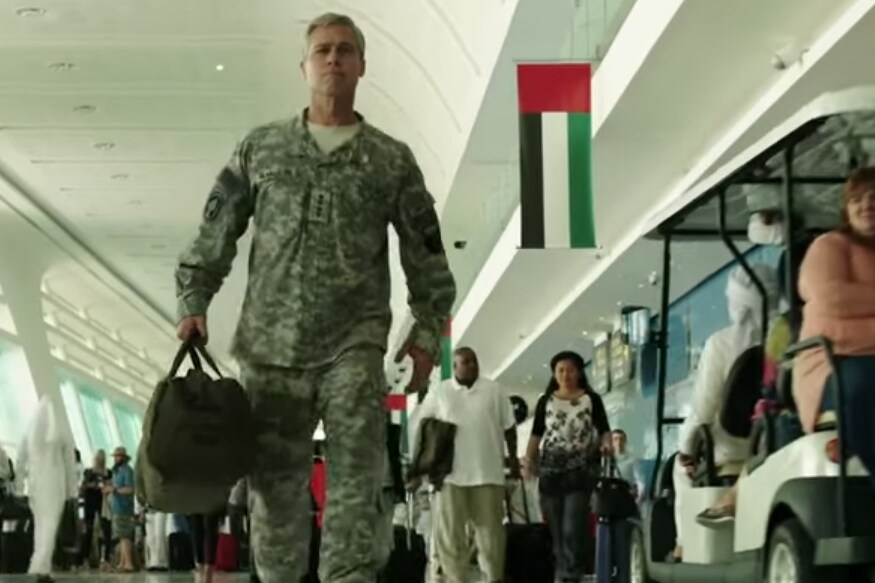 Image: A YouTube Grab
The new trailer of Netflix's much-awaited satire War Machine is out.
In a film for our times, writer-director David Michôd (Animal Kingdom) recreates a U.S. General's roller-coaster rise and fall as part reality, part savage parody – raising the specter of just where the line between them lies today. His is an anti-establishment, pro-soldier exploration in the form of an absurdist war story of a born leader's ultra-confident march right into the dark heart of folly. At the story's core is Brad Pitt's sly take on a successful, charismatic four-star general who leapt in like a rock star to command coalition forces in Afghanistan, only to be taken down by his own hubris and a journalist's no-holds-barred expose. War Machine addresses the debt we owe to soldiers to question the purposes to which they are being directed.
The Netflix original film is inspired by the book The Operators: The Wild & Terrifying Inside Story of America's War in Afghanistan by the late journalist Michael Hastings.
Joining Pitt in War Machine is a highly decorated cast including Emory Cohen, RJ Cyler, Topher Grace, Anthony Michael Hall, Anthony Hayes, John Magaro, Scoot McNairy, Will Poulter, Alan Ruck, Lakeith Stanfield, Josh Stewart, Meg Tilly, Tilda Swinton and Sir Ben Kingsley. Brad Pitt, Dede Gardner, Jeremy Kleiner and Ian Bryce serve as producers. James W. Skotchdopole and Sarah Esberg serve as executive producers.
Brad Pitt stars as hot-shot General McMahon endeavoring to cut through the politics of war only to be reminded, time and time again, that this is one machine that can't be stopped.
War Machine, a Netflix original film, will be released internationally on Netflix and in select theaters in New York and Los Angeles on May 26, 2017.
Get the best of News18 delivered to your inbox - subscribe to News18 Daybreak. Follow News18.com on Twitter, Instagram, Facebook, Telegram, TikTok and on YouTube, and stay in the know with what's happening in the world around you – in real time.
| Edited by: Divya Pal
Read full article