Why Anusha Dandekar Will Never Work on Small Screen
Anusha is currently seen co-hosting the second season of MTV Love School.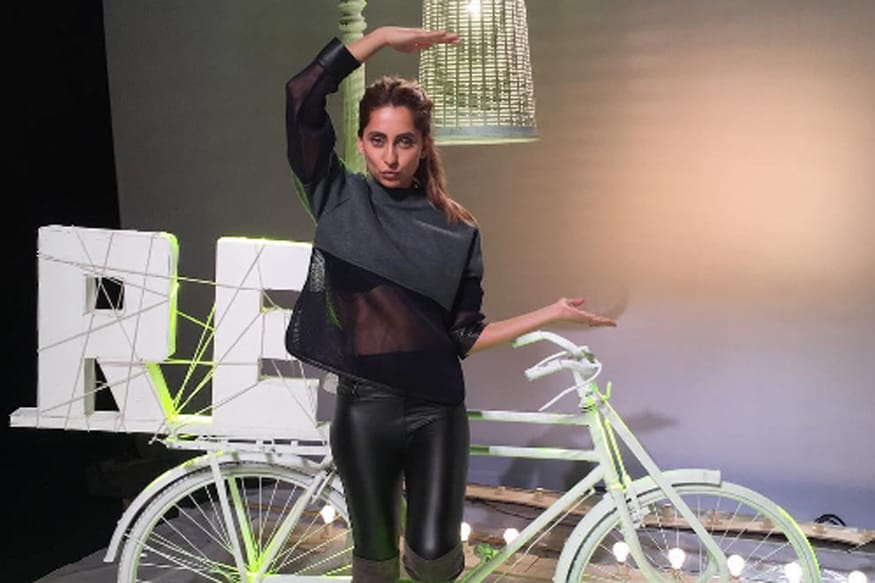 Image: Instagram/ Anusha Dandekar
New Delhi: Actress-Singer Anusha Dandekar says she doesn't want to work in fictional television shows.
Asked if she wants to work on the small screen like her beau and actor Karan Kundra, Anusha told IANS over phone from Mumbai: "No. I am dating a guy (Karan) who does a lot of work on television, and I saw his working hours. So, I refuse... Because that is like 15 hours a day, 365 days."
Anusha, who is currently seen co-hosting the second season of "MTV Love School, rued how actors working in the TV fiction shows "don't even have days off".
Remembering her initial days, when she started dating Karan, Anusha said: "In our first year, when we started dating just before he was about to start a new TV show, we went on our first date. We had not been on a date before.
"He said, 'I hope you really enjoyed the night because this is not going to happen for a year now'... He was real. He was just shooting everyday."
Get the best of News18 delivered to your inbox - subscribe to News18 Daybreak. Follow News18.com on Twitter, Instagram, Facebook, Telegram, TikTok and on YouTube, and stay in the know with what's happening in the world around you – in real time.
| Edited by: Divya Pal
Read full article