Why Karan Johar is the Definition of Love, Friendship and Bold Decisions
Had it not been for the man that he is and for the choices that he's made, the 90s kids probably wouldn't have been bestowed with the filmy bug that they've today.
Karan Johar, the quintessential Bollywood filmmaker, is a rare gem to have happened to this film industry and an even rarer one for the movie buffs born in the 90s. The director-producer-distributor is often dissed – for his elite filmmaking, for being the 'flag bearer of nepotism' and for his sexual orientation, but none of it has stalled his journey in becoming one of the many faces of the Bollywood we know today. And honestly, thank god for that.
For someone who is born in the 90s and for someone who is as big a movie buff as we're, the childhood will forever remain incomplete without the iconic DDLJ train scene, Rahul-Anjali's infamous 'cheater' fight (Kuch Kuch Hota Hai), Shah Rukh's 'I don't like you' (Kuch Kuch Hota Hai) and Kajol's 'avai' (Kabhie Khushi Kabhie Gham…), Poo's 'kaun hai wo jisne mudke mujhe nahi dekha' (Kabhie Khushi Kabhie Gham…), Shah Rukh's 'Khan from the epiglottis' (My Name Is Khan) among other things.
Basically, without Karan's kind of films, the beginning of 2000s wouldn't have been as filmy as we reminisce it to be today. Some reel-moments like Anjali's red-dupatta-white-kurta scene and Rahul's friendship band pick-up line (Kuch Kuch Hota Hai) from the director's filmography are so ingrained in any 90s kid's mind that most of them have either wished for a love story like that or have watched those films infinite number of times, just enough, to lip every dialogue that comes onscreen.
Most of his films including Kuch Kuch Hota Hai, Kabhi Khushi Kabhie Gham, Kabhi Alvida Na Kehna had few things in common. All the films, in one way or another defined love stories of elitists, if not elitists – common people with exorbitant lifestyles. It had to have a love triangle because it's probably that urge to find out who lands with whom that keeps the viewers' eyes and minds hooked till the very end. In fact, he can easily be regarded as one of the first filmmakers to introduce the concept of friend-zone in Bollywood. All his works have been aesthetically sounder than any other filmmaker's projects. And more importantly, each of the character – not just the lead but from the supporting cast too - breathed a life of its own. Whether it was Ashfaq Miya in Kabhi Khushi Kabhie Gham or the 'silent Sardariji' in Kuch Kuch Hota Hai – Johar's detailing has stayed with the viewers and for some, it has only grown on them over the years.
Johar might not be good in experimenting for which Bombay Velvet is a classic example. But then there's an equally successful unconventional My Name is Khan to compensate for the loss. The syntax he's stayed true to over the years has worked for him then and continue to benefit him even today. His recent films like Student of The Year and Ae Dil Hai Mushkil are like different versions of the same wine but more appropriately, a finely-tuned mix of all his past works.
Johar had a legacy to bank upon, but that doesn't undermine his talent to carry it forward with such panache and professionalism. He has been a godfather to many actors and his Dharma Productions, a home to many directors. Shakun Batra (Ek Main Aur Ekk Tu, Kapoor and Sons) Nikhil Advani (Kal Ho Naa Ho) and Tarun Mansukhani (Dostana) are only some of the names to have made their mark in the industry under Dharma banner. Right he's accused of nepotism but to be honest, most of the industry members he's supported deserve to be supported (not that others aren't). Had it not been for him, they'd have gotten another hefty launch anyway but you've to credit him for mentoring a young Alia in a way that she, just at the age of 23, is now considered to be one of the front-runners of this industry or to back an extremely talented Gauri Shinde, when she decides to break a mould, and carve a Dear Zindagi.
His filmmaking and production aren't the only attributes that have helped him hold his throne in an industry as inconsistent – his chat show, however scandalous it might be, has made him one of the most bankable people in the industry. The film industry members spill the beans on most private facets of their life sitting on the extravagant couch and sipping a cup of coffee on Koffee With Karan. One might debate the content, but for a 90s kid, that's probably the first Bollywood chat show they ever got accustomed to before they'd get their hands on Simi Garewal's stylish Rendezvous' episodes.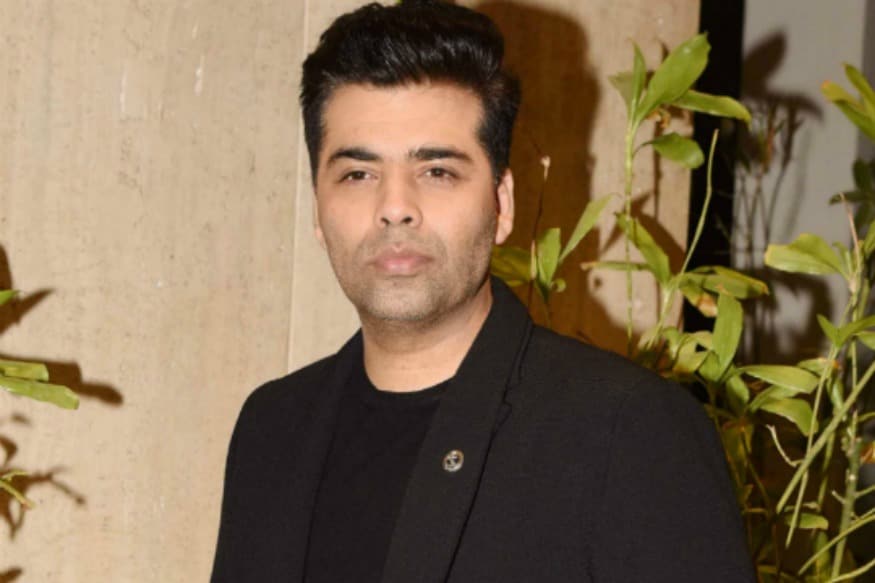 Image: Yogen Shah
Johar has never shown any qualms about giving it back to the people who question or mock him for his sexual orientation and rightly so. He's gay or he isn't – that's none of anyone else's business but his own. But a candid Johar has always maintained a fine bucket of humour when it comes to his sexual preference. Even his films have always had characters, who may not be completely out of the closet, but managed to give a clear-eyed picture of what it feels like. Many times, even in Koffee With Karan episodes, he'd laugh and hint at what his inclination is but never truly voiced it. In fact, in his autobiography 'An Unsuitable Boy', he blatantly wrote that even though everybody knows what his sexual orientation is, he doesn't need to scream it out loud.
He might be the one lad in industry who knows what's cooking from miles apart, he might be the one who is conscious of his fashion choices more than any other actor or director of his league ever will be, he might be the one to have stereotyped the K-films and he just might be the one to have taken forward the nepotism but had it not been for the man that he is and for the choices that he's made, the 90s kids probably wouldn't have been bestowed with the filmy bug that they've today.
Get the best of News18 delivered to your inbox - subscribe to News18 Daybreak. Follow News18.com on Twitter, Instagram, Facebook, Telegram, TikTok and on YouTube, and stay in the know with what's happening in the world around you – in real time.
| Edited by: Kriti Tulsiani
Read full article