Will The Film Industry Be Kind to Kangana Ranaut Post Her Koffee Outing?
Kangana Ranaut's recent appearance on Koffee With Karan may raise more eyebrows than required.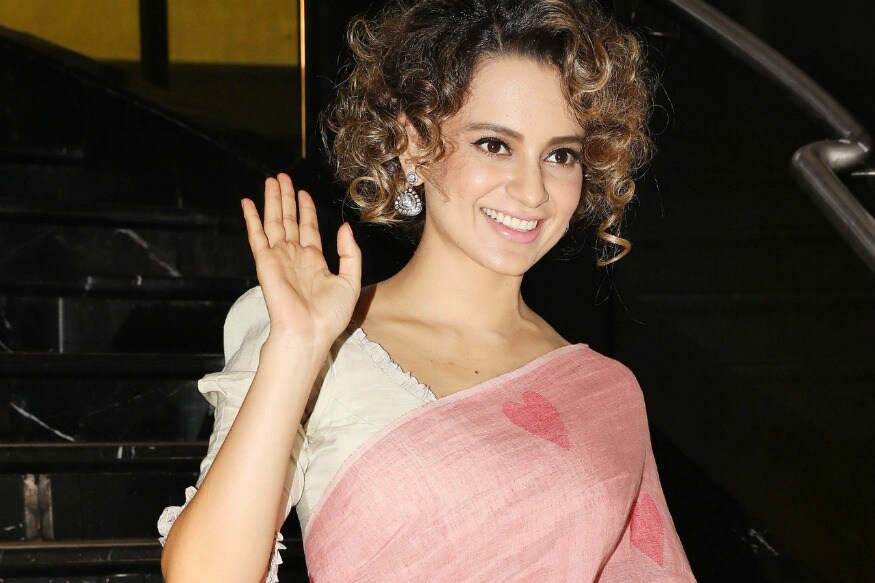 (Photo: Yogen Shah)
She is known for speaking her mind, which has in the past rubbed people the wrong way, but Kangana Ranaut's recent appearance on Koffee With Karan may raise more eyebrows than required.
The actress was at her candid best on the show where she shared the couch with her Rangoon co-star Saif Ali Khan. From calling out the host Karan Johar for his snobbery and nepotism to stating that she wouldn't want to work with any of the three Khans for she won't get to play an equal role in the film, Kangana ensured the spotlight was on her throughout the show while Saif Ali Khan just guffawed, raised eyebrows and ultimately said, "Why am I even here?"
For starters, we love Kangana Ranaut. There is truly no one like her. From taking on her ex (who also happens to be a big superstar) head on in a very public, legal fight to speaking her mind on issues that are close to her, Kangana always manages to grab headlines and rightly so. And while media has lauded her unabashed answers during her recent outing at Koffee With Karan, one can't help but wonder how the film industry would react.
Kangana works in an industry where film making is almost a family business and where a star kid's career option is almost always something to do within the industry. So when she accuses Johar of nepotism, it isn't all wrong yet it isn't something that the director only should be accused of. Because everyone is equally responsible for it.
There are, of course, people who make it to the top with their sheer talent and dollops of luck without any film background to speak of. Kangana is one such example. But the actress has also taken her time to reach the place she is at and has had to associate herself to certain actors and filmmakers to get noticed and to get the right kind of roles.
What Kangana accused Johar of is a known fact, it is an open secret yet something that the film industry at large does not like to address. That it is surely very difficult to break into the clique if you are an outsider or if you don't have someone 'backing' you. But speaking about it on national television may cost her a film or two for sure.
Her statement on not willing to work with Khans would also make producers think twice before casting her in big budget film. Because as much as we celebrate women oriented films in present day, the fact is that the industry is still male dominated where 50 plus actors call the shots. Anushka Sharma may produce films like NH10 which has her playing a central character but she is also part of a film like Sultan where she is barely there in the second half. Deepika Padukone may get to do a Piku to prove her acting prowess but she also does a Happy New Year. For every author-backed role, an actress also has to be part of a big budget Khan production to remain relevant in the market. An actress' career has a shelf life, sadly, and Kangana's rise to stardom might be meteoric but that too will not stay forever.
It also doesn't help that Kangana doesn't have too many friends in the industry and is often in news for her strained relationships with her co-stars. She admits herself on the show, that she doesn't have any friends within the industry neither does she make herself visible to the public too much. "I have the best songs of the year but I don't do stage shows, I don't endorse fairness creams and hence I lose out on lot of international products. But you really make a choice, you let that go for something more valuable," said the actress and we value her for that, but does the film industry share the same emotion?
Many of Kangana loyalists would argue that the actress really doesn't need the backing of big camps to prove her worth. She has for sure, over the years, inculcated an image of 'not-giving-a-damn' and speaking her mind no matter what. That is truly quintessential Kangana but for an actress to survive in Bollywood, one also needs the 'Bollywood Mafia' by her side. And despite all the adulation she has received for speaking sense in a 'frivolous' show like Koffee With Karan, the actress will once again be snubbed perhaps for being just her.
But then, when has Kangana ever cared of being politically correct. Till the time she remains in the industry (and we hope it is for long time) she will continue to make her own rules. And the world will just have to deal with it.
Also see: Koffee With Karan: Kangana Ranaut Slays Karan Johar With Brutal, Honest Answers
Get the best of News18 delivered to your inbox - subscribe to News18 Daybreak. Follow News18.com on Twitter, Instagram, Facebook, TikTok and on YouTube, and stay in the know with what's happening in the world around you – in real time.
| Edited by: Shomini Sen
Read full article