Wonder Woman: Will DC Universe's First Female Superhero Film Break the Ceiling?
No matter how patriarchal the society is, it has always loved to see a woman breaking the set mould and emerge as a winner in a dystopian world.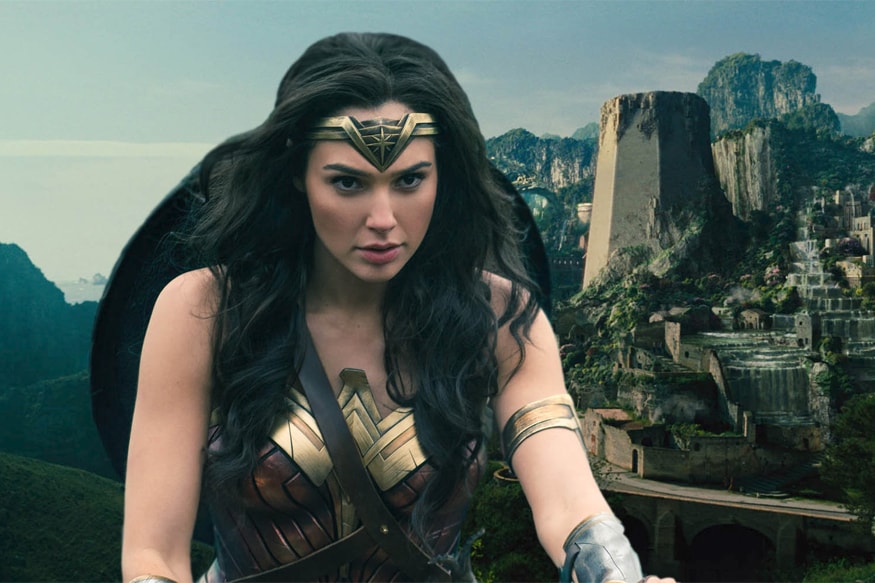 Image: YouTube still from Warner Bros' Wonder Woman. (Warner Bros. Pictures)
The first ever female superhero is all set to shatter the male-dominated ceiling and enter the cinematic space this week with Gal Gadot-starrer Wonder Woman. Warrior Princess Diana of Themyscira, daughter of Zeus, one with immense skills and power has always been an inspirational and aspirational figure for women for many decades. Debuted in the comic world in the 40s, Wonder Woman became a figure of female strength during the second wave of feminism and after. In the 70s the legendary character was brought to life on small screen by Lynda Carter. Often bonded and tied down by the male villains (patriarchy), Wonder Woman was always seen freeing herself from the shackles and using a 'lasso of truth' to scare away evil doers and turning them honest under her spell.
An iconic superhero and one of the first comic book figures of the twentieth-century feminism, Wonder Woman has always deserved more representation than given. After Lyda Carter's series, none of the makers were able to sell the figure on screen, apart from animation world, till DC Universe finally decided to give her a standalone film. Gal Gadot's Wonder Woman made an interesting debut in Batman vs Superman: Dawn of Justice and fans rejoiced when the studio released the teaser of its first-ever female superhero film.
Yes, after nearly eight decades of existing in the minds of every comic-book lover, Wonder Woman finally made it to the male-dominated franchise. While it's a victory in itself, what's even more interesting is the fact that it's a female director, Patty Jenkins, who will bring Wonder Woman's first cinematic endeavour on screen. Jenkins, known for her critically acclaimed 2003 film Monsters, portrayed an array of female emotions, rage and complexities beautifully through Charlize Theron. To helm the origin story of someone as iconic as Wonder Woman, DC Universe played an ace move by roping in Jenkins, who herself has been an advocate of female empowerment and has been trying to break the ceiling in filmmaking since the early 2000s. Interestingly, Jenkins was also approached by Marvel to direct one of demi-god Avengers' Thor films, but the filmmaker declined citing creative differences as the reason. Now she's entered the superhero universe, telling the story of an icon she herself believes in, and that too someone of Thor's stature (or even more.)
With Wonder Woman, DC has superseded its rival universe, Marvel, as the latter hasn't yet been able to take out time to bring any female superhero's solo film on screen. With so many new stand-alones lined up, (from Spiderman to Black Panther and Doctor Strange) it seems hard for Stan Lee's Universe to focus on its female heroes. Even though Captain Marvel is all set to make her cinematic debut in the near future, it'll be right to say that DC has earned a brownie point by leading the 'cinematic representation of female superhero race'. It is also a disgrace on Marvel, that despite having the strongest female team members in every film, the Universe waited so long to bring in a standalone film and that too of a new superhero instead of any existing member. Maybe the actors playing the role didn't have dates, but it is hard to believe that Scarlet Johansson, the resident Black Widow, wouldn't have wanted a spin-off of her own, despite being present in nearly every main Avenger's solo film.
The fact that two major comic Cinematic Universes took decades to release their first female-lead film despite having the material, character, and popularity in hand, says a lot about the so-called, progressive Hollywood. It's not like people in the west don't approve of female protagonists, take for example the entire Hunger Game series, which gave Jennifer Lawrence her much-deserved fame and established her as an actor, cut out for all genres. The success of Angelina Jolie as Laura Craft and the latest films from Star Wars Universe - Star Wars: The Force Awakens, where Daisy Ridley as Rey is leading the light saber war, and Rogue One: A Star Wars Story, where Felicity Jones' character, literally started the galactic war for the rebels.
No matter how patriarchal the society is, it has always loved to see a woman breaking the set mould and emerge as a winner in a dystopian world. And looks like the two mega Universes have finally realised the importance of including their female heroes in the league of a franchise.
DC has taken the first step with Wonder Woman and let's hope things continue to improve from here on rather than being just a significant year when an empowering female icon made her solo debut on a big screen and then went on to join a male league with pivotal, reoccurring roles but never the lead again. It's time to show what has always existed but so far ignored and Gal Gadot's Wonder Woman is a big step towards the representation of popular female figures in the mainstream franchise.
Get the best of News18 delivered to your inbox - subscribe to News18 Daybreak. Follow News18.com on Twitter, Instagram, Facebook, Telegram, TikTok and on YouTube, and stay in the know with what's happening in the world around you – in real time.
| Edited by: Sameeksha
Read full article