Yamla Pagla Deewana Phir Se: Kriti Kharbanda Took a Vodka Shot to Be Able to Yell at Dharmendra for a Scene
In a News18 exclusive, Kriti Kharbanda talks about working with the Deols in Yamla Pagla Deewana Phir Se and doing two back-to-back films with Bobby Deol.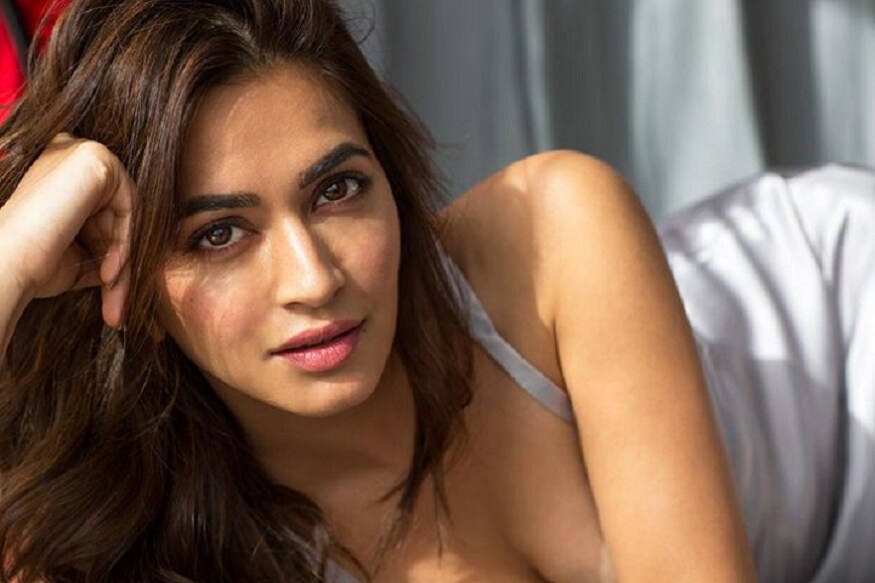 Kriti Kharbanda is starring opposite Bobby Deol in Yamla Pagla Deewana Phir Se. (Image: Instagram/Kriti Kharbanda)
Working with Dharmendra has been a dream of several Bollywood actors across generations. Kriti Kharbanda, who is only two years old in the Hindi film industry, just got to live it.
Calling him the coolest of the three Deols, she cannot stop gushing about the 82-year-old actor.
"That man is energy. He lives movies. You look at him and you don't want to complain. The charm, the persona that he has, makes even a Salman Khan think to himself that 'At 82, I want to be able to do that,'" she says.
Did she find it difficult to shoot any scene with Dharmendra? One, she says, in which she had to yell at him. "I was really scared. The scene required me to be a little high. So I actually had a vodka shot to feel a little normal about doing it. I couldn't have done it otherwise," she reveals.
But not being able to yell at Dharmendra on screen doesn't mean the 27-year-old actor felt intimidated by him or his sons. "As an actor, if I don't know how to hold my own ground, I'll never survive here, I'll never be successful," she reasons.
"It's the people who make you comfortable and the Deols have never tried to intimidate or overshadow me. We hardly shake hands or hug. Sunny Sir, Dharam Sir always keep their hand on my head instead. When someone does that to you, how can you not feel at home?"
Kriti, who made her Bollywood debut in 2016 with Raaz: Reboot, says working with the father-son trio in YPD Phir Se has given her confidence a major boost. "I was treated as well as a Sunny Sir or a Dharmendra Sir on sets. In fact, we had no culture on the set of going and sitting in the vanity van. No one did it. There was no differentiation. Everyone had the same food. Even if it was coming from home, it would be for everyone," she says, adding that once they even got farm milk and made everyone have it.
YPD Phir Se has the Deols and much-talked-about cameos by Shatrughan Sinha and Salman Khan. But Kriti still asked for the film's script, which she read before she agreed to come on board. "You can offer someone a really big film, and I am not saying that I won't do it, but as an actor I have every right to know what I am going to be a part of and what is going to happen with my character in the film," she says.
Incidentally, she was given only 24 hours to read the script and decide. "I sat overnight. It took me over three hours to go through the entire thing. Even if it was just a song-and-dance film, I would have done it, but I really liked the script," she says.
After YPD Phir se, Kriti will be seen in Housefull 4, which also stars Bobby Deol. Both of them are new additions to the successful franchise. Ask her how it is doing two back-to-back films with each other, and she says it was comforting to have someone you know amid an unfamiliar ensemble cast. "I think the minute we saw each other on the set for the first time, we saw cupcakes instead of the other. It was as exciting," she laughs.
Read full article
Countdown To
Elections Results
To Assembly Elections 2018 Results