GET Stock

Quotes



'Zootopia' review: An inspiring film that will help you overcome prejudices and pursue your dreams
'Zootopia' is a fun ride with with a relevant message and makes you leave the theater with serious questions running through mind.
Fear has all the power in the world, it can either eat you up and make you go hide in mediocrity in order to remain safe or it can entice a fire within you to break the walls and challenge the feared. Disney's 'Zootopia' deals with the concept of fear in the best way possible. After millions of years of evolution, animals have finally civilised their instincts and prey and predators live together in harmony, but how far can they suppress their biological instincts?
Judy Hopps a 'cute' fluffy rabbit from 'Bunnyburrow', dreams of becoming the first bunny cop in the big city of Zootopia. Despite all odds she becomes one, but the ghosts of prejudices don't seem to quit either. Her senior officer makes her a 'ticket-maid' and ignores to see through her qualifications. Despite this Judy gets her hands on the no.1 priority case and solves it only to discover that her actions has led to fight in a peaceful land of Zootopia. How she overcomes all of this and transforms her dreams into a reality is what this film is all about.
Directed by Byron Howard, Rich Moore and Jared Bush, 'Zootopia' deals with the raging subject of stereotyping, racism and set prejudices in the best way possible. Time and again the main lead of the film, Judy Hopps, a bunny-cop keeps stressing on dreaming big and Zootopia keeps striking as that ideal state where everyone can be anyone they want. It reminds the audience of the times when the reality of life and lifestyle never hindered our young minds. When we dreamed of being anything without being judges and are dreams crushed by our very own kind, when being the best was the ultimate goal instead of just following the line!
Family films preaching the values of tolerance are nothing new. It's a good message and it's important that young viewers understand and assimilate those values. 'Zootopia' sets itself apart by attacking prejudice head-on. Rather than preaching or putting on kid gloves, 'Zootopia' attempts to question the reasons behind such prejudice. Through its clever, endearing characters, hilarious jokes, and honest sentiment, 'Zootopia' comes away as a film that's not only a joy to watch, but also one with a message that couldn't feel more relevant right now.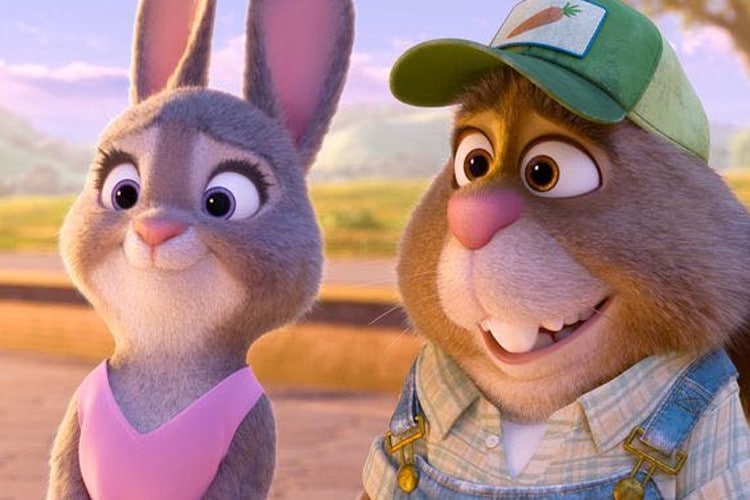 The chemistry between bunny cop Judy Hopps (Ginnifer Goodwin) and predator fox Nick Wilde (Jason Bateman) gives us serious friendship goals. Chief Bogo (Idris Elba) will remind you of all the people who underestimated your worth and Mr. Big 'Godfather' recreation will leave you in splits. How this entire concept of racism has been explored through the ecological, food chain style is just commendable. Not even once into the film you feel bored or out of place (considering an adult watching a kid's film). The thrill and suspense keeps you alive so does the humour and theme that hits you at the right places. After revolutionary animated concepts like 'Toy Story', 'Up', 'Frozen' and 'Wall-E', 'Zootopia' can be considered a step further in the animation world that deals with society's psychology so well.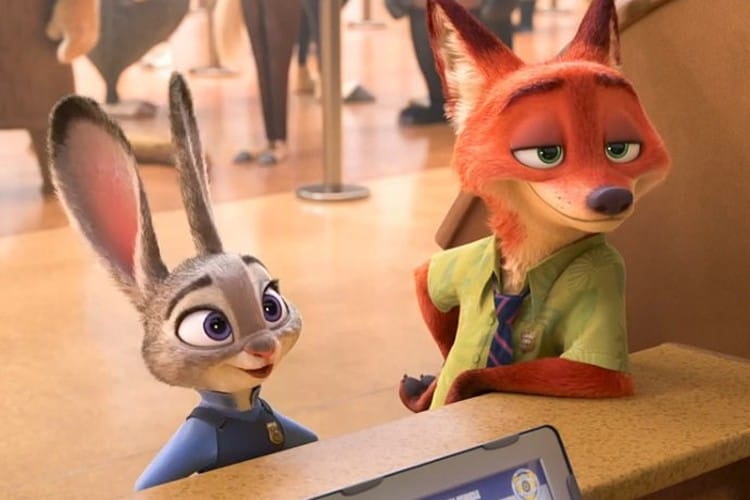 'Zootopia' is a fun ride with with a relevant message and makes you leave the theater with serious questions running through mind. A perfect teaching for the young and the adults alike. Bravo! Disney studio, you did it again!
PS: Shakira as popstar Gazelle will give a new motivating anthem in form of 'Try Everything'. You just can't stop humming it!
Ratings: 4 out of 5
Also Watch

News18 Reel Movie Awards: Ratna Pathak Shah Bags Best Actor (Female) Award
Read full article