GET Stock

Quotes


Powered by



'Zubaan' review: Vicky Kaushal's performance is endearing but the film's narrative is arduous
Cast: Vicky Kaushal, Sarah Jane Dias, Manish Chaudhari, Raghav Chanana
Director: Mozez Singh
'Zubaan' begins with a shabadh kirtan inside a Gurudwara. A young boy smiles and joins in with his father - a singer in the Gurudwara - as they praise the lord with a soulful, magical number.
The first scene sets the tone of the film, where music is part of lead protagonist Dilsher's (Vicky Kaushal) life always and yet he refuses to acknowledge it for a long time.
The story has a hardworking, ambitious and somewhat ooportunist Dilsher trying to ape his idol, real-estate baron Gurucharan Sikand (Manish Chaudhari), whom he had met back in his childhood once. Slowly yet methodically, Dilsher manages not only to get a job in Sikand's company but also win his trust, much to the discomfort of his wife and son. Sikand's son Surya (Raghav Chanana) is despised by his father and that makes him envious of Dilsher who is preferred more. Things go downhill further when Surya's friend Amira (Sarah Jane Dias), a singer, also grows fond of Dilsher.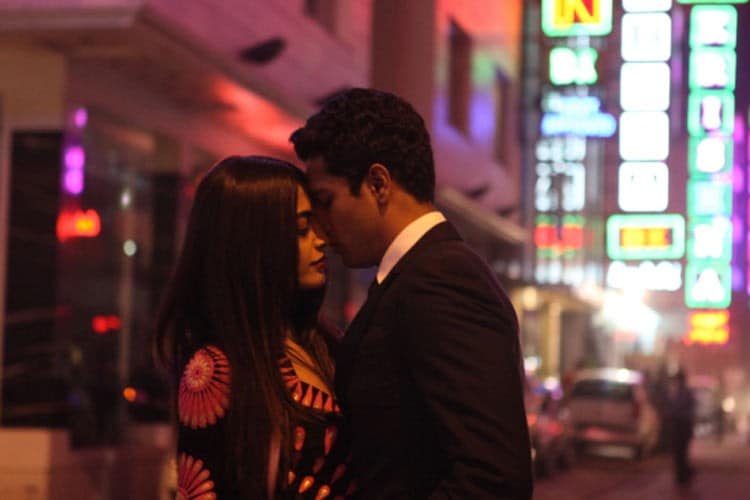 An incident in his past makes Dilsher run away from his first love: music. He develops a stammer and is often plagued by thoughts of the past. WHile he is engulfed with idea of earning Sikand's affection and confidence and succeeding in real estate, it is music that gives him peace, though he is not ready to accept that. Amira points out that how he doesn't stammer while singing but Dilsher is not keen to go back to the path that destroyed his childhood.
The narrative of the film takes its time to establish the plot. In fact, the first half of the film has Dilsher trying to win confidence of the Sikands, partying with Amira, but the main plot of the story is still not known to the viewer. The story only picks up in the second half when Dilsher has to fight deeper demons within and understand how he is being used by the one person who has mattered to him the most.
To its credit, the film takes the viewers to some beautiful locations. The scene in particular may not make much sense to the overall story but it is still a visual treat. Like the time when Amira invites Dilsher to 'Dhruv Tara' a trippy-trans like party to celebrate the birth anniversary of his dead brother. Its a camp situated somewhere in Kutch- where they have a mini concert with perfect lights and sound system- and even projector screen in the middle of nowhere which shows a montage of Amira and her briother Dhruv's photos. Not sure why it was needed in the narrative but then visually the whole set up is very mesmerizing.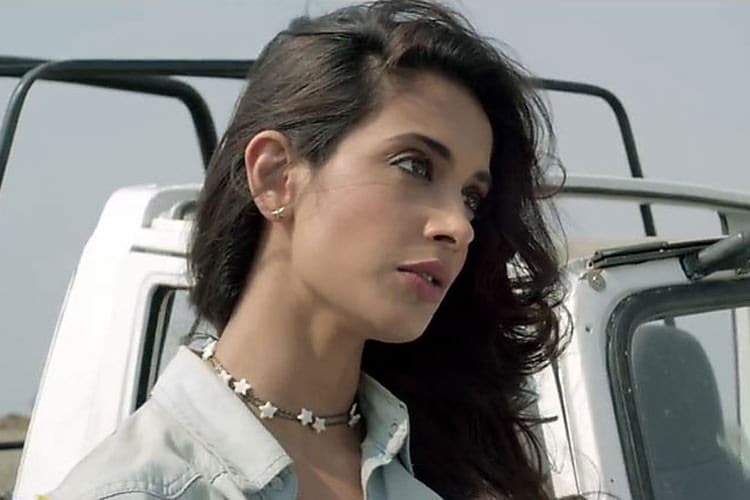 The film manages to engage you most of the time particularly because of its actors. Vicky Kaushal, who made a remarkable debut in 'Masaan', gives a strong performance yet again. It is on his shoulder that the film lies. And he delivers. From being the under confident young boy from Punjab to becoming self assured confident right-hand man of a real-estate baron- Kaushal's transition on screen is remarkably smooth and natural. Supporting cast Manish Chaudhary, Raghav Chanana also play their part well and do justice to their characters. Wish Sarah Jane-Dias's character was more defined. She plays Amira, a popular singer, who has her own conflicts to fight. But she is also the person who encourages Dilsher to pursue music. While we know her character's importance to the Dilsher's story - it somehow doesn't come out that clearly in the film. Why do they fall in love? How does she inspire him to take up music again? Those things remain sketchy.
Music composer Ashtosh Pathak infuses rock, folk, blues, disco and jazz for the soundtrack of the film. It is very un-Bollywood music and that works for the film well. The kirtans specially stand out in the film.
So does 'Zubaan' make for a perfect coming-of-age film? Almost yes, but there are too many glaring flaws primarily in the way the film is narrated. Somehow, it keeps slipping away. And that hinders the pace so much that at a point it seems strectched. Despite good set of actors, 'Zubaan' fails to create the desired impact making it an average watch.
Rating: 2.5/5
Also Watch
Read full article