GET Stock

Quotes


Can't Compare Jazz, Blues or Rock and Roll to the Amount of Importance Given to Bollywood Music: Gary Lawyer
In an interaction with News18.com, Gary talked at length about his beginnings, his aspirations regarding popular 'Bollywood' music and more: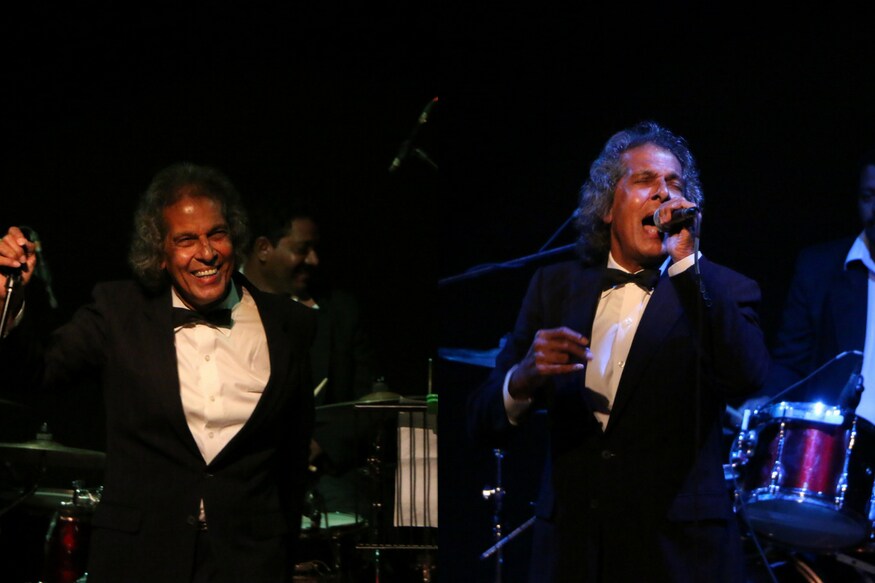 Image: Studiotalk
Delhi's musical circuit is set to liven up with a night dedicated to the swinging sixties. Gary Lawyer, one of India's popular Jazz artists, will enthral audience in a spectacular live concert 'Sinatra and Swing' on 20th May 2018. Get ready to swing to the tunes of Frank Sinatra, Dean Martin, Nat King Cole, Ray Charles, Sammy Davis Jr, in Siri Fort auditorium.
Gary has been performing for decades in India and in America. His talent has won him acclaim and several fans clamouring for his feet tapping music. He has even been nominated by the Government of India to perform in the Festival of Russia. Gary has opened performances for international artists like Bryan Adams and Def Leppard, to name a few. His album, The Other Side of Dawn, catapulted him to fame in America. In 2007, Record Label EMI India has launched a collection of his songs, some of which had not been released.
A graduate in Economics and Political Science subjects comprehensively distant from what Gary believes he was born to do, Gary shifted gears to eventually initiate a career closer to his heart and soul: music. With his varied musical influences, he commenced a singing career in New York during the 80s, and began to gain a reputation as a talented singer/composer, fate, as always, had another test for him, ensuring that he returns to India.
Gary's debut album, This Cannot Wait, reflected his versatility and varied musical influences. The singer continued to support his immense liking for jazz too, recording High Standards [Vol.1] thereafter, which consisted of jazz standards recorded with Indian Jazz legend keyboardist Louis Banks. Nevertheless, it was his third album though, called The Other Side Of Dawn, which eventually sealed Gary as one of the great vocalists and songwriters; much thanks to its production in New York City, courtesy Chris Bertolotti, supported by some of America's finest session musicians. Music videos of songs from the album, such as Nights On Fire, and Riding, catapulted Gary to expected international acclaim.
Gary went onto record another album, Unbelong, produced by one of India's finest guitarists, Mahesh Tinaiker, and supported by a music video for a song called She's All Mine. In 2007, record label EMI India released a much-awaited compilation album entitled The Best of Gary Lawyer: Nights On Fire, also featuring unreleased songs, one of them being on a topic close to Gary's heart, Save The Tiger, which is picturized by National Geographic channel.
In an interaction with News18.com, Gary talked at length about his beginnings, his aspirations regarding popular 'Bollywood' music and more:
On his musical journey:
The journey has been fantastic and I started out because I think if you're a true musician, you're born a musician. That's the only thing you are meant to do and to realize it very early on in life, that's exactly what happened to me. I knew I was a musician.
On his association with Bollywood music:
I'm not a Bollywood guy at all. I don't plan to sing Bollywood music. I have only sung one song for Bollywood only because of certain circumstances where I really liked the director and the music director and he convinced me to sing for Bollywood. But I don't have anything against singing in Bollywood. It's just that I personally am not a Bollywood Hindi singer. I consider myself a universal western singer, be it jazz, rock or pop. Bollywood is a separate entity in itself. Bollywood is like a huge tsunami. It has almost become symbolic of India. So you can't compare jazz, blues or rock and roll to the amount of importance that is given to Bollywood.
On the live music scenario in India:
No I don't think so. It has not yet changed for the better. For live music, there aren't many places to play. Even if there are, they are very small little places. We don't have outdoor concert venues as it were. I think we have a lot of impediments in terms of taxes and the infrastructure is just not there. And there's absolutely no encouragement in terms of state television support or print media. So until this whole scenario changes, one can't say that India has improved as far as live music scenario is concerned.
On changing gig space in the country over the years:
I think it has become smaller. There are clubs all over in Bangalore, Delhi, Mumbai but they are really small little night clubs where musicians can play to about a 100-200 people at most. We don't have the infrastructure at all and we don't have any media coverage either. Unless you're doing an event then you may get asked for interviews but otherwise, there's no active support, not even from the corporates which is a shame because we as Indians are talented and we have a huge western music audience which just needs to be tapped. But we just don't give it importance.
On India becoming a new ground for popular international artistes for concerts:
There aren't many. In fact, there are very few international artists who come to India to perform. Maybe Chris Martin or Coldplay that came. Not that we have a barrage or a whole relay of bands coming in to play here which is a pity because we have to be exposed to excellence also in western music. So we don't have too many international bands coming. That's a misconception.
On his future projects:
Right now my pre-occupation is obviously with this show that I'm doing which is a show I've always wanted to do. It's called 'Sinatra and Swing'. It's a tribute to Sinatra, Nat King Cole, Reggae, Dean Martin. These are all my gurus. It's finally on the road. I have a great organizer in Show house. They are putting the event together. I hope we have a nice full audience and that everything works out according to the plan. After that, I've been recording a lot in my own home studio. Maybe, I'll do another album soon. I don't really plan anything. I just take life as it comes. I've noticed that in my life things have happened in the spur of the moment. When the time is right, it kind of happens. That's why I believe so much in faith and destiny.
On his thoughts about independent music genre:
The Independent music genre on the internet has helped a lot of people but it has also created a confusion. Everybody can put out what they think is the thing to put out which is great in its sense that everyone can be heard but in the confusion, I think that nobody gets heard. Gone is the day of the superstar. I don't think you'll have another Beatles or an Elvis Presley or Michael Jackson. So that way independent music is a blessing and in a way, not a blessing.
On the future of western music in the country:
You will always have your western music followers. We have a huge western music audience because we are an English speaking nation. We have tried ourselves in being an English speaking nation. We've tried ourselves at having the world's largest circulating English newspaper and we say our universities are almost world class where the medium is English. Our constitution is also in English. But when it comes to music, we refrain from accepting it in that language. So I think it's a kind of irony. We haven't tapped what should be tapped. I stand by what I say. There's so much talent in this country and a lot of it could be wasted if it goes on like this. But on the positive side, parents are encouraging their kids to be musicians and that's a good change in our society. Maybe if policies change, we'll get to hear more excellence with more places opening for younger audiences and maybe India will be exposed to more music from the west.
| Edited by: ---
Read full article