S Janaki, Nightingale of the South, Ends Singing Career With a Public Concert
The audience at the Manasaganothri amphitheatre gave her a standing ovation and Janaki who arrived with her son Murali Krishna was emotional at the response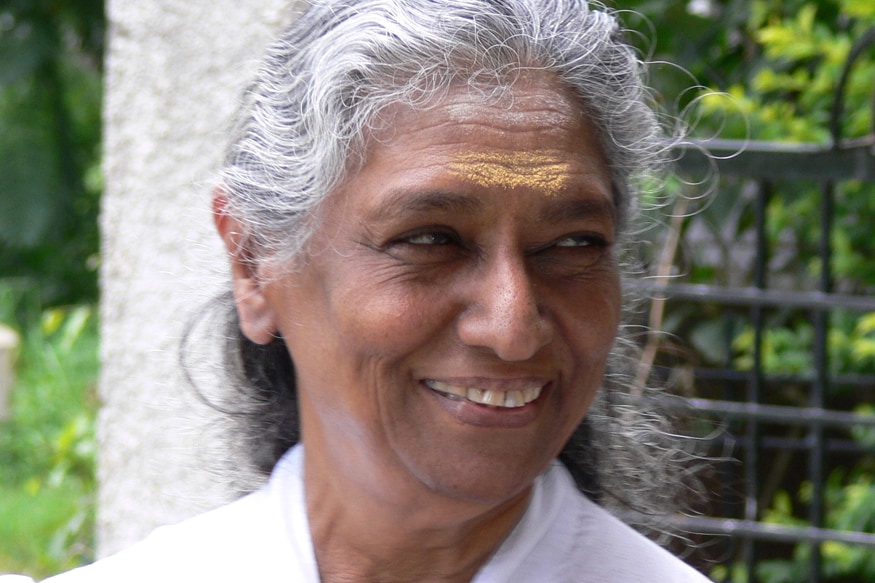 File photo of 79-year-old veteran singer S Janaki.
Mysuru: S Janaki, lovingly called the Nightingale of the South by millions who grew up with her melodious numbers, has called it quits on her singing career.
The 79-year old playback singer ended her career with a public concert in Mysuru on Saturday night. "I am happy with my career. I want to stop singing when I am doing well. This is also to make way for several young and new artistes," the Deccan Chronicle quoted her as telling tearful fans who did not want her to stop.
The audience at the Manasaganothri amphitheatre gave her a standing ovation and Janaki who arrived with her son Murali Krishna was emotional at the response. Music director Raja Nagendra and Kannada film artistes Jayanthi, Bharathi Vishnuvardhan and Hema Chaudhary were among those who turned up for the concert.
Hailing from Guntur in Andhra Pradesh, Janaki is one of the best-known playback singers in South India and over her six-decade career has recorded 48,000 songs in 17 languages including Tamil, Kannada, Malayalam, Telugu, Hindi, Bengali, Punjabi and Arabic.
She has four National Film Awards and more than 30 different State Film Awards. In 2013, she refused the offer of a Padma Bhushan award saying it had come "too late".
Janaki's first national award came in 1977 for the Ilaiyaraja song 'Senthoora Poove' pictured on Sridevi in the Tamil film 16 Vayathinille. She went on to later win a national award for another Ilaiyaraja song in Tamil in 1992 'Inji Iduppuzhagi in the Kamal Haasan starrer Thevar Magan.
An Ilaiyaraja song in Telugu, 'Vennello Godari Andham' in Sitaara - won her the national award in 1984 as well. Besides this, Janaki has won many Nandi awards in her mother tongue, for some beautiful numbers like this.
She has sung in 17 Indian languages and a few foreign ones, but Janaki has reportedly said her toughest one was the Kannada song 'Shiva shiva ennada naaligeyeke' from the movie Hemavathi, as it is in two different ragas.
Janaki, along with P Susheela, ruled Malayalam playback singing in the late sixties and 70's before KS Chithra and Sujatha Mohan come on the scene in the mid eighties. The song 'Ettumanoorambalathil' from Oppol won her a national awards, but it was the mellifluous old Baburaj numbers she is more revered for.
The legendary South singer did not have a big run in Bollywood. She teamed up mostly with Bappi Lahiri and Laxmikant Pyarelal producing some notable numbers.
Get the best of News18 delivered to your inbox - subscribe to News18 Daybreak. Follow News18.com on Twitter, Instagram, Facebook, Telegram, TikTok and on YouTube, and stay in the know with what's happening in the world around you – in real time.
| Edited by: Aditya Nair
Read full article