A pleasant surprise always brings more joy. Unexpected happiness arrives with unbridled emotions. That's why feats like KD Jadhav's 1952 wrestling bronze, Leander Paes' 1996 bronze, Karnam Malleswari's 2000 weightlifting bronze, Abhinava Bindra's gold in 2008 and Vijender Singh's boxing bronze in the same edition stand out among India's 26 podium finishes at the Games.
There was a time when the country was the undisputed king of at least one sport - field hockey. But that's nowhere near the case across the 15 disciplines India's largest contingent of 119 athletes will compete in at Rio 2016.
Hockey's rise-and-fall story since the 1980 gold has for long been christened as 'Those Glory Days'. Though the men's team has rallied around somewhat since the last-place finish in 2012, still a medal is only an outside chance.
After marksman Rajyavardhan Singh Rathore's silver at Athens 2004, it's the sport of shooting that's been India's primary source of medals. Bindra's historic individual gold at Beijing eight years ago confirmed that, and the fact was set in stone by two more shooting medals at London 2012 - from the guns of Gagan Narang (bronze) and Vijay Kumar (silver). The trend is expected to continue in Rio, with Bindra appearing in his last Olympics along with 11 other top shooters, including veterans Gagan Narang and Manavjit Singh Sandhu besides debutant pistol shooter Jitu Rai.
Even wrestling, despite the recent wrangle between the players, has high hopes attached to it ever since Sushil Kumar broke the 56-year Olympic jinx for the sport with a bronze in Beijing, followed by a silver in London. Yogeshwar Dutt joined the medal winners in 2012 with a bronze, taking India's tally to six - the nation's best ever finish. Though Sushil won't be there in Rio, Dutt will carry India's hopes in his last hurrah at the Games.
The women's archery team led by Deepika Kumari, badminton queen Saina Nehwal and tennis duo of Sania Mirza and Rohan Bopanna are the others carrying high hopes of a medal in Rio.
In terms of placing on the Medals Table, India's best rank was 19th with one medal, the hockey gold, at 1932 Los Angeles. But only 37 nations participated in that edition, largely due to the 'Great Depression'. In contrast, Rio 2016 will see 206 countries and two independent teams, including a Refugee Team making its maiden appearance at the Games.
India's performance dipped to a low of 71st position in the table at 1996 Atlanta, where Leander's historic men's singles bronze was the only medal. However, since then the graph has lifted to 65th in 2004 and 50th in 2008, before a little dip to 55th in 2012.
It's not rocket science to understand that these positions are governed by the number of gold a country wins, before bringing the silver and bronze into consideration. It's as simple as the more gold you have the richer you are.
As boxer Akhil Kumar says: "Medal toh ek hi hota hai, gold (there is only one medal, gold)."
On that note, let's take a look at who all can be the source of that 'golden' treasure India is out to hunt in Rio.
ABHINAV BINDRA
Sport: Shooting
Event: 10m air rifle
The precursor to the Olympics - the ISSF World Cup in Baku - didn't go exactly the way Bindra would have expected, but it did line him up nicely for the Games. He shot an impressive 627.4 to reach the final of the 10m Air Rifle event but couldn't carry that form in the medal round and finished sixth.
Bindra flew to Munich to get in shape before heading to Rio with coach Heinz Reinkemeier and physio Digpal Ranawat. As India's only individual Olympic gold-medallist says, he likes to "dig deep" into his reserves to find the trigger moment.
"For me, to perform well, there has to be a certain crisis that triggers off an impulse that leads me to dig deep into my reserves," he says in the book My Olympic Journey.
Carrying India's flag proudly at the Rio 2016 Opening Ceremony, Bindra, who has announced his fifth Olympic appearance to be his last, will still be thinking of those reserves, but it's best to leave it to the man who, at present, is the only one in India who knows what it takes to be the sole owner of an Olympic gold.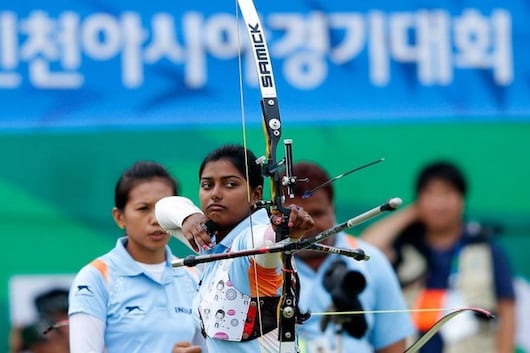 DEEPIKA KUMARI (Archery)
Sport: Shooting
Event: Women's Recurve, Individual and Team
When she became the world No. 1 woman recurve archer in 2012, India considered a medal from Deepika at the London Olympics a given. That she couldn't deliver is another heartbreaking story, but India hasn't lost hope and once again expects Deepika to win the country's first ever archery medal at the Games.
Deepika may be world No. 12 at present but is in good form having equalled the world record score held by South Korea's Ki Bo Bae, who is also the current Olympic champion in individual and team recurve.
Accompanying Deepika in Rio will be her team-mate from the 2012 Games Laishram Bombayla Devi and Olympic debutante Laxmi Rani Manjhi. The trio's silver medal at the 2015 World Championships earned them a Rio berth.
Of the three, Bombayla is the most experienced, appearing in her third Olympics - but the medal hopes chiefly rest with how Deepika turns up with her bow and arrows.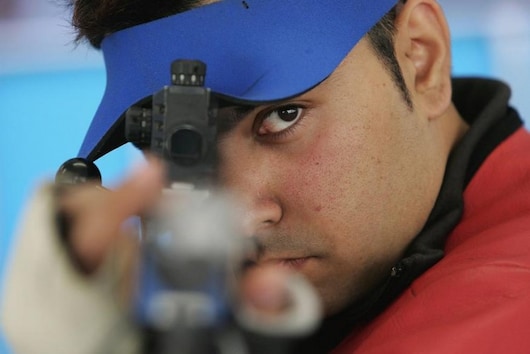 GAGAN NARANG
Sport: Shooting
Event: 10m air rifle, 50m rifle prone, 50m rifle 3 positions
Wearing his 2012 London bronze proudly on his chest, the Hyderabadi knows what it takes to win a medal at the Games.
The champion marksman clearly remembers the headline 'Narang Fails in 3 Position' on his empty-handed return from Beijing. Of course, team-mate Abhinav Bindra's historic gold brought immense joy but his personal failure in China is something Narang can never forget.
After a silver and a bronze at the 2014 Commonwealth Games (CWG) in Glasgow, Narang has shot in seven World Cups and finished in the top three only once. That's something the Indian and his personal coach Tanislav Lapidus must have at the back of their mind.
It's going to be Narang's fourth appearance at the Olympics and he will know the kind of preps it requires to succeed at the Games, especially considering it will be the third time in a row that he will be shooting in same three events - 10m air rifle, 50m rifle prone and 50m rifle 3 positions - at the Olympics.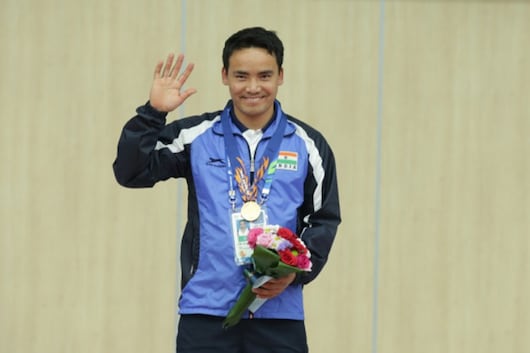 JITU RAI
Sport: Shooting
Event: 10m air pistol, 50m air pistol
When Abhinav Bindra created history in 2008, Rai had only got off the mark. When Bindra was preparing for his third Olympics, Rai was a farmer in Nepal. But ten years since Rai last ploughed his land in Sankhuwasabha, Nepal, the Naib Subedar of the Gorkha Rifles in the Indian Army is a world No. 2 shooter in 50m air pistol and No. 3 in 10m air pistol.
But the most important fact two days away from the 2016 Rio Olympics is that on this 29-year-old rest India's hopes of an Olympic gold.
SAINA NEHWAL
Sport: Badminton
Event. Women's Singles
Saina wouldn't have thought in her wildest of dreams that her maiden Olympic medal - a bronze at London 2012 - will bounce off Wang Xin down on the court writhing in pain and eventually forfeiting the match. Saina's script must have had a few fist pumps and leaps of joy after the final point. But it was an anti-climax; and though history books will always have it as 'Saina Nehwal - Women's Singles Badminton Bronze at London 2012', she will want the colour to change and the script to end on a hard-fought winning note at Rio 2016.
But all those dreams for the 26-year-old coming true will ride on one important aspect - her fitness levels.
Sania Mirza and Rohan Bopanna
Sport: Tennis
Event: Mixed Doubles
The All India Tennis Federation (AITA), which looked clueless in handling ego clashes ahead of London, was better prepared for Rio 2016. As soon as Rohan Bopanna announced he will partner Saketh Mynneni in men's doubles, AITA was quick to nip any chance of a controversy in its bud and almost issued an order that it will be Bopanna and Leander Paes.
In a somewhat similar situation, Sania was forced to team up with Paes for the mixed doubles event in London four years ago; but this time around the world No. 1 women's doubles player had the liberty to throw her weight around and inform AITA of her partner of choice in mixed doubles.
Sania, the winner of three mixed doubles Grand Slams (six overall), chose Bopanna, who had reached as high as No. 3 in 2013 doubles rankings. The decision made a lot of sense for various reasons and immediately found favour with the federation and India's tennis pundits, who were convinced that in the mixed doubles pair of Sania-Bopanna lay India's most realistic chance of a tennis medal.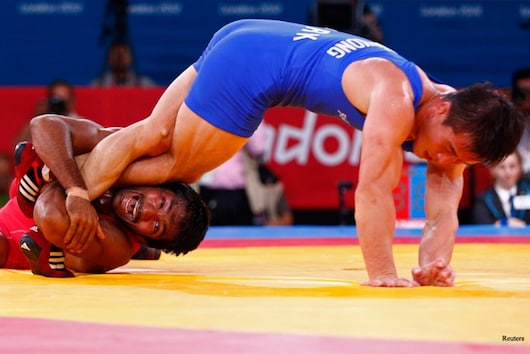 YOGESHWAR DUTT
Sport: Wrestling
Event: 66 kg Freestyle
Yogeshwar - or Pandit Ji as his close ones call him - will once again shoulder India's hopes at the biggest stage, this time on the wrestling mats laid out at the Rio Olympics in Brazil.
It was the sight of Leander Paes wearing a bronze medal at Atlanta 1996 that, by Yogeshwar's own admission, lit the fire of winning an Olympic medal in him. But in his words, it took him "three Olympics Games and a lifetime of pain to finally receive that medal" - a bronze at London 2012.
Perhaps based on those grounds of introspection Yogeshwar has announced the Rio Games to be his last Olympics.
However, the knees that endured the winning back-flip in London haven't stopped acting up, keeping Yogeshwar more out than in competition since fulfilling his dream of standing on the podium at the biggest stage. Add to that the pressure of double Olympic medallist Sushil Kumar not there in India's eight-man contingent, the 34-year-old knees may feel the weight even more this time.