GET Stock

Quotes


Opinion | How Nomadic Groups End up Being Victims of Stigma and Discrimination
The recent incident in Dhule, Maharashtra, where a mob lynched five persons from a nomadic tribe can be understood and analysed from different perspectives.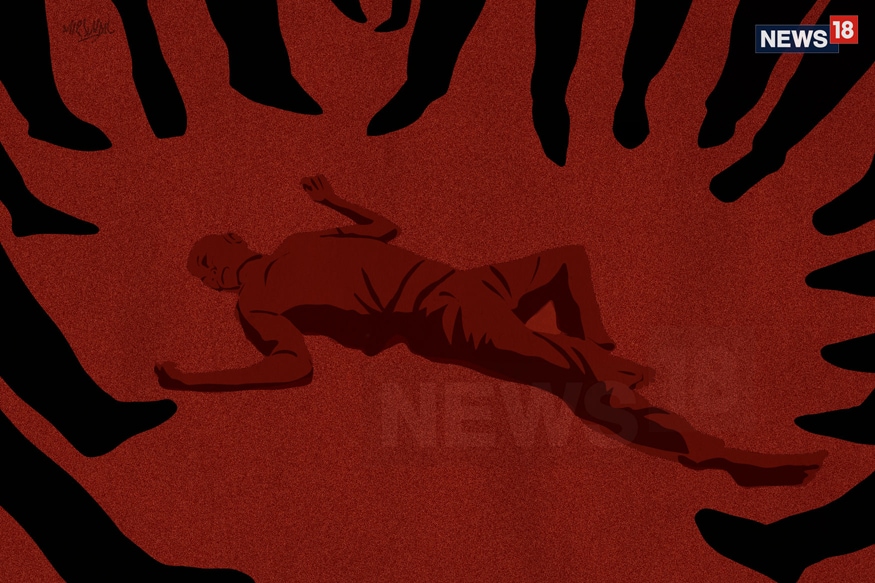 Representative image (News18 Creatives)
The word 'Nomad' is derived from the Greek word 'nemos' that means 'to pasture'. Hence, originally the term 'nomad' referred to the people, ethnic communities, who wandered from one place to another along with their herd of animals in search of pasture land. Terms such as nomad and semi-nomad are applied to 'social groups that undertook a fairly frequent, usually seasonal physical movement as part of their livelihood strategy in the recent past'.
The Nomadic Group (referred to NG) is widely spread across the world. The Nukak, The Crow Indian, Banjara, Kyrgyz, Kochi, Tuareg and Pokot etc, are well known communities around the world.
The recent incident in Dhule, Maharashtra, where a mob lynched five persons from a nomadic tribe can be understood and analysed from different perspectives. But unfortunately, the same has been happening under different political regimes.
In Dhule, the victims belonged to the nomadic Nath Gosavi community who move from place to place in Maharashtra in search of food and work. According to video, which went viral, one of the five victims apparently tried to speak to a six-year-old girl after which they were pounced upon, stoned and thrashed with sticks and chappals. The mob suspected them to be child lifters.
In 2017, in the Bulandshahr rape case, the media kept blaming the Bawariya caste, almost insinuating that all men born into this caste were criminals. I am waiting for that day when the same media and state will brand the caste of businessmen who ran away with Rs 40,0000 cr of public money from the bank. Here's a sample: Vijay Mallya, who owes Rs 9,000 crore to a group of banks; Nirav Modi, his wife Ami Modi, brother Neeshal Modi and uncle Mehul Choksi, named in the Rs 12,636 crore fraud at Punjab National Bank; Jatin Mehta of Winsome Diamonds, who owes Rs 7,000 crore; former Indian Premier League chief Lalit Modi, accused of siphoning off Rs 125 crore from the country's cricket board; and Sterling Biotech Ltd directors Chetan Jayantilal Sandesara and Nitin Jayantilal Sandesara for alleged bank fraud of Rs 5,000 crore (Upadhay, 2018). It's unfortunate no one questioned their caste identity, on the other hand nomad tribe across the world are stigmatised, face violence and denied of their citizenship rights.
On 11 September 2007, a mob led by local elected political leaders destroyed houses of people belonging to the Pardhi community (Pardhi is an Ethnic Nomadic Group in India, frequently labelled and stigmatised for theivery) in Chauthiya village (Madhya Pradesh).
Approximately 400 Pardhis were displaced by the mob. Many of them were injured and many women got raped in the process. Even today, it is almost impossible for this group to secure proper jobs or set up even street businesses since they are homeless and stigmatised, many Pardhis have no other alternative other than to beg on the streets and live a life of refuge (Malpani, 2017).
In Europe, the Gypsy or Roma constitute 11 million of the population (Tremlett, 2012); while in India, the NGs constitute 10 per cent of the population (Kak, 2013), which is almost twice the population of Australia - but are still struggling for their citizenship rights and socially excluded. The National Commission for Denotified, Semi-Nomadic and Nomadic Tribes submitted the report to Government of India which clearly states (Ranke, 2014) that approximately 90% of this population doesn't own land, that the existence of child slavery and early child marriage is common, more the 60% of the children are out of school and also the majority do not have election cards to exercise their right to vote.
Citizenship is directly linked with concept of state. With the advent of modern industrial society, the world and its people saw themselves lined into new political boundaries which are often referred to as state, or nation or a country. But unfortunately NGs who were never part of modern civilization, remained indifferent to the formulation of these political boundary and hence did not identify with various national movements. For instance, over the centuries, the Kyrgyz people travelled freely across Central and South Asia, fording rivers and cutting across snow-capped mountains with their herds of livestock. But, unfortunately now they are stuck in the remotest mountains of Wakhan Corridor in Afghanistan, fighting a battle for survival. Its inhabitants, the Kyrgyz and the larger Wakhi tribe at the other end of the corridor, call their land Bam-e-Dunya, the "roof of the world", due to its location at the convergence of three of Asia's highest mountain ranges – the Hindu Kush, the Karakoram and the Pamir, together forming the famed Pamir Knot.
Previously the Kyrgyz only stopped in Wakhan for the summer, travelling to Kyrgyzstan, Tajikistan, and the Xinjiang region of China to escape the harsh winters. After the 1917 Russian and 1949 Communist revolutions, many fled to Wakhan, preferring the numbing cold to communist-enforced collectivisation.
The independence of British India and creation of Pakistan in 1947 hardened another boundary to the south, and by the mid-20th century, the group was cut off in the northern portion of the corridor.
The above mentioned issues faced by most of the NGs didn't allow them to develop attachment to land as compared to sedentary societies. The idea of modern state doesn't fit in their cultural framework. Apart from being excluded by society and polity, the cultural alienation and stigma of being an outsider further pushes them away from main-stream society. Seen as alien or outsiders they disassociate and distance themselves from claims of citizenship entitlements.
These NGs have different values and cultural lives compared to sedentary (non-nomadic) communities and often they end up being victims of stigma and discrimination. There is immense literature which underlines derogatory associations with names of these tribes. For example, the Ovahimba and Ovazimba tribes in northern Namibia. These nomads have a practice of sharing wives with the friends known as the "Okujepisa Omukazendu" treatment. The man shows his approval and pleasure of seeing his guest by giving him his wife to spend the night with her (Hillary, 2018). This goes against the "moral" standards of mainstream society and makes them a subject of scorn.
Also in India, the stereotypes about them have been documented by the British. In 1932, a British army officer, Lieutenant General Sir George MacMunn, wrote a book called The Underworld of India. In this not quite scholarly treatise, MacMunn rambles at length about all that he found dark and dreaded while on his tour of duty in India. In a chapter titled "Criminal Tribes and Classes," MacMunn wrote: "They are absolutely the scum, the flotsam and jetsam of Indian life, of no more regard than the beasts of the field." Vanjari women are "bright and comely [with] well-moulded breasts," and are "adept no doubt in venery". In fact, MacMunn makes it a point to comment on the women of nearly every tribe. He mentions: all are invariably "comely" yet "hopelessly immoral." (D'Souza,1999).
Meena Radhakrishna further adds that when most of feudal India was practising satipratha (buring wives along with the corpse of the husband) and child marriage, these nomadic groups allowed women to choose their husbands, permitted easy divores, widow remarriage, etc. These kinds of pratices by Nomadic communites are not accepted by sedentary societies and creates a stigma against these groups. Therefore it's difficult for them to gain legitimacy and therefore access to ctizenship status or to take any step to get settled around sendentary communities because it results in voilence and conflict (Radhakrishna, 2001).
Most of the Ethnic Nomadic Groups are displaced from their natural habitation due to privatisation of community resources, have lost their natural habitation and forest, climate change and are impacted by the changing global economic scenario and technological transformation. The market economy has been responsible for the loss of their livelihood opportunities. They have been alienated from their habitation and forced to migrate in search of a "new" life (our own enemy, 2010).
(Mayank is a member of National Alliance Group for Nomadic and Denotified Tribe and works with Tata Institute of Social Sciences on Nomadic Tribe. Views are personal)
Also Watch
Read full article