GET Stock

Quotes


OPINION | India Needs to Rise Above Rhetoric in Fight Against Child Sexual Abuse
The trauma of sexual abuse is confusing for a child and navigating to unearth the truth isn't easy. This brings us to the most discussed yet neglected aspect of raising awareness about preventing such crimes.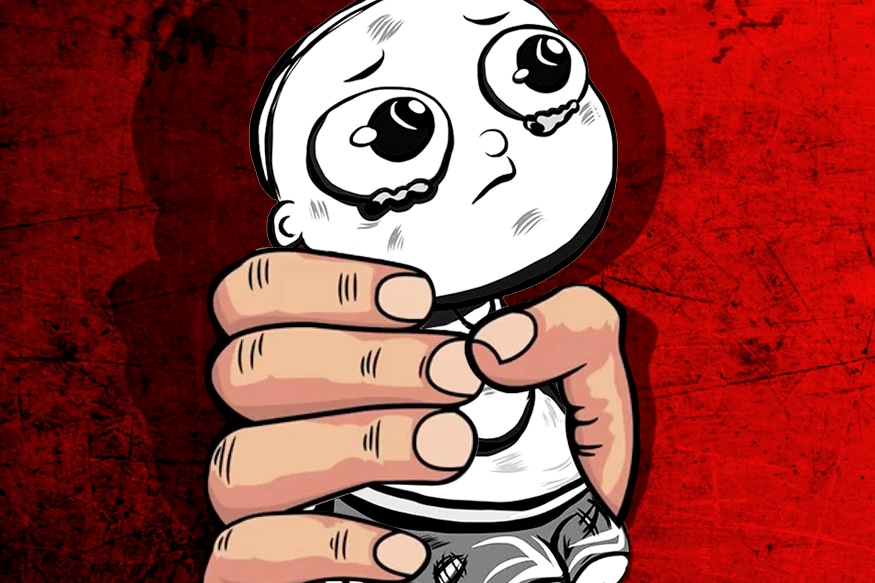 Photo for representation only
Sarah is about to become a parent. And she is petrified. As she walks through the corridors of the adoption agency, she wonders whether she can promise to keep her child safe.
Not a day goes by without brutality and violence puncturing the moral fabric of the society we live in. The hostility unleashed on minors in Kathua, Unnao or any other town – making front page headlines everyday – has left her feeling numb. Are we that powerless? Or are we not trying hard enough to take us out of this abyss? If change is what we seek, we cannot just make peace with all pervasive rhetoric around this state of affairs.
Instead, we will have to do away with our anger that constantly clouds our judgment and forces us to oversimplify a complex problem.
A number of forensic psychologists have conducted studies to assess and treat child sexual offenders – this includes not just the ones convicted but also those who have been categorised as high risk offenders in national crime registries.
What could possibly be going through the minds of perpetrators of such crime? The answer is not that simple.
Some may have a sexual fetish for children. For others, sexually abusing children could be just another form of deviance or anti-social behavior. Such people target children, women or elders only because they are non-threatening and raping and killing them is an ultimate act of retribution, power or domination over a gender, sect or community. The atrocities against Yazidis in Syria or the Bakarwals in Kashmir strangely seem to speak a common language.
Some may have great interpersonal skills, spend sufficient time to take the child into confidence and abuse the child for a long time in exchange for gifts or keeping a secret. Some may be lacking in self-esteem and lurking in playgrounds searching for an opportunity to have contact with a child.
Some may be eccentric or intellectually senile while others could be extremely intelligent and highly educated sadists. Some may themselves have been subject to trauma in the past, such as early childhood loss or poor school adjustment.
Others may have had normal childhoods. Periods of economic depression and unemployment have been associated with higher abuse rates, though no causal relationship has been established yet. The behaviors are so diverse on a continuum that research done in the field of profiling such perpetrators is mostly inconclusive.
Maintaining a registry of high risk offenders is a popular policy that may make us feel safe. But this is not easy to implement knowing the dearth of mental health care institutions that can accurately profile or treat such people (via cognitive behavioral therapy, chemical castration etc.).
In a research paper by David Finkelhor on Prevention of Child Sexual abuse, it has been observed that recidivism among identified and treated child sex offenders, in comparison to other sexual offenders, is low. But in some cases where their names have been published in registries, offenders have difficulty in gaining employment and that frustration has been seen to influence them to repeat the crime. Who needs to know how much isn't clear yet.
General criminology research tends to confirm that offenders are deterred more by the risk of getting caught than the severity of the likely punishment (including death penalty).
The poor prosecution rates for child sexual abuse cases is definitely concerning. Systemic structural reforms both in police and judiciary are a must for improving prosecution for all crimes. A critical evaluation of the machinery for counseling, evidence gathering (including forensics) and investigating cases involving children and their family members is the need of the hour. But nothing will matter if the barriers of culture-cognitive and behavioral change aren't addressed in time.
In a sample study done on cases under Prevention of Child Sexual Offences Act (POCSO Act) across six courts in Delhi, almost two-thirds of the victims turned hostile. Due to the abysmal conditions of child care centers, separating the child from the family during the trial cannot even be considered. As a consequence of this, the child can be easily coerced to not testify against the accused in cases of incest.
Those who are socio-economically backward are also quite vulnerable to pressure. On the other end, some charges involving romantic relationships (even consensual ones) between an adult and a minor also end up getting discharged as false cases. Adding to the complexity are dimensions of the Indian society such as child labour and child marriage where chances of such exploitation are quite high.
Though reporting of such crimes has shown an upward trend, it can be improved further if law enforcement addresses barriers to reporting such as fears of insensitive responses, publicity and overreaction to offenders who may be juveniles or relatives of the victim.
The trauma of sexual abuse is confusing for a child and navigating to unearth the truth isn't easy. This brings us to the most discussed yet neglected aspect of raising awareness about preventing such crimes.
First, we need to acknowledge that even our familiar spaces are no more "safe and holy" and our relatives aren't always "sacrosanct". Not just girls but boys too can be violated.
We need to teach our children to identify boundary violations, inappropriate touch and other ways in which offenders desensitise victims. They need to have the confidence to summon help for breaking off those interactions. They need to know that irrespective of any circumstances, they would not be shamed or stigmatised.
Critics might state that this once again puts burden on an already loaded educational curriculum. The truth is that skills such as emotional intelligence, decision making and confidence to stand up for yourself are not just helpful for preventing sexual abuse but all difficult situations in life, be it domestic violence, bullying or even depression.
As parents and elders, what we need to do is to be comfortable with discussing these subjects, including intimacy and human body, with our children in our living rooms. The wall of fear between the teacher and the taught needs to come down.
International meta-analyses have proved that young children exposed to such programs are six to seven times more likely to exhibit protective behavior in simulated situations. Such programs also help in educating bystanders who can supplement infrastructure upgrade (live camera feed, active helplines) to build safer environments for children. Working on this is the least we can do as members of the civil society.
Humans are bound by habit to join the dots and find a coherent explanation for everything. But not everything that makes sense is necessarily true.
While the pressures for makeshift populist policy decisions might never abate, it is imperative for the policy makers to dedicate sufficient resources for scientific research on this complex phenomena as soon as possible. Fact finding and not rhetoric will give us the answers to find true justice and closure for our sons and daughters. Only then will Sarah be able to promise her child the best life!
(Amar Patnaik is a civil servant and Samparna Tripathy is a writer on public policy & social issues. Views expressed are personal.)
Also Watch
Read full article