Opinion | Maharashtra's Vidarbha Set to Face Acute Economic Crisis Due to Climate Change, World Bank Warns
The World Bank study only confirms other studies that predict Vidarbha and Marathwada to be among the two most vulnerable regions in the coming years.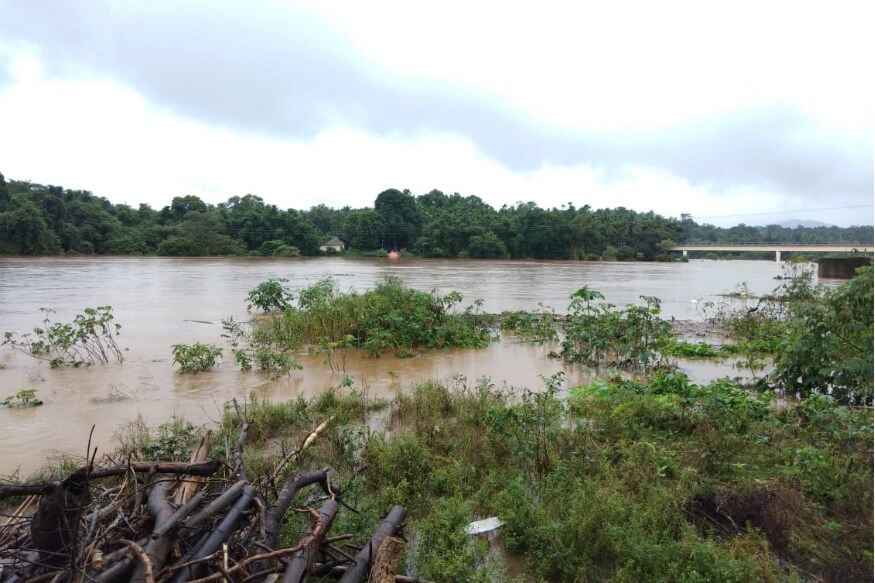 Representative image.
Nagpur: Rains had been below normal until June 5, 2018 in Vidarbha, the eastern Maharashra region. Then it began to pour in most parts, including Nagpur, that evening. The following morning in Nagpur—known also as the Orange city—saw within a span of eight hours a pouring of rain the residents had never seen in the recent past: 280-plus mm rain leading to an extreme rainfall event.
That week, several parts of Vidarbha and adjoining areas of Madhya Pradesh and Chhattisgarh in central India reported many sudden and heavy bursts of rain that followed a prolonged spell of dry period.
During the June sowing in rural areas, local newspapers reported, came a cropper due to absence of rains. Re-sowing in early July got swept away by heavy rains in many parts that mainly grow cotton and soybeans.
Now Maharashtra has 17 districts staring at a drought-like situation.
While the farmers suffered losses during sowing and re-sowing, Nagpur city had to deal with inundation and rain-fury that left many a poor slum-dweller homeless, roads with potholes, and civic amenities disrupted for a week. Yet, parts of eastern Vidarbha's mainly paddy growing areas are witnessing a spectre of drought.
Non-uniform rains, warmer summers, and a lack of local planning to deal with climatic variations in the cities and rural areas has been a pattern evolving over the past two decades, if one were to collate local newspaper reports and this reporter's own experience chronicling the processes in the region for the last two decades.
Now, a recent World Bank study suggests that the economically backward region of Vidarbha will witness sweeping downward economic impacts in the wake of a changing climate over the next three decades.
The study warns that seven of the 10 climate hotspot districts in India are from this region that has long been in the throes of a raging agrarian crisis. Vidarbha also has vast tribal populations, largely on the margins of the economic development, and vast swathes of now fragmenting forests with tiger populations.
The region, already saddled by the continuing suicides by farmers and lack of industrial development, would stand further tormented by the climatic aberrations unless acted upon, the report suggests.
Vidarbha comprises 11 districts, of which the study says seven will be among the worst-hit in the country, economically.
The World Bank's regional flagship, 'South Asia's Hotspots: The Impact of Temperature and Precipitation Changes on Living Standards', brings forth new insights on the impact of climate change in South Asia by analyzing how changes in average temperature and precipitation—referred to as "average weather"—will affect living standards.
A hotspot is a location where changes in average weather will have a negative effect on living standards. The World Bank study only confirms other studies that predict Vidarbha and Marathwada to be among the two most vulnerable regions in the coming years.
The remaining three districts that the World Bank study says would be among the climate hotspots are also in central India – two in Chhattisgarh and one in Madhya Pradesh. India's top 10 climate hotspots are Chandrapur, Bhandara, Gondia, Wardha, Nagpur, Yavatmal and Gadchiroli (Vidarbha), Rajnandgaon and Durg (Chhattisgarh), and Hoshangabad (Madhya Pradesh).
The five authors of the report aggregated their results at the district, province, or national levels to determine the composite effects, linking changes in average weather and living standards at the household level.
The term 'hotspot', it says, predominantly refers to the impact of changes in average weather aggregated to the district level in each of the six South Asian countries for which survey data are available.
The authors of the study estimate the magnitude of predicted changes in average weather using global climate models and the relationship between weather and living standards, using country-specific household surveys and is therefore different across countries.
The report highlights climatic impacts on South Asia, where a varied geography combines with regional circulation patterns to create a diverse climate. Average temperatures have been rising throughout the region, and rainfall has become more erratic. These changes are projected to continue accruing over the coming decades, the report says. More than 800 million people in South Asia currently live in communities that are projected to become hotspots under a carbon-intensive climate scenario. Global action to reduce greenhouse gas emissions will reduce the severity of hotspots.
Diverse and robust development is the best overall prescription to help people in hotspots, it says, suggesting actions "tailored to each country in the region—such as increasing employment in non-agricultural sectors, improving educational attainment, and expanding access to electricity—that would offset the declines in living standards associated with hotspots."
"There is a need to evolve climate adaptation strategies at the local institutional and community level," says Avil Borkar, a farm expert and community mobiliser in Bhandara, one of the hotspot districts in Vidarbha. "Right now all the mitigation measures and plans are at the state-level; we need community engagement to tackle climate change impacts."
Borkar is leading a community seed savers' collective in his district as a climate adaptation strategy, since Bhandara has been witnessing non-uniform rain patterns for some years now and is one of the big out-migration districts in Maharashtra. He said a lack of strategy to tackle climate variations, coupled with other policy issues, is devastating the peasantry in his area. Maharashtra, he said, has readied a climate adaptation plan, but it remains mostly on the papers—for both the urban as well as rural impacts.
"Hotspots are the result of two interrelated factors: the magnitude of predicted changes in average weather at the local level; and the relationship between weather and living standards in that location," says the report.
The study finds that the hotspots tend to have less infrastructure and worse integration with broader society.
It says that while the coastal areas receive a lot of attention due to extreme storms and flooding, inland areas emerge as hotspots due to changes in average weather—due mainly to the extreme weather events.
Nagpur city's extreme rain event, for instance, is in line with the trend central India has been witnessing over a long period: rise in the number of extreme rainfall events, and drop in the number of rainy days, according to at least two different studies by the Indian Institute of Tropical Meteorology (IITM), Pune, and the Indian Meteorology Department (IMD).
A changing climate can affect consumption expenditures in many diverse ways, the WB study says.
For example, increasing temperatures combined with shifting precipitation patterns can dampen agricultural productivity, leading to a decline in the consumption expenditures for households dependent on agriculture.
Extreme events also cause major disruptions to consumption. Individuals may consume less, either because they have no savings and their work is disrupted, or because they know they need to use their resources carefully for recovery efforts. In many cases, these individual disaster responses are of relatively short duration and consumption rebounds after relief and rehabilitation efforts. In contrast, the effects of changing average weather will be slow-moving and persistent.
Identifying hotspots, the study says, is not as simple as identifying the regions where changes in average weather are projected to be the largest. Even if climate were to change by similar magnitudes in two locations, the response depends on the historic relationship between climate and living standards at the two locations.
If two countries are identical except that one relies more heavily on agriculture for household income, for instance, the magnitude of the coefficients for climate variables during the growing season(s) is expected to be larger in the agriculture-heavy country, all other factors held equal.
The report analyses two future climate scenarios — one that is "climate-sensitive," in which some collective action is taken to limit greenhouse gas emissions, and one that is "carbon-intensive," in which no action is taken. Both scenarios show rising temperatures throughout the region in the coming decades, with the carbon-intensive scenario leading to greater increases. While negative impacts are sizable under both climate scenarios, they are more severe under the carbon-intensive scenario.
Unlike sea-level rise and extreme weather events, changes in average weather will affect inland areas the most.
For most countries, changes in average weather will also reduce growth of their gross domestic product (GDP) per capita, compared to what it would be under present climate conditions. The economic losses are greater for severe hotspot regions, including Vidarbha—with low income as well as domestic output.
(The author is a Nagpur-based journalist. The views expressed are personal.)
Get the best of News18 delivered to your inbox - subscribe to News18 Daybreak. Follow News18.com on Twitter, Instagram, Facebook, Telegram, TikTok and on YouTube, and stay in the know with what's happening in the world around you – in real time.
Read full article