'Maharashtrian PM' Remark May be Devendra Fadnavis' First Hint of National Ambition
Fadnavis, who completed four years in office two months ago, is now set to lead his party in Maharashtra in the upcoming Lok Sabha elections with confidence, with or without the Shiv Sena.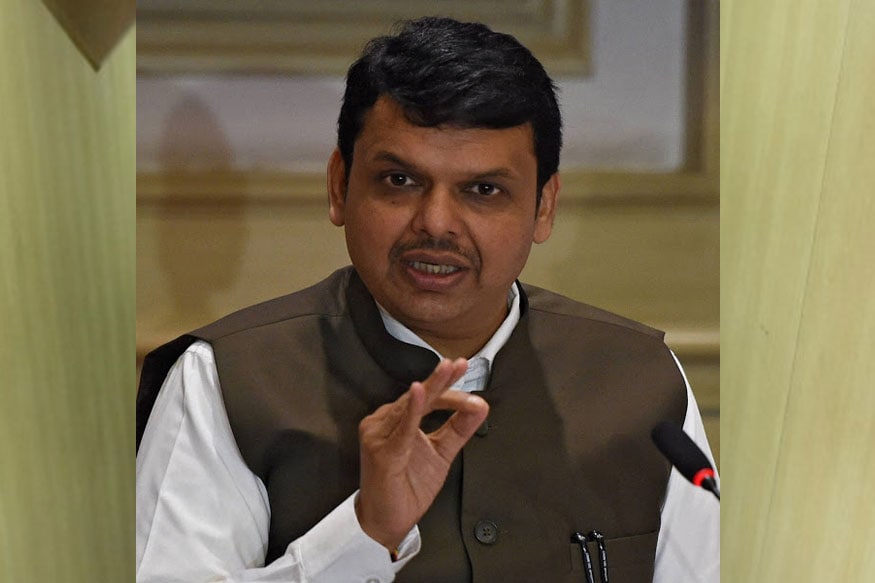 File photo of Maharashtra Chief Minister Devendra Fadnavis.
Devendra Fadnavis does not belong to a dominant caste group. Like other former stalwarts in state politics, he does not have the charisma to boast of a personal following. Nor does he have the backing of the Bombay club. But, the Maharashtra Chief Minister has been able to emerge as a 'leader' in his own right. That's because like any deft politician, he has successfully managed contradictions within and outside his coalition government.
Fadnavis, who completed four years in office two months ago, is now set to lead his party in Maharashtra in the upcoming Lok Sabha elections with confidence, with or without the Shiv Sena.
His party has projected Uttar Pradesh Chief Minister Yogi Adityanath as a star campaigner and vote catcher even in states outside Uttar Pradesh. The Maharashtra CM lacks a Yogi-like national profile, but those in the game of politics know the importance of Fadnavis as he has proved his mettle in the state which sends the second-largest contingent of MPs to the Lok Sabha.
Fadnavis, who is just 48 years old, is seen as a 'lambi race ka ghoda'. Age is on his side.
Thus, the CM's remarks last week that there could be many Prime Ministers from Maharashtra by 2050 should not necessarily be seen as applicable to Sharad Pawar or Nitin Gadkari only.
His detractors within the BJP and outside have realised by now that he is not a lightweight chief minister. He is surviving not just due to the backing of Prime Minister Narendra Modi or the RSS headquarters. Fact is that Fadnavis is more than a survivor who has learnt the trick to not just survive in politics, but thrive in it. That was shown in the Maratha reservation agitation, the caste clashes over Bhima-Koregaon battle commemoration that had made the entire state unstable for some time, and in the farm loan waivers.
He may still not be in the league of predecessors like YB Chavan, Vasantrao Naik, Sharad Pawar, or be a farmer leader like Vasantdada Patil, or have the administrative capacity of SB Chavan, but he has his own set of skills that has helped him cement his position.
For example, Fadnavis has checked sulking ally Shiv Sena which has been roaring for long but is 'not biting'.
Fadnavis is a debater but not an orator. He took debating lessons in RSS shakhas and later in the state Assembly. Being an ardent supporter of a separate Vidarbha, Fadnavis might not have connected to the people of other regions in the state, but that has not created hurdles in winning local body elections. After the late Gopinath Munde, he could be the second BJP leader trying to make inroads in western Maharashtra, which is dominated by the NCP and the Congress.
The big challenge before Devendra Fadnavis is the upcoming Lok Sabha polls. Will he be able to deliver in this big battle and make a contribution in ensuring a second term to Narendra Modi? Currently, the BJP in Maharashtra is seen isolated as no major party, influential groups or caste combinations are willing to be closer to the saffron party. Those who moved towards it, are driving a hard bargain.
Fadnavis' biggest asset remains his clean image, loyalty to Narendra Modi and Amit Shah, and the RSS backing in the state.
Modi and Shah have succeeded in creating a second-rung of leadership in Maharashtra after the demise of Pramod Mahajan and Gopinath Munde. The issue now is how Devendra Fadnavis will tackle the unpredictable Shiv Sena, which has not forgotten and forgiven Modi-Shah for going solo in the 2014 Assembly polls.
The Lok Sabha elections will most likely be held in April-May. This is a bad time for any government because of drought, shortage of drinking water and rural distress. Devendra Fadnavis' test as a chief minister and a BJP leader will be to show that he is no ordinary mortal.
(Author is a senior journalist. Views are personal)
Read full article