OPINION | Amid Slugfest Over Rafale, the Invisible 'Foreign Hand' Makes a Comeback in Indian Politics
Most Indian politicians of the past and present seem to be following the dictum — when in doubt, blame a foreign hand.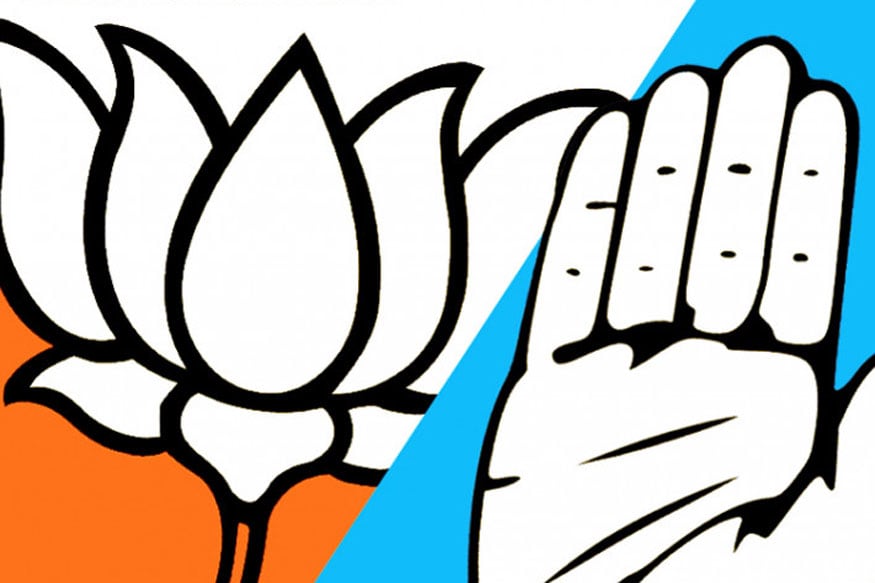 Image for representation
The 'foreign hand' is back in business, rearing its head in India when Lok Sabha polls are barely eight months away. Indira Gandhi had raised the bogey of 'foreign hand' on March 3, 1976 when Emergency was in progress and both freedom of press and human rights were grossly curtailed.
Speaking at Calcutta, the then prime minister had warned her foreign critics not to interfere in India's affairs. "As the prime minister, I can say the more they try to suppress us or oppose us, the more strong and united we will be… We don't care for their criticism, whether it came from the Socialist International or any other organisation."
Without naming the "certain foreign powers", she had remarked, "They always run down India, belittle its achievements, whether the launch of Aryabhata or the Pokhran nuclear test. Now they have got an excuse to criticise us afresh as Emergency is proclaimed."
It is interesting how a section of the BJP leadership is raising the bogey of foreign hand in the Rafale deal controversy. Defence Minister Nirmala Sitharaman has gone on record to say that there is "an international conspiracy" behind the attack on the government.
BJP spokesperson Sambit Patra drew a parallel between the opposition party and Pakistani leaders, saying both want Prime Minister Narendra Modi removed from Indian politics. "Some people want Gandhi [Rahul] to become a big leader in India. Who are they? They are Pakistani leaders, and also those who stand for corruption, dynasty and politics of appeasement," Patra told reporters.
Finance Minister Arun Jaitley, a crafty and politically suave person in the Narendra Modi cabinet, had hinted a few days ago that Rahul Gandhi's tweet on August 30 and a subsequent comment by former French president Francois Hollande on the Rafale deal were not mere coincidences.
Rhetoric apart, the bogey of 'foreign hand' and international conspiracy tends to gain currency when political stock is getting low. For instance, by March 1976, Indira Gandhi had got a fair idea how her drastic action had boomeranged. Indira, however, had her own insecurities and apprehensions.
Her biographers, Pupul Jayakar and Katherine Frank, have elaborately documented how the killing of Sheikh Mujibur Rahman on August 15, 1975 had numbed and terrified Indira. Few months before his assassination, Indira was briefed by then Research and Analysis Wing (RAW) chief RN Kao that the Bangla artillery was conspiring against Rahman.
Indira had quickly sent Rao to Dhaka to personally brief Rahman but "Banga Bandhu" was reportedly in euphoria, saying he would not be assassinated by his own people.
Indira was about to leave for the Red Fort to deliver her Independence Day address to the nation when she heard about the brutal killing of Rahman, his wife, three sons, two daughters-in-law, two nephews and others. Indira had told Jayakar, "Rahul (Gandhi) is about the same age as Mujib's son (nine-year-old Russell, named after Bertrand Russell was also shot dead in the massacre). It could be him tomorrow. They would like to destroy me and my family." She was told by Kao that Indira was facing a "real threat" from foreign hands.
Out of power between 1977 and 1980, Indira had great fear for her life. She did not appoint a new cook during this period, fearing that she may be poisoned. The burden of cooking was on Sonia Gandhi and during a brief period on Pratibha Patil, who rose to become president during the UPA regime. Patil had reportedly assisted the Nehru-Gandhi household.
When Indira returned to power, the bogey of 'foreign hand' and 'international conspiracy' gained currency even as Punjab separatism gathered momentum. Indira was assassinated by her security guards, but in political circles, several conspiracy theories continue to do rounds.
The Rajiv Gandhi era, too, had 'foreign hand' making a comeback when the young Prime Minister battled the Bofors payoff charges. Rajiv often talked about an 'invisible' foreign hand trying to impede the development of India.
After Rajiv Gandhi's assassination, the Justice (Retired) MC Jain Commission that investigated the conspiracy angle, wrote extensively about 'foreign hand' assisting the LTTE. Jain had sought multi-agency probe into the assassination to unearth the actual conspiracy.
During the height of the Anna Hazare agitation in Jantar Mantar, the Sonia Gandhi-led Congress had claimed darkly that there were 'powers' out there trying to destabilise the Dr Manmohan Singh government. Foreign NGOs working in India have constantly faced the charge of stoking rights based popular agitations.
The Communist parties in India have a long and chequered history of crying foul and alleging the presence of 'foreign hand'. In 1959, when the democratically elected Communist government of EMS Namboodiripad in Kerala was dismissed by the Jawaharlal Nehru government, the CM was quick to accuse the Catholic Church, Nair Service Society and the Muslim League of using CIA funds to throw him out — an allegation that was not substantiated.
The Namboodiripad regime had initiated sweeping land reforms and introduced an educational bill regulating and controlling plethora of privately run schools, upsetting influential Christian Church, the Muslim League and the Nair Service Society, which soon developed into a mass movement for removal of the Namboodiripad government.
The Left parties had unsuccessfully tried to topple the Manmohan Singh regime in 2008 over the Indo-US nuclear deal, accusing the Prime Minister of compromising national interests and succumbing to US pressure. The move badly boomeranged on the Left as the UPA was voted back in office in 2009 with more Lok Sabha seats, while the Left lost its base in Bengal and elsewhere in the country. In fact, any time and every time, the Indian Left has faced problem in party-ruled states of Bengal, Kerala or Tripura, they have raised the bogey of a 'foreign hand' trying to destabilise party-ruled states.
Both Mulayam Singh Yadav and George Fernandes had near obsession with China. The Samajwadi Party patriarch, who served as defence minister during the United Front government (1996-1998), consistently dubbed China as a greater enemy of India than Pakistan.
During the 2017 standoff between China and India at Doklam, Yadav had told Lok Sabha, "Today, India has immense threat from China. China is conspiring against India, taking Pakistan under its fold. I have been informed that China has installed nuclear bomb on Pakistani soil. China has prepared fully to attack India."
George Fernandes, who served as defence minister under Atal Bihari Vajpayee, shared Yadav's obsession. Fernandes was in the habit of dubbing China as a threat and "enemy number one". In 1999, when Australian missionary Graham Staines and his children were burnt alive in Orissa, Fernandes, himself a Catholic, had come up with a bizarre explanation to defend Right-wing elements, claiming that the incident was part of an "international conspiracy" to defame India and the Vajpayee regime.
Most Indian politicians of the past and present seem to be following the dictum — when in doubt, blame the foreign hand.
(The author is visiting fellow at the Observer Research Foundation and a journalist. Views are personal)
Get the best of News18 delivered to your inbox - subscribe to News18 Daybreak. Follow News18.com on Twitter, Instagram, Facebook, Telegram, TikTok and on YouTube, and stay in the know with what's happening in the world around you – in real time.
| Edited by: Nitya Thirumalai
Read full article