OPINION | Cash Crunch: Demonetisation Return Fears Unfounded But Broken Faith in Banking System Needs Healing
Indians' trust in its banking system was already shaken and the RBI's recent actions do not inspire much faith. Not only currency woes, we have also seen some of the biggest banking frauds come to light over the last few months – with no clear reason why and how they were allowed to inflate under the eyes of the government and RBI.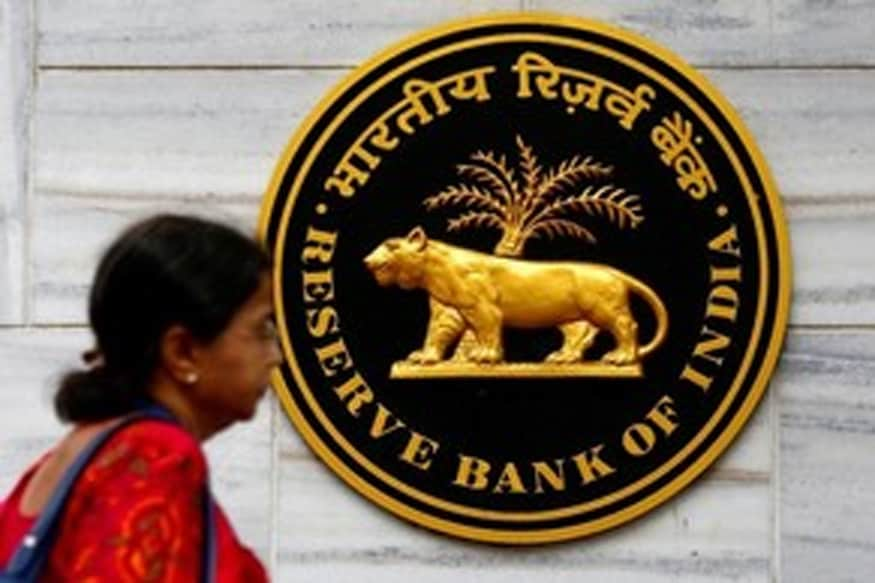 File photo of RBI logo (Reuters).
New Delhi: One can be forgiven for thinking that the demon of demonetisation is back to haunt India as several states have begun reporting a crippling cash shortage at ATMs.
Only, this is no demonetisation – at least not yet – but what appears to be India's central bank and government being out of sync with all matters relating to currency. No one is stating if the printing of the venerable Rs 2000 note, introduced with much fanfare at the height of demonetisation, has been stopped. And if it has been stopped, what is the reason and what is the replacement?
After much heartburn, we learnt that almost all the currency rendered useless due to demonetisation had been returned to the system, placing a question mark over the whole painful exercise and its after-effects, which clearly haven't ceased yet.
Indians' trust in its banking system was already shaken and the RBI's recent actions do not inspire much faith. Not only currency woes, we have also seen some of the biggest banking frauds come to light over the last few months – with no clear reason why and how they were allowed to inflate under the eyes of the government and RBI.
The aam aadmi also seems fearful of the provisions of the FRDI bill and a bail-in clause in this bill even though there is not enough data to show that people are withdrawing bank deposits due to this scare. But all these factors have been viewed as an assault on the faith Indians have long had over the banking system. Given this level of public distrust over what these institutions continue to hide or obfuscate, is it any wonder that irrational fears of demonetisation have come back to haunt us?
The real picture is still a bit hazy, as experts cite several reasons for the latest round of cash crunch across Andhra Pradesh, Telangana, Karnataka, Bihar, Gujarat and parts of Maharashtra. Hoarding of Rs 2000 notes, as it accounts for more than half the total currency in circulation, is said to be one of the major reasons for the cash crunch. Other than that, increased payouts due to festivals, harvest season and a heightened level of currency withdrawals due to impending polls in Karnataka have also been cited. Experts say that currency movement increases significantly in states surrounding a poll-bound state.
There has been a marked silence by the government and RBI over the matter of Rs 2000 notes. Are these notes still being printed? If not, how are ATMs being replenished, since a larger number of lower denomination notes are then required for the same amount of currency dispensation? Have most ATMs been recalibrated so that they are able to dispense the new Rs 200 notes? Is the current shortage a function of the simultaneous withdrawal of the Rs 2000 note and the failure to calibrate ATMs for the new Rs 200 note?
In his Lok Sabha reply on February 9 this year, MoS Finance P Radhakrishan did not answer the specific question on whether the printing of Rs 2000 notes has been stopped. He merely said, "To maintain desired denomination mix demand, for facilitating transactional demand of public and availability of stocks, presently, notes of small denominations are being printed."
Furthermore, an analysis by the chief economic advisor of the State Bank of India this week says there has been a "forced shift" in currency composition with a larger number of smaller denomination notes in circulation now.
The study also quotes government sources to say printing of Rs 2000 note is being reduced or stopped. In 2016-17, when remonetisation was achieved, there was no Rs 200 denomination note. However, in 2017-18, the circulation pace of Rs 200 denomination has increased, something which has happened with notes of other small denomination.
"This may have altered the demand for smaller denomination notes in a larger way to possibly substitute (more transaction) for the currency of larger denominations which are getting less. As ATMs have to be replenished more frequently, it can lead to the conjecture that cash is not available," the SBI analysis said.
But the Rs 2000 note conundrum is not the only reason we are left staring at dry ATMs. As one cash management services expert explained, banks in states where there is a shortage just do not have enough cash to stock in ATMs. As the RBI continues to say that it has enough cash in its chests and the issue may merely be a logistical one, how come the central bank has failed to tie up the transportation of cash? It has recently made significant changes in norms that banks must adopt for taking on services of cash management operators – this could be hindering sufficient cash transfers too.
Let us look at this Lok Sabha question wherein Finance Minister Arun Jaitley was asked on March 16 whether there was a shortage of currency in banks leading to an insufficient supply in ATMs and if the Centre was aware that "a large number of ATMs show no cash boards in the states of Andhra Pradesh and Telangana"
The FM acknowledged receiving requests from Telangana and AP for supply of cash. AP had sought Rs 5000 crore and Jaitley said it was dispatched. This goes to show that a crippling cash shortage is not new, it has been building up over the last several months.
Meanwhile, the SBI research quoted earlier says currency in circulation in the economy has surpassed its pre-demonetisation level of Rs 17.98 lakh crore to reach Rs 18.29 lakh crore by March 2018. While the public held just 75% of the currency in circulation on November 25th, 2016 (just after demonetisation was announced), this skyrocketed to 96% of currency in circulation by the end of 2016-17. This goes to show that first, there have been more cash withdrawals than before and secondly, the country perhaps needs more cash than before due to heightened economic activity.
The only way to avoid any future cash crunch is for the RBI to develop a more robust system of predicting cash demand and ensuring its supply. For the government to stick with its decision on currency denominations and for both the Centre, RBI to instil faith into the banking system.
If Rs 2000 note was fine at the height of demonetisation, how has it suddenly became a vehicle for black money?
(The author is a senior journalist. Views are personal)
Get the best of News18 delivered to your inbox - subscribe to News18 Daybreak. Follow News18.com on Twitter, Instagram, Facebook, TikTok and on YouTube, and stay in the know with what's happening in the world around you – in real time.
Subscribe to Moneycontrol Pro and gain access to curated markets data, trading recommendations, equity analysis, investment ideas, insights from market gurus and much more. Get Moneycontrol PRO for 1 year at price of 3 months. Use code FREEDOM.
| Edited by: Aditya Nair
Read full article